FTC disclaimer. This post contains affiliate links, and I will be compensated if you purchase through one of my links.
Read our memorable and inspirational Labor Day quotes and sayings from prominent personalities, including Martin Luther King Jr. and Abraham Lincoln.
Every year first Monday of September is celebrated as Labor Day in honor and memory of the American Labor movement.
Let our Labor Day quotes, images, and phrases remind us of the hard work, suppression, slavery, demand for humane wages, and similar hardship exhibited by the laborers for the socio-economic welfare of the U.S.
We should never forget the integral role of workers from all segments that helped in the wealth creation of America.
What is the famous labor day quote?
John Locke rightly quotes, 'All wealth is the product of labor.'
In many countries, labor day is recognized and honored on May 1.
Irrespective of which country you come from, the goal of labor day is to understand the importance of workers' contribution to the development of a nation.
We hope our happy Labor Day quotes make us grateful for all the humble workers who made our lives easier and more comfortable than previous generations.
Best Labor Day Quotes And Sayings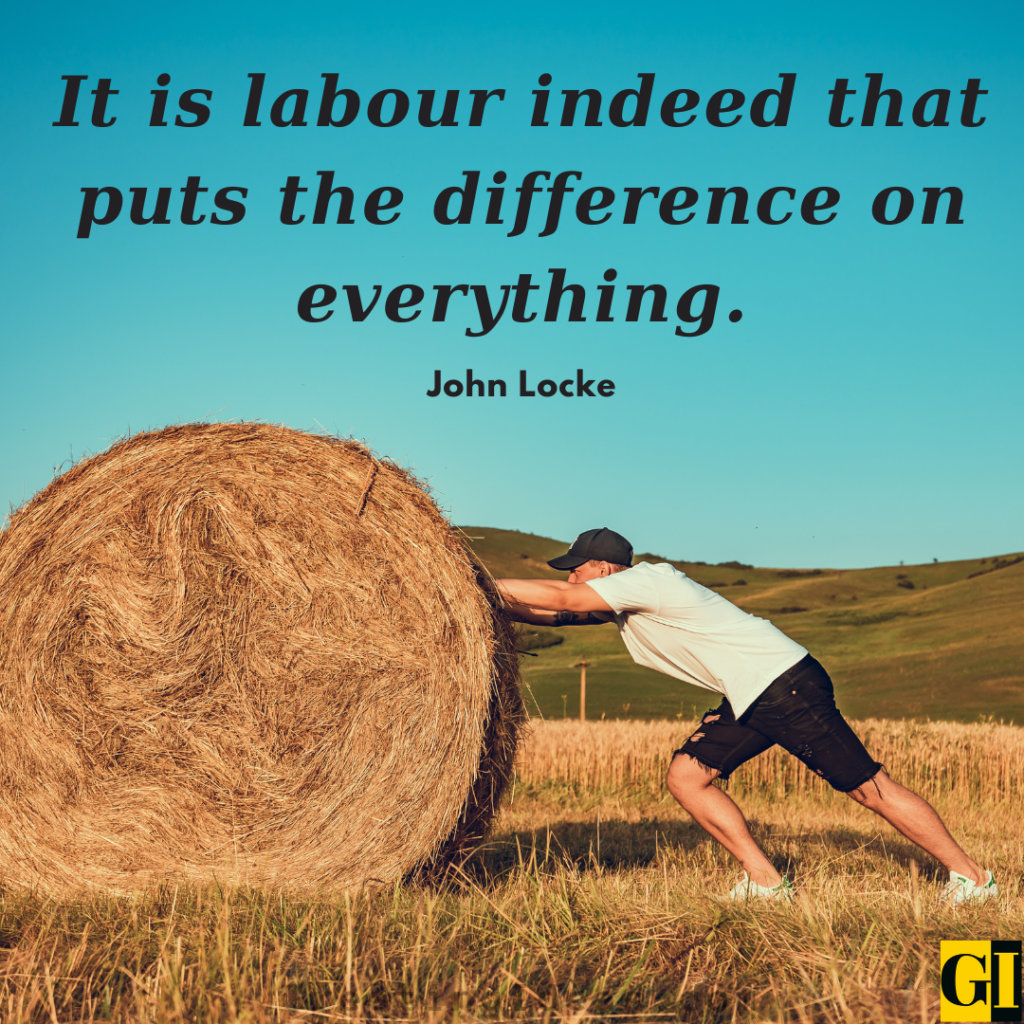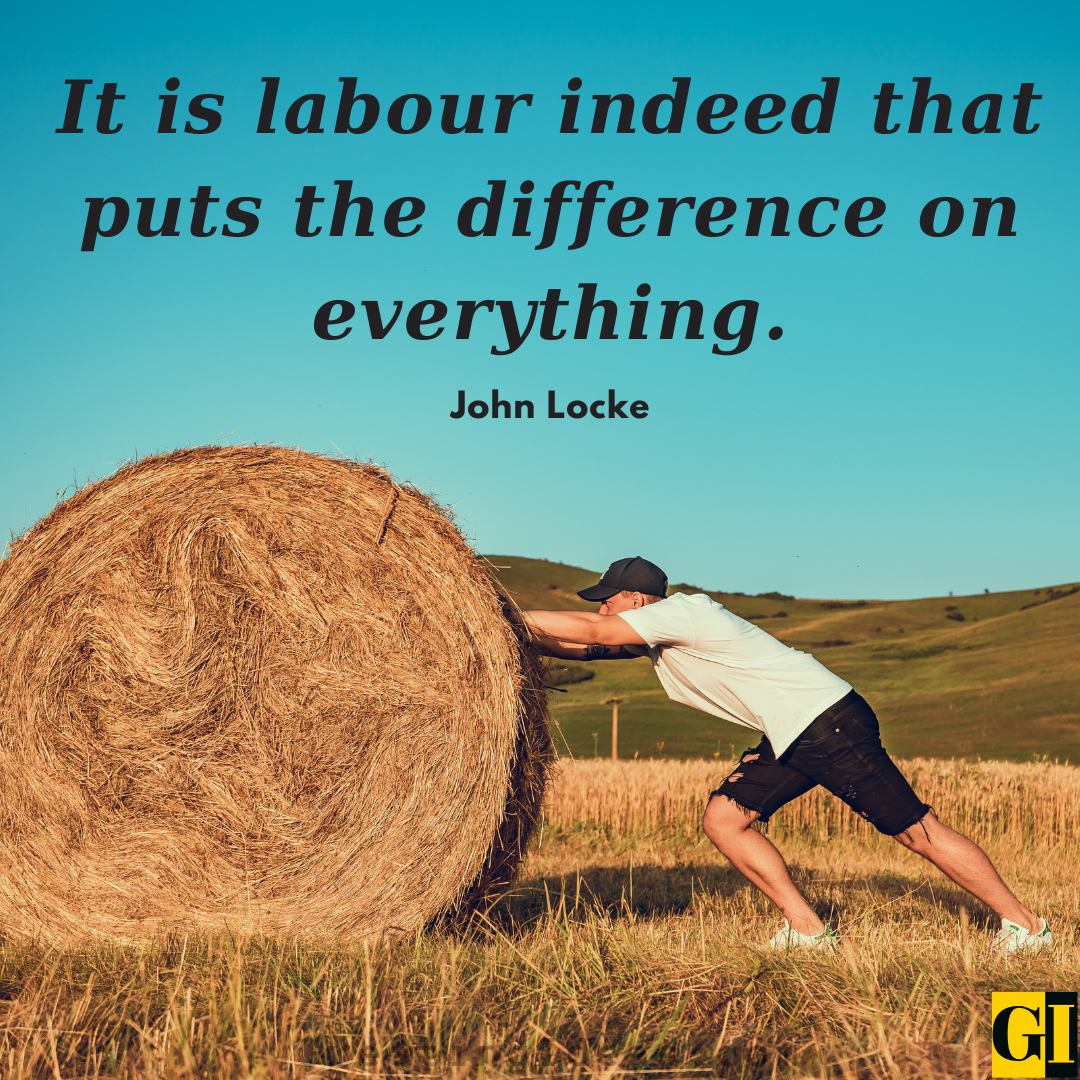 Also Read: 50 Hard Work and Determination Quotes by Famous Authors
Labor Day was not just a holiday to thank laborers' contribution to society; it also served as a way to draw attention to the struggles that workers and labour unions faced trying to improve working conditions.
– Katie Kubesh
It is labour indeed that puts the difference on everything.
– John Locke
A man is not paid for having a head and hands, but for using them.
– Elbert Hubbard
All wealth is the product of labor.
– John Locke
If any man tells you he loves America, yet hates labor, he is a liar. If any man tells you he trusts America, yet fears labor, he is a fool.
– Abraham Lincoln
There is virtue in work and there is virtue in rest. Use both and overlook neither.
– Alan Cohen
Work isn't to make money; you work to justify life.
– Marc Chagall
Choose a job you love and you will never have to work a day in your life.
– Confucius
Labor Day is a glorious holiday because your child will be going back to school the next day. It would have been called Independence Day, but that name was already taken.
– Bill Dodds
Labor Day honors American workers. Workers make our nation strong.
– Meredith Dash
September 5, 1882 Workers marched on the first Labor Day in New York City.
– Robin Nelson
The very first Labor Day was observed in New York City on September 5, 1882. On that day, thousands of workers marched in a parade from City Hall to Union Square.
– Katie Kubesh
If all the cars in the United States were placed end to end, it would probably be Labor Day Weekend.
– Doug Larson
While we are fighting for freedom, we must see, among other things, that labor is free.
– Woodrow Wilson
Labor in this country is independent and proud. It has not to ask the patronage of capital, but capital solicits the aid of labor.
– Daniel Webster
Labor is the superior of capital, and deserves much the higher consideration.
– Abraham Lincoln
Thankful Labor Day Quotes And Sayings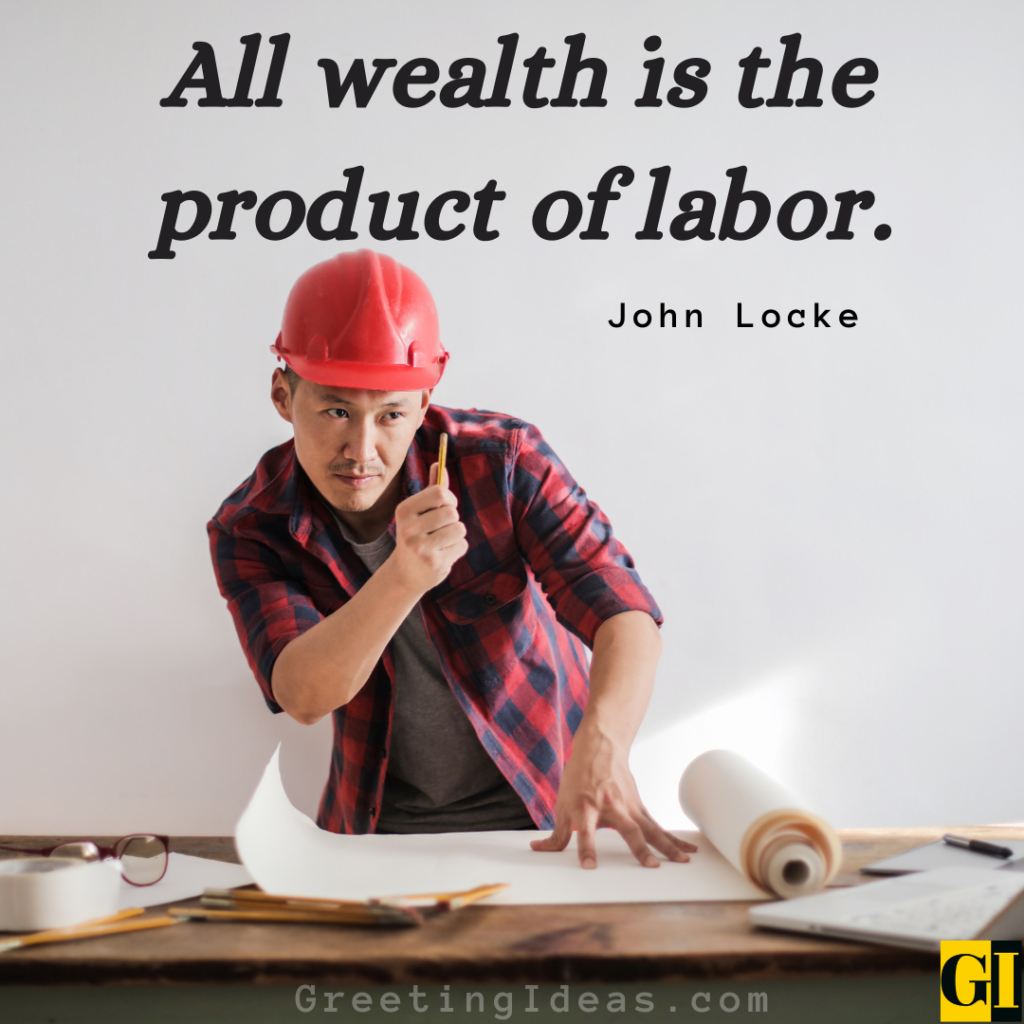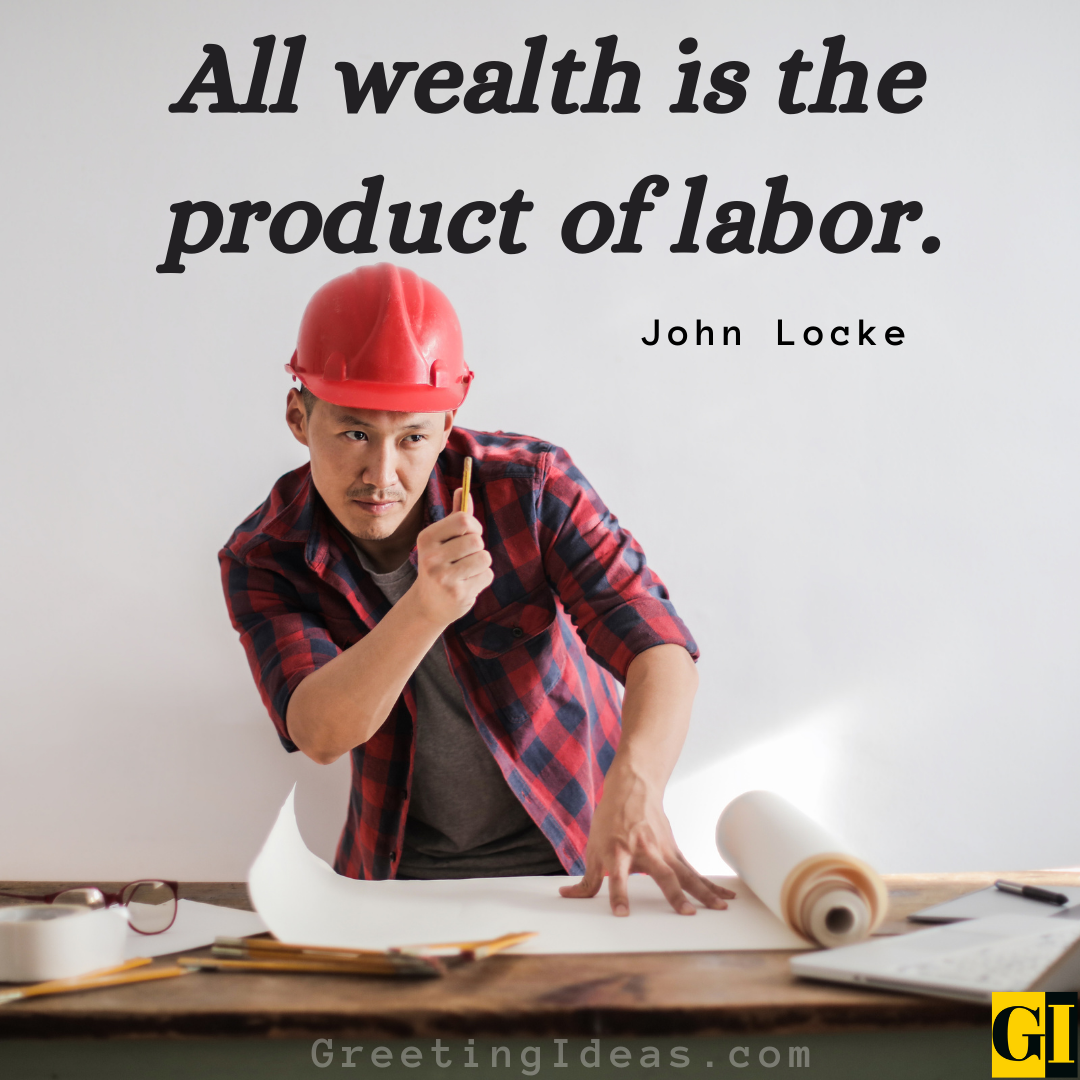 Also Read: 80 Inspiring Sailing Quotes and Sayings to Beat Life Hurdles
I've learned from experience that if you work harder at it and apply more energy and time to it, and more consistency, you get a better result. It comes from the work.
– Louis C.K.
A man is not idle because he is absorbed in thought. There is a visible labor and there is an invisible labor.
– Victor Hugo
Labor day is devoted to no man, living or dead, to no sect, race or nation.
– Samuel Gompers
Business, labor and civil society organizations have skills and resources that are vital in helping to build a more robust global community.
– Kofi Annan
If the workers took a notion they could stop all speeding trains; Every ship upon the ocean they can tie with mighty chains. Every wheel in the creation, every mine and every mill; Fleets and armies of the nation, will at their command stand still.
– Joe Hill
Before the reward there must be labor. You plant before you harvest. You sow in tears before you reap joy.
– Ralph Ransom
One machine can do the work of fifty ordinary men. No machine can do the work of one extraordinary man.
– Elbert Hubbard
Genius begins with great works; labor alone finishes them.
– Joseph Joubert
He who labors diligently need never despair; for all things are accomplished by diligence and labor.
– Menander
There is no labor a person does that is undignified; if they do it right.
– Bill Cosby
Without labor there is no rest, nor without fighting can the victory be won.
– Thomas a Kempis
Labor is the only prayer that nature answers.
– Robert Green Ingersoll
The dignity of labor depends not on what you do, but how you do it.
– Edwin Osgood Grover
Labor is the fabled magician's wand, the philosophers stone, and the cap of good fortune.
– James Weldon Johnson.
Employment is nature's physician, and is essential to human happiness.
– Galen
Where the whole man is involved there is no work. Work begins with the division of labor.
– Marshall McLuhan
Happy Labor Day Quotes And Images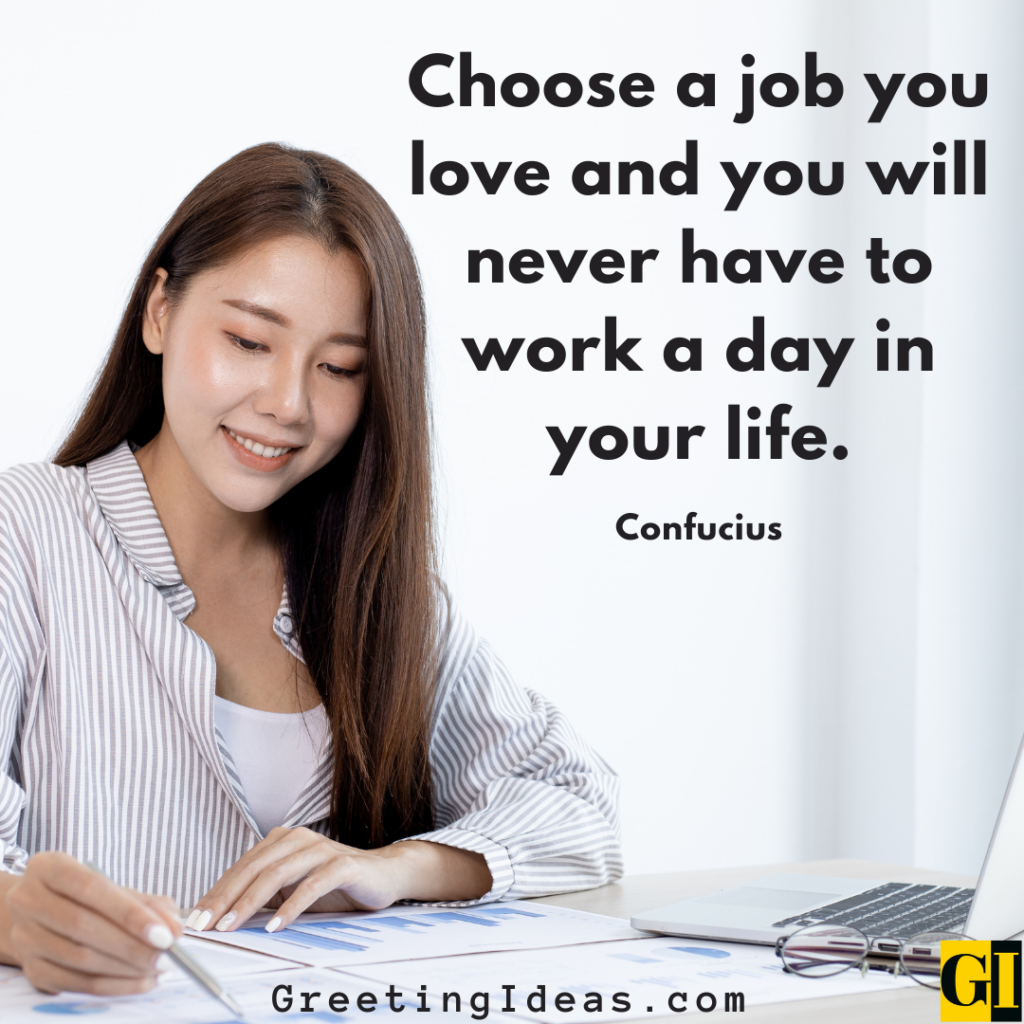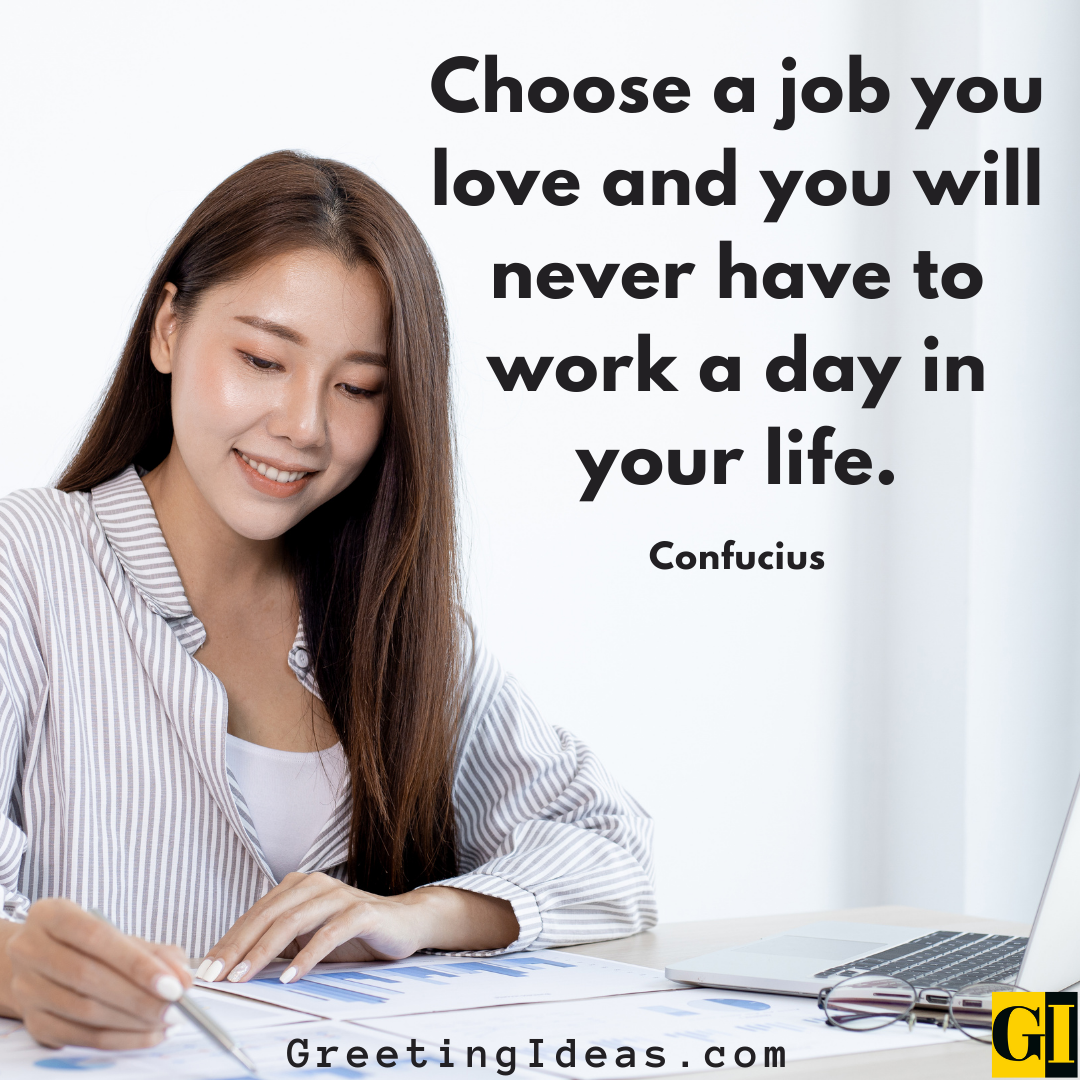 Also Read: 35 Inspiring Labor Quotes Sayings For Dignified Life
Genius begins great works; labor alone finishes them.
– Joseph Joubert
Man is so made that he can only find relaxation from one kind of labor by taking up another.
– Anatole France
Everything in the world is purchased by labor.
– David Hume
Without labor nothing prospers.
– Sophocles
All labor that uplifts humanity has dignity and importance and should be undertaken with painstaking excellence.
– Martin Luther King, Jr.
A mind always employed is always happy. This is the true secret, the grand recipe, for felicity.
– Thomas Jefferson
Inspiration usually comes during work, rather than before it.
– Madeleine L'Engle
Socialist William Kruse explained that the roots of the labor holiday go back to ancient Rome and sacrifices to Mai, Mother Earth, and Flora, goddess of flowers.
– Colin Fisher
But just as Memorial Day has largely become a time to gather around the barbecue and welcome the beginning of summer, so Labor Day has largely become a day to give the season a good send off.
– Columbia University Press
People worked very long days in the 1800's. Even children worked. It was a hard life.
– Meredith Dash
President Grover Cleveland signed a law making the first Monday in September Labor Day nationwide.
– Robin Nelson
Oregon made Labor Day a holiday in 1887. It was the first state to do so.
– Meredith Dash
The United States is not the only country that celebrates Labor Day. Labor Day is celebrated in Canada and many other countries.
– Robin Nelson
On June 28, 1894, Labor Day became a national holiday. President Graover Cleveland signed it into law.
– Meredith Dash
People have cookouts during Labor Day. Many cities have parades.
– Connor Dayton
Labor Day reveals the age-old conflict between art and life, and the hard labor it takes the reconcile the two. In the end, life wins. hands down.
– Albert Ramsdell Gurney
U.S Labor Day Quotes And Sayings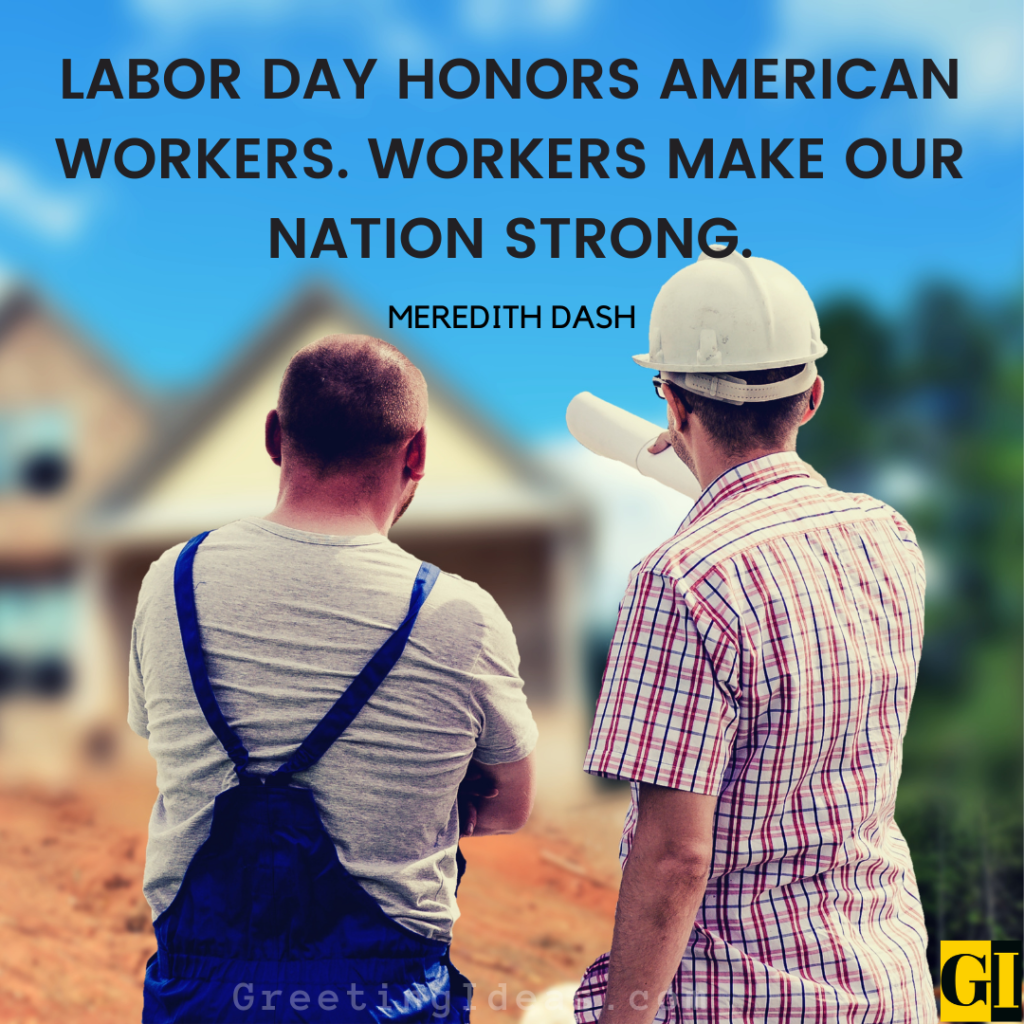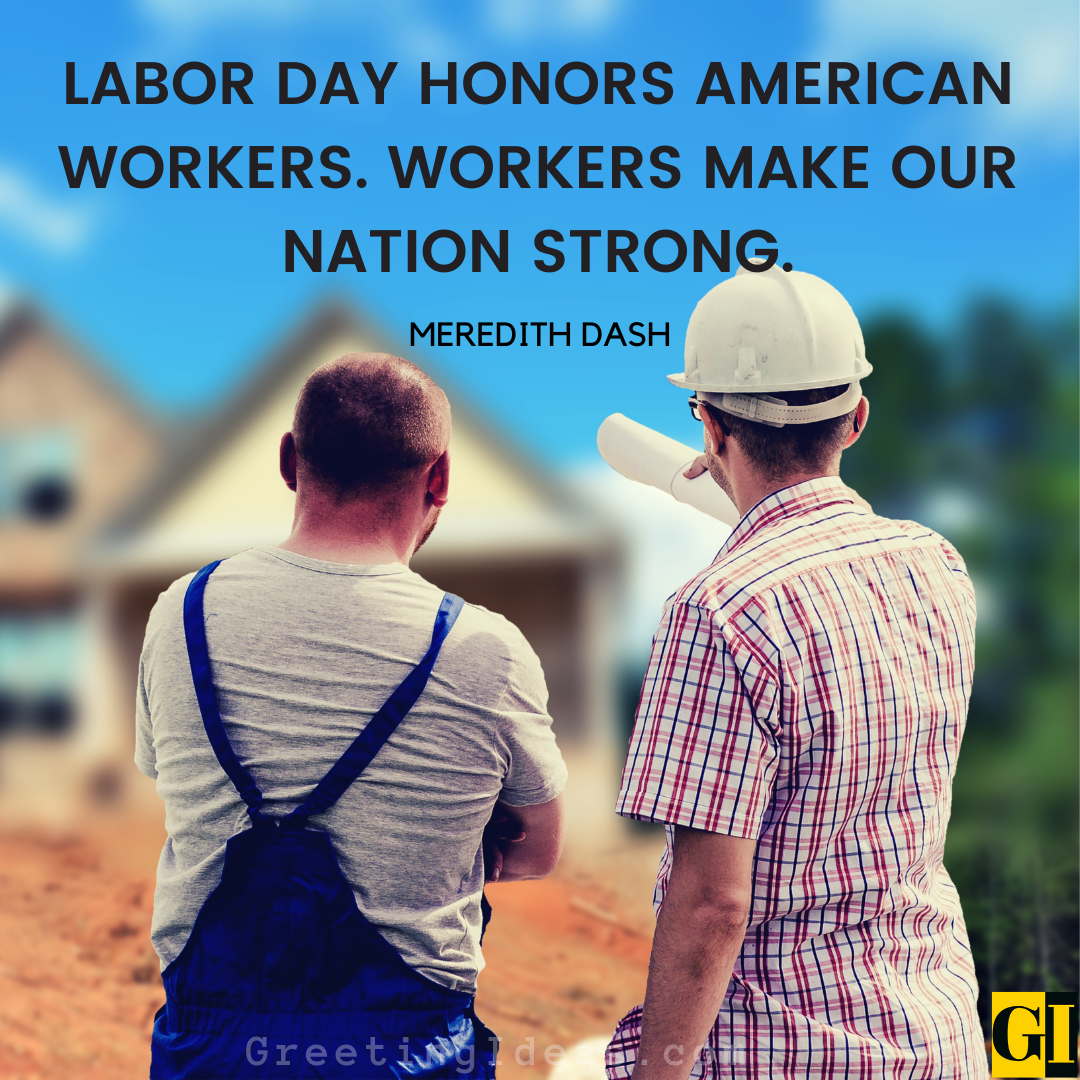 Also Read: 75 Patriotic America Quotes to Celebrate USA Memorial Day
Other Labor Day parades were demonstrations to support the eight-hour workday.
– Katie Kubesh
During labor day, many businesses close to give workers a day off. Some schools close, too. Cities hold colorful parades. Workers march together while crowds cheer.
– Rachel Grack
In the 1800's, many laborers worked long hours and received low wages.
– Katie Kubesh
Labor Day is now a recognized and an established institution; a day peculiarly Labor's own – set apart as the annual holiday of those who obey the injunction to ear their bread in the sweat of their faces.
– Harved Universtiy Library
Labor Day celebrations in many towns and cities include parades where workers march with their local union and speakers give speeches about labor's contributions to society.
– Katie Kubesh
Labor Day, a public holiday celebrated in the United States and Canada on the first Monday of September, was begun by the Knights of Labor as a march in New York City in 1882.
– James C.Docherty
Every job from the heart is, ultimately, of equal value. The nurse injects the syringe; the writer slides the pen; the farmer plows the dirt; the comedian draws the laughter. Monetary income is the perfect deceiver of a man's true worth.
– Criss Jami
Labor Day public holidays are also a feature of Australia and New Zealand, though largely devoid of their original significance.
– James C.Docherty
But every acquisition that is disproportionate to the labor spent on it is dishonest.
– Leo Tolstoy
It is important to keep in mind that our bodies must work pretty well, or there wouldn't be so many humans on the planet.
– Ina May Gaskin
Nothing is born into this world without labor.
– Rob Liano
The harder you work, the harder it is to surrender.
– Vince Lombardi
If you push the human body, it will respond.
– Bobby Clarke
I was made to work. If you are equally industrious, you will be equally successful.
– Johann Sebastian Bach
My theory has always been, you put your head down and work hard, and good things happen.
– Donald Rumsfeld
You're either getting better or you're getting worse, so if you're not working hard enough to get better, you're getting worse.
– Woody Hayes
If players work hard, they usually improve. Hard work will give them the chance to get better.
– Jerry Sloan
I've got a theory that if you give 100 percent all of the time, somehow things will work out in the end.
– Larry Bird
Success is exhausting. In fact, the more success you achieve, the harder you'll have to work.
– Gene Perret
Good timber does not grow with ease. The stronger the wind, the stronger the trees.
– J. Willard Marriott
Being successful carries an obligation to continue to work hard to be successful. There are very few plateaus where you can stop and rest, because those who don't stop will go right past you.
– Pat Williams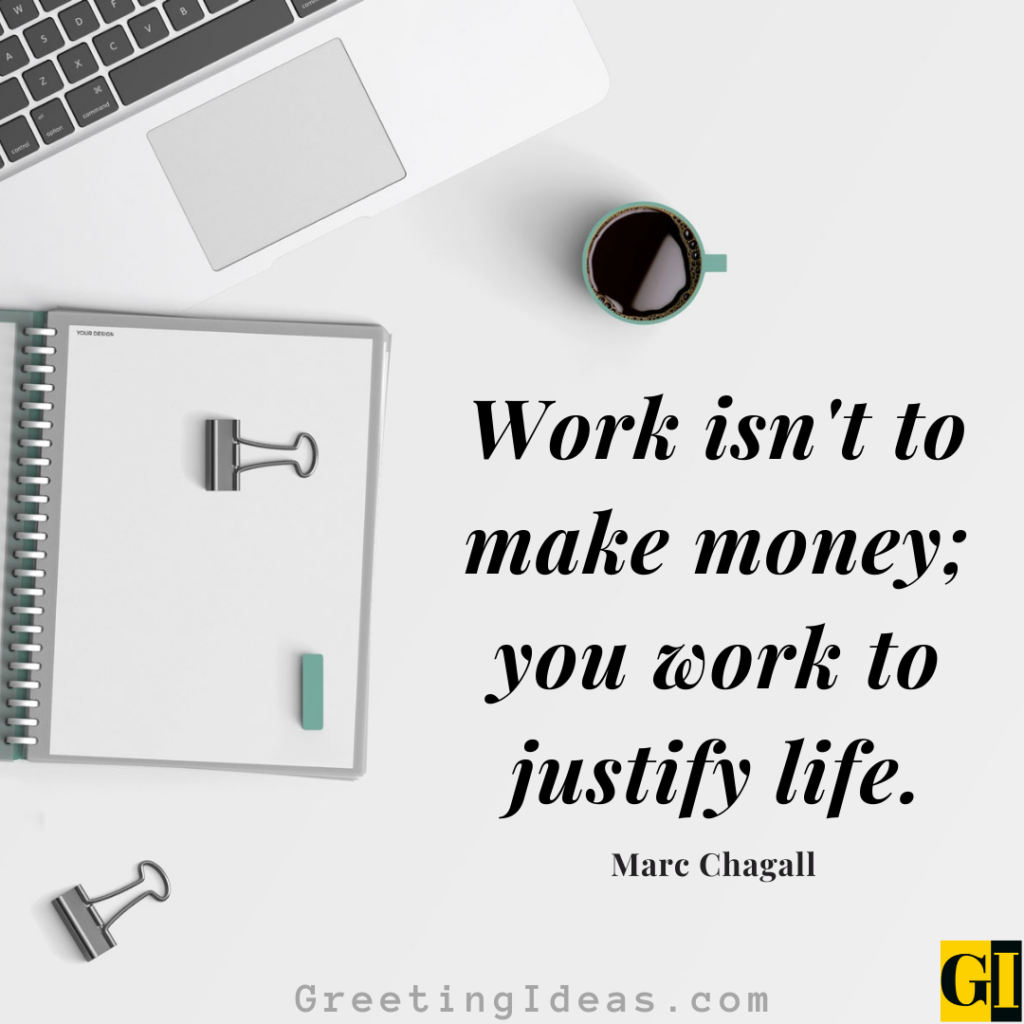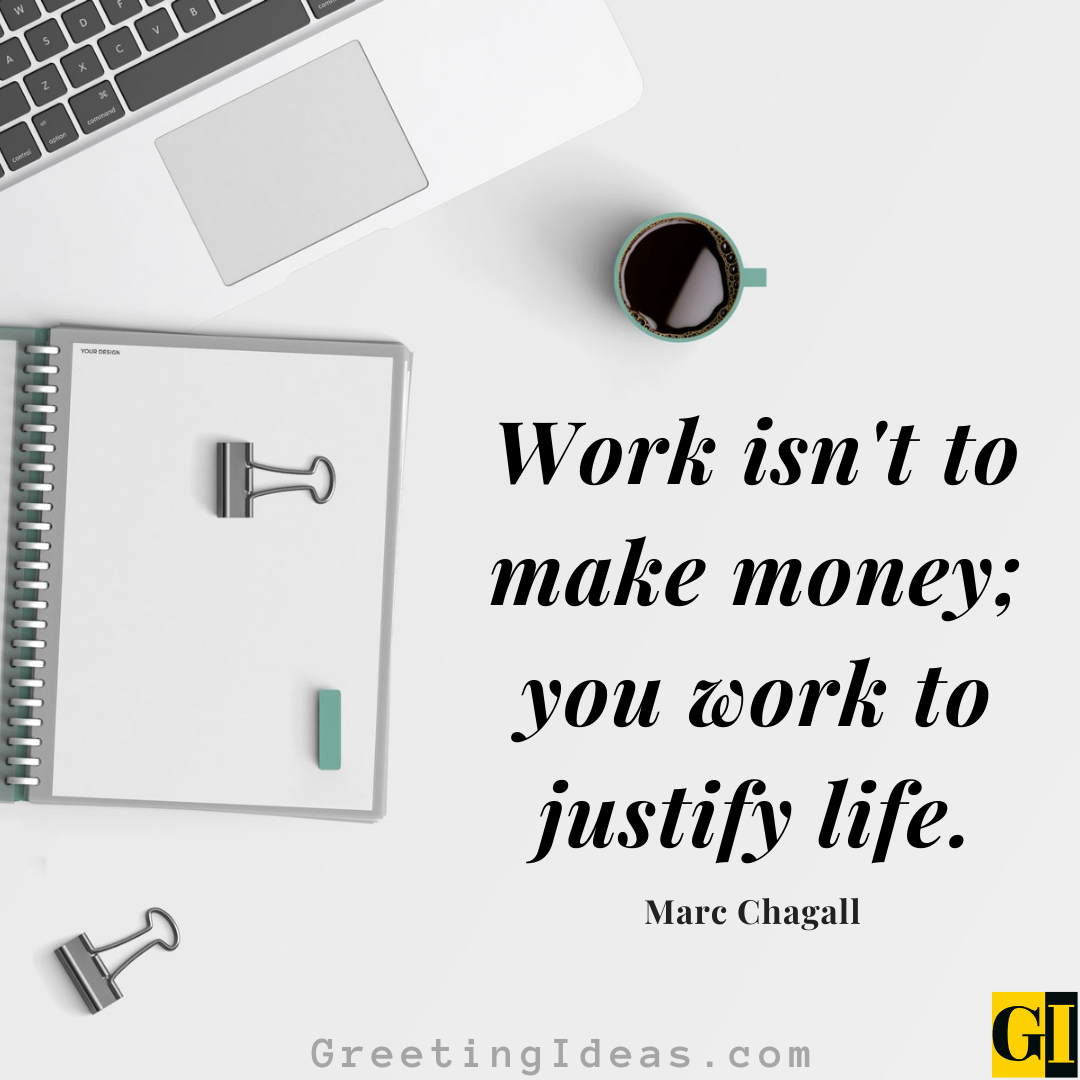 Also Read: 80 Motivating Money Quotes and Sayings for an Enriching Life
We hope you enjoyed reading our famous Labor Day quotes collection.
Please share it with your family and in social circles.
Sharing is Caring!