FTC disclaimer. This post contains affiliate links, and I will be compensated if you purchase through one of my links.
If you are interested in reading what famous YouTube influencers and personalities say about this popular platform, keep reading our Youtube quotes and sayings collection.
Do you know there are more than 30 million YouTube channels?
And a mind-blowing 500 hours of content is shared by YouTubers every minute.
Such is the popularity of this massive online video-sharing platform.
YouTube is derived from two basic words, ' you' means user-generated, and 'tube' means television.
Best YouTube Quotes and Sayings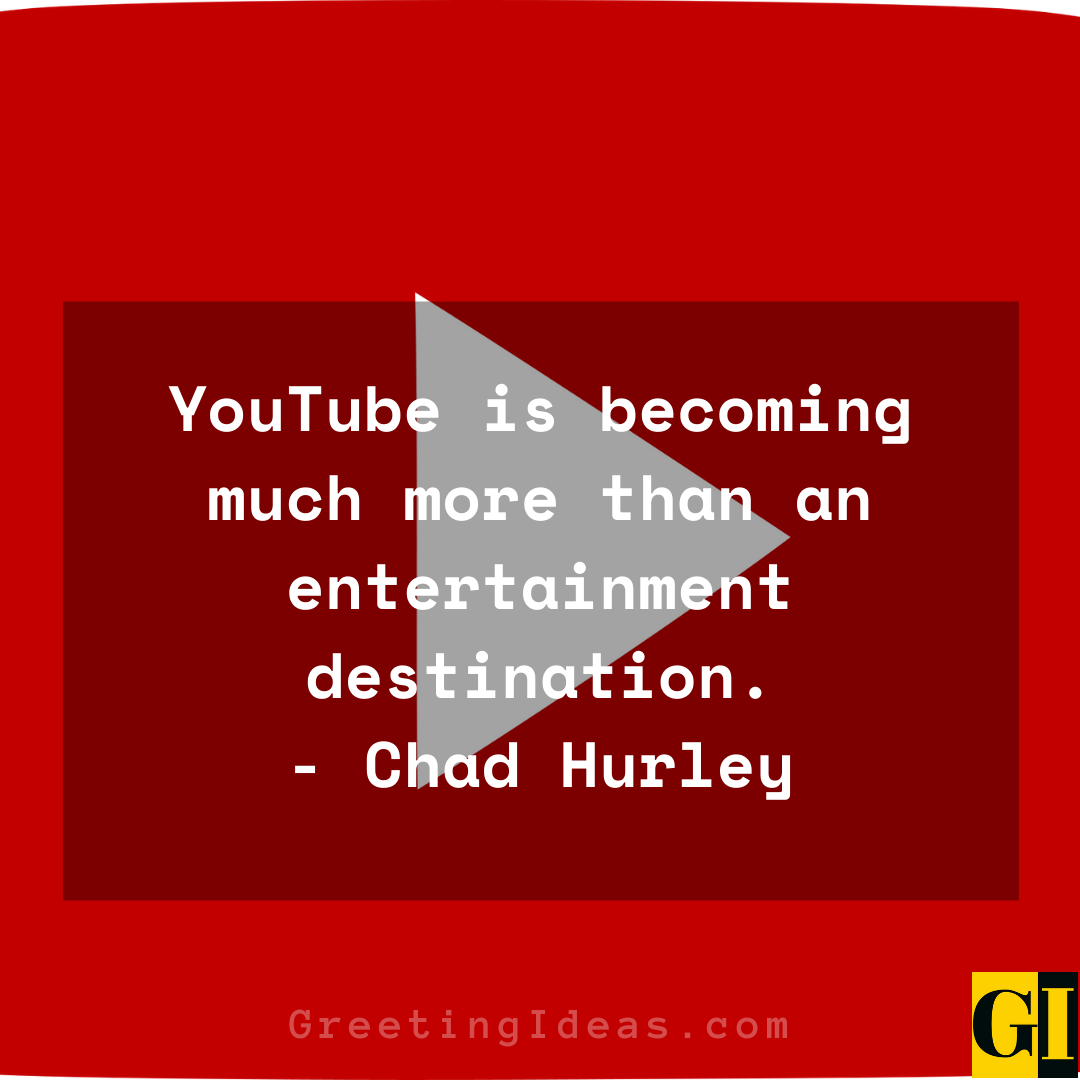 Also Read: 70 Living Life One Day At a Time Quotes and Sayings
YouTube is a platform, a distribution vehicle.
– Steve Chen
Have you ever noticed, and realized the typo within the YouTube than Your-Tube.
– Ehsan Sehgal
Advertisements on YouTube are the new infomercials.
– J.R. Rim
YouTube is becoming much more than an entertainment destination.
– Chad Hurley
The joy of YouTube is that you can create content about anything you feel passionate about, however silly the subject matter.
– Zoe Sugg
The great thing about YouTube is there are no gatekeepers. No one is waiting to tell you if you're good enough. It's just your audience.
– Lindsey Stirling
Motivational YouTube Quotes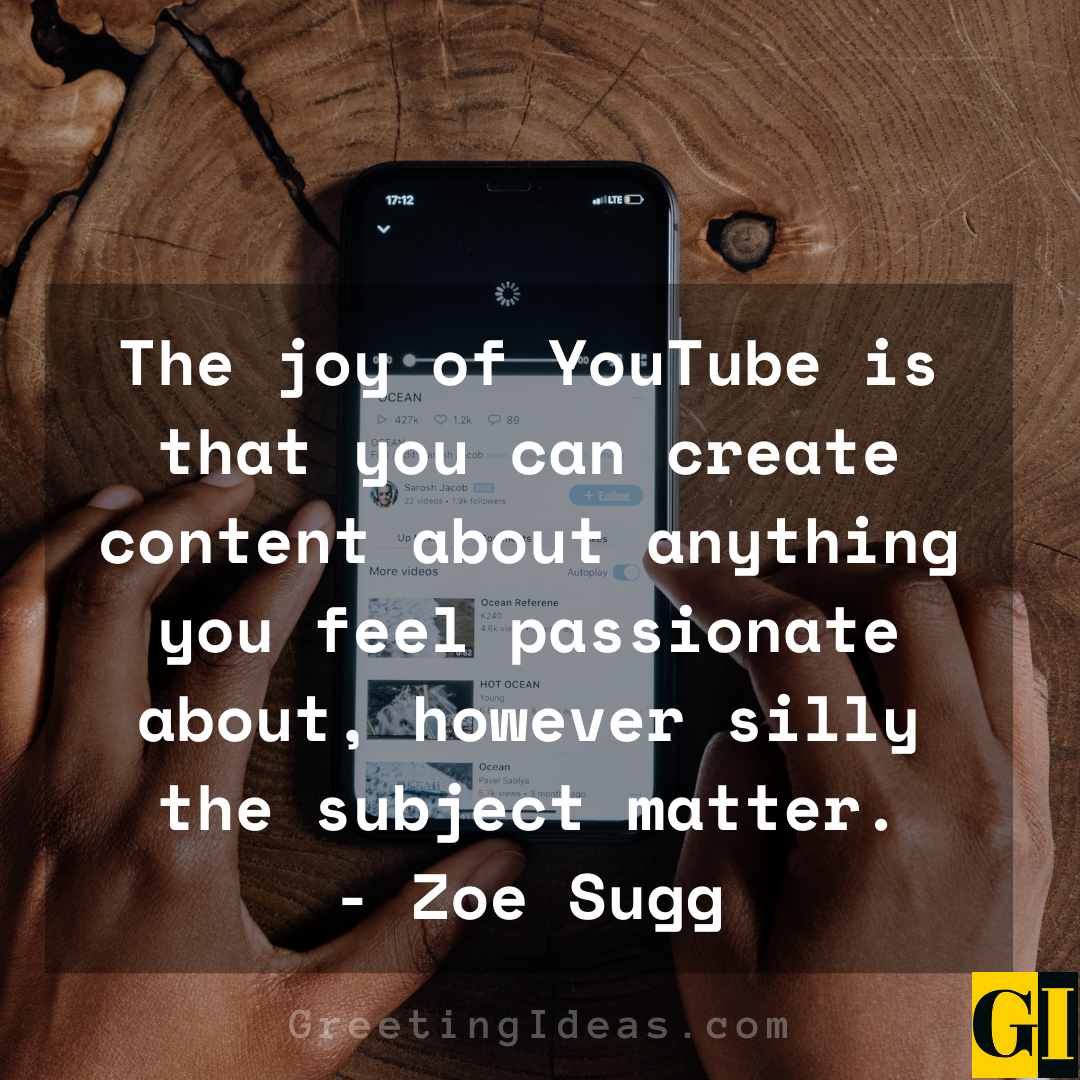 Also Read: 40 Best and Positive Urban Quotes and Sayings about Life
YouTube is an amazing platform to talk about social issues because it gives people the ability to tell their own stories and reach audience around the world who may otherwise never be exposed to these people and conversations.
– Franchesca Ramsey
YouTube's audience is very specific. They are ready for great content. But you have to engage with the audience in a very direct fashion.
– John Cabrera
YouTube is, at the end of the day, a search engine. That's why Google bought it.
– Jake Paul
YouTube and other sites will bring together all the diverse media which matters to you, from videos of family and friends to news, music, sports, cooking and much, much more.
– Chad Hurley
That's the beauty of YouTube. You can take whatever you want and create a video from your home and put it up, and you're just sharing it with your friends.
– Todrick Hall
If it isn't on YouTube, it might as well have never happened.
– Gordon Korman
Funny YouTube Quotes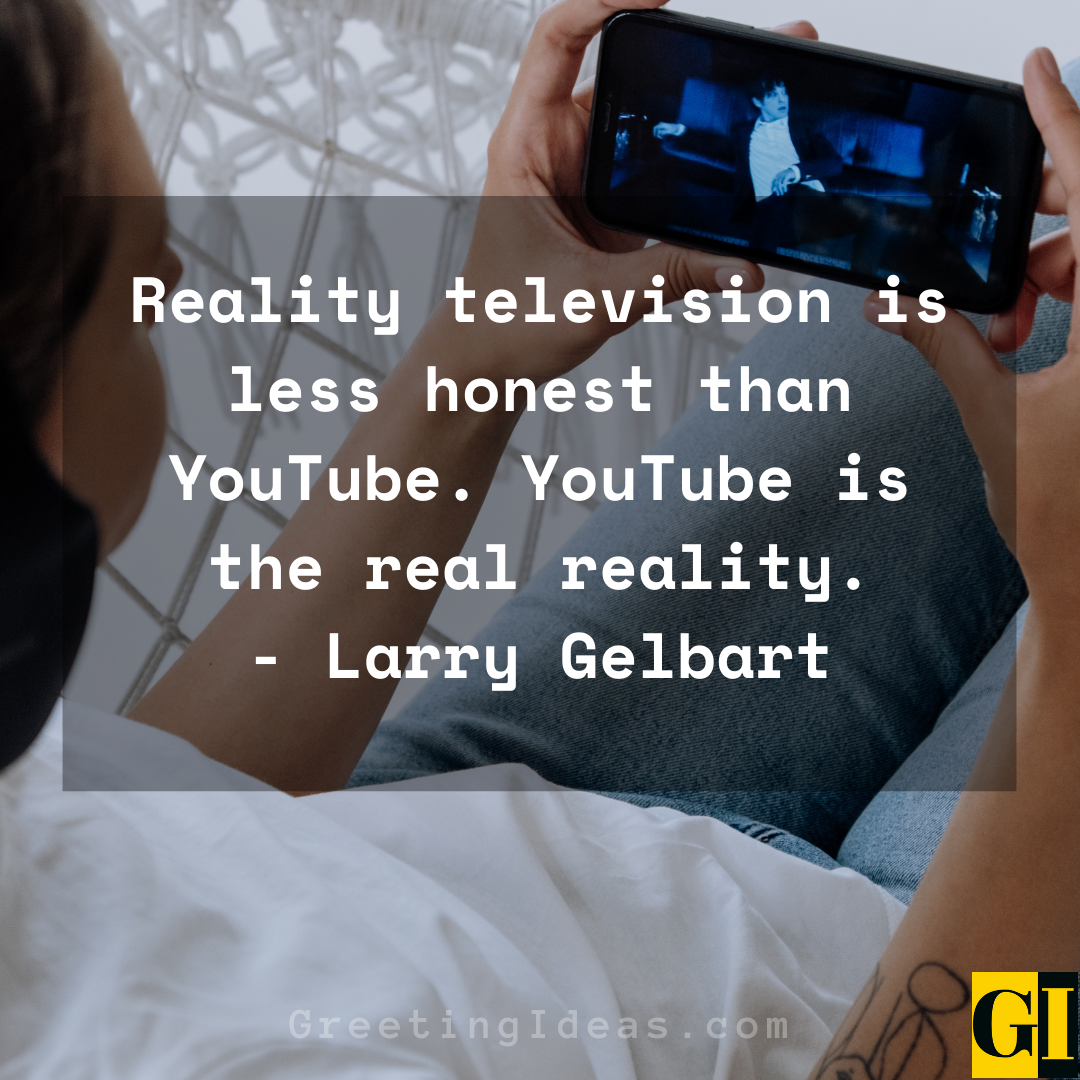 Also Read: 50 Best Obvious Quotes, Sayings, and Phrases
YouTube opened up a lot of doors.
– Shane Dawson
YouTube is committed to balancing the needs of the fan community with those of copyright holders.
– Chad Hurley
YouTube provides a unique opportunity for all musicians to market and promote their music and directly engage their fans.
– Chad Hurley
Reality television is less honest than YouTube. YouTube is the real reality.
– Larry Gelbart
YouTube is an amazing platform for young musicians – although its harder to get noticed now that everyone is on it.
– Conor Maynard
Everybody on YouTube starts with zero subscribers. You think of everyone you look up to or have watched for years or whatever, they may seem like this is their life now, but it wasn't always that.
– Tyler Oakley
Motivating YouTube Quotes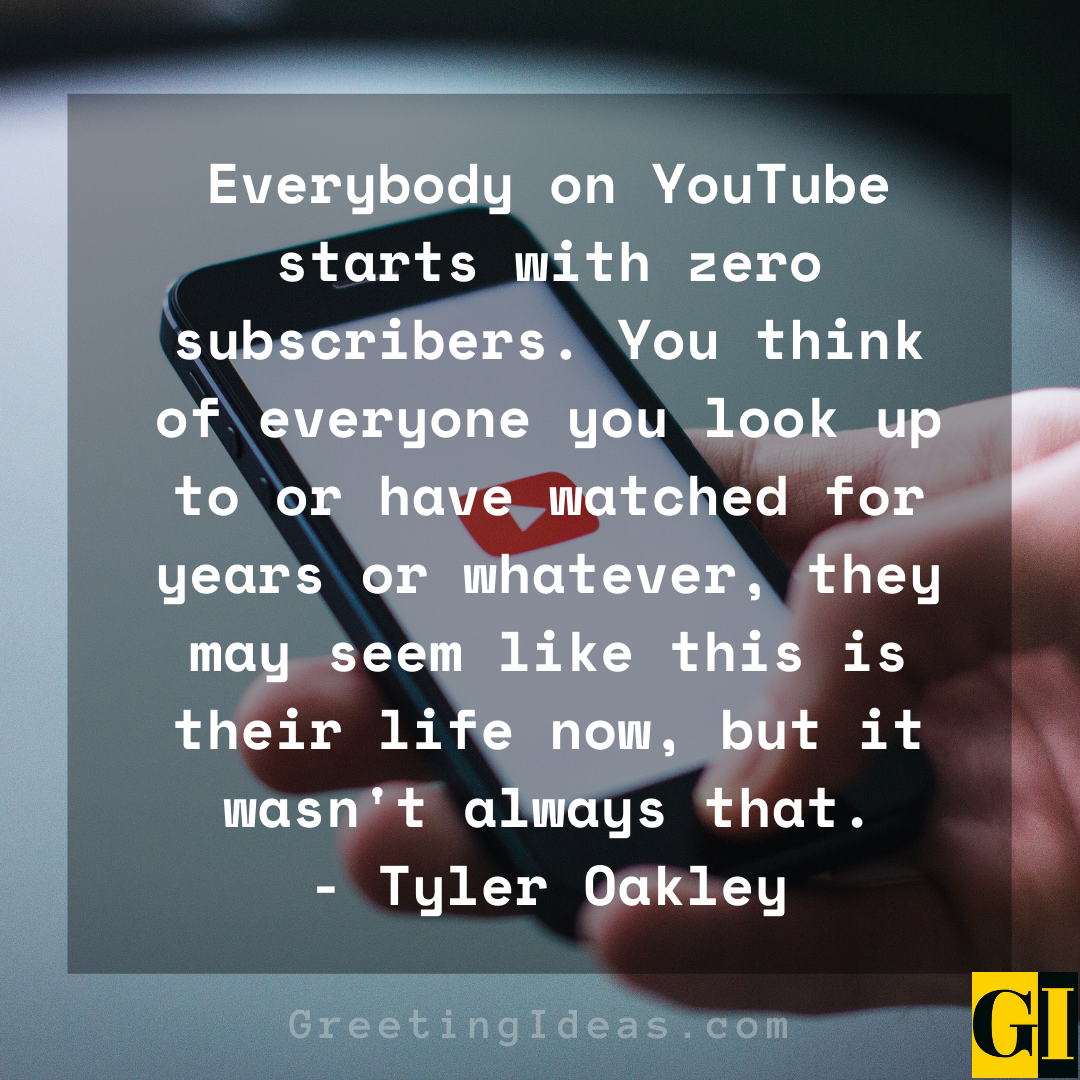 Also Read: 30 Best Zero Quotes, Sayings, and Images on Self Worth
We hope you enjoy reading our famous YouTube quotes collection.
Share it with your loved ones and in social circles too.
Sharing is Caring!