FTC disclaimer. This post contains affiliate links, and I will be compensated if you purchase through one of my links.
Keep reading our thought-provoking regret quotes and saying from renowned personalities, thinkers, and philosophers on relationship and life decisions.
Wisdom philosopher Jiddu Krishnamurti insightfully quotes, ' you never demand a change if the present conditions suit you, satisfy you if you are comfortable in it.'
If we want to live a life of no regrets and avoid mental disappointment, let's be sensitive and attentive sooner than later when we slip and make mistakes.
Regrets happen when we repeat wrong choices without realizing the aftereffects of our temporary illusions and gratifications.
The depth of self-love within a person is the only driving factor that forces us to reflect and change from within whenever life situations leave us with mental agony and despair.
Hence Sufi poet Rumi sings, ' what hurts you blesses you.'
How to overcome hurt and move on in life?
Allow mental rigidities and fallacies to be challenged, let the hurt we experience make us acknowledge, ' yes, I was wrong, ' and gather the inner courage to change for the better.
No freedom from mental stress and past regrets without coming close to one's stupidity and misplaced assumptions.
Nobody is perfect, and don't be too hard on yourself.
One of the never regret quotes on relationships from Victoria Holt is the need of the hour.
She quotes, ' Never regret. If it's good, it's wonderful. If it's bad, it's experience. '
See the suffering, accept it, and let it drop on its own; if not, involve your time and energy in better things that need your utmost attention and fly high in freedom.
The more closely we self-observe and see our daily realities of the mind, the better we can live with a free mind and relaxed life.
We hope our sad and deep regret quotes and sayings make us look at life with fresh eyes.
Living In Regret Quotes And Sayings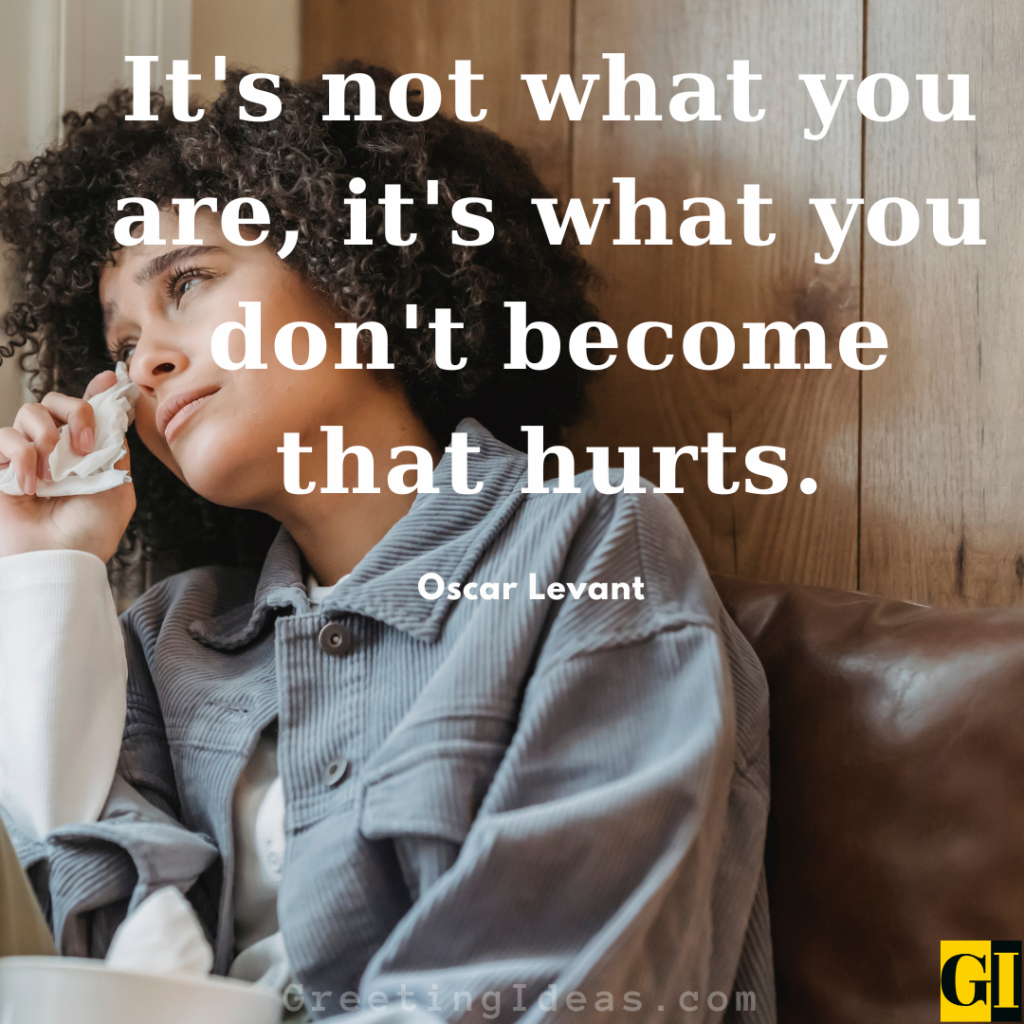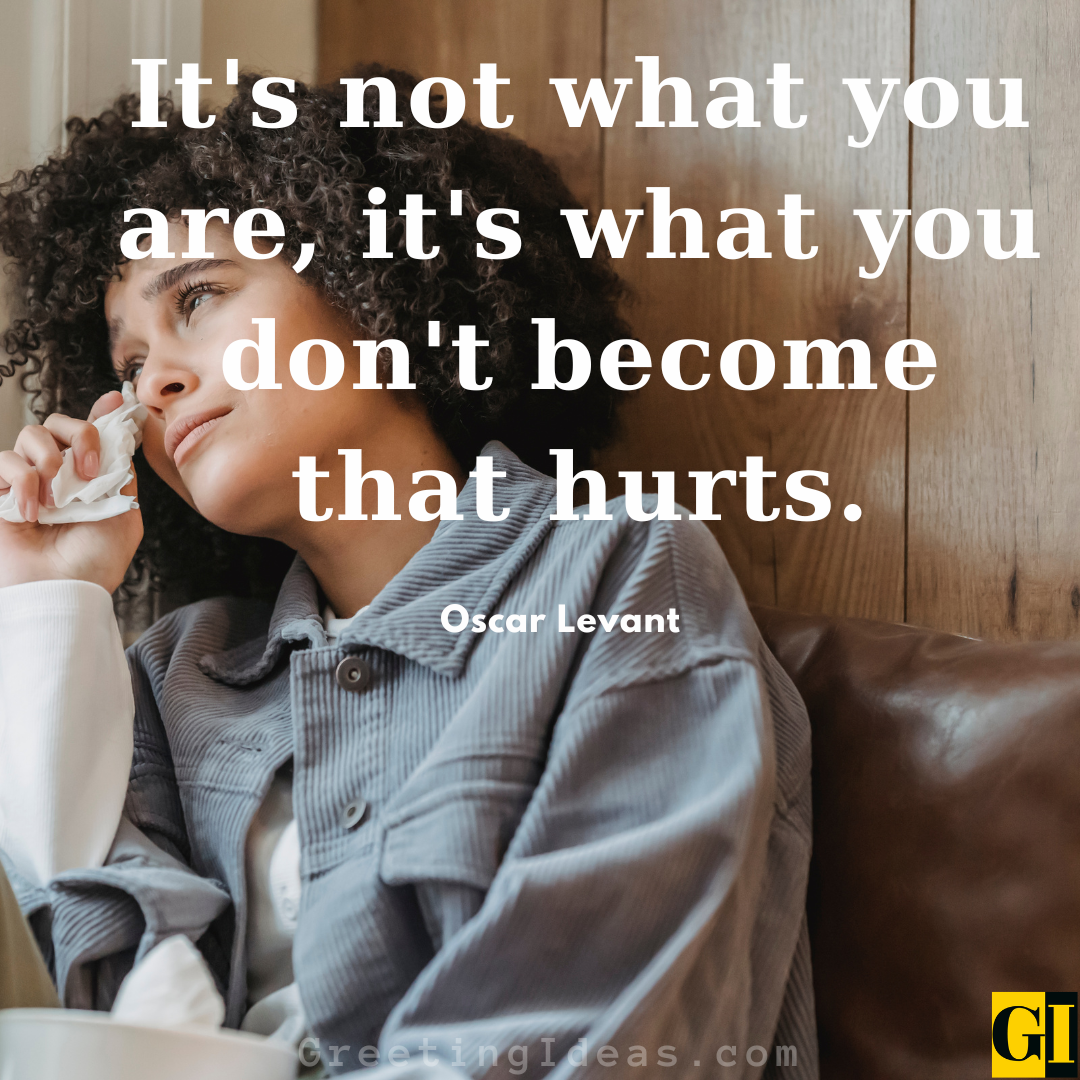 Also Read: 50 Best Overcoming Sadness Quotes Sayings for a Joyful Life
Nobody who ever gave his best regretted it.
– George Halas
We must all suffer one of two things: the pain of discipline or the pain of regret or disappointment.
– Jim Rohn
Reflect upon your present blessings, of which every man has many-not on your past misfortunes, of which all men have some.
– Charles Dickens
It's not what you are, it's what you don't become that hurts.
– Oscar Levant
One doesn't recognize the really important moments in one's life until it's too late.
– Agatha Christie
When one door closes, another opens; but we often look so long and so regretfully upon the closed door that we do not see the one which has opened for us.
– Alexander Graham Bell
Forget regret, or life is yours to miss.
– Jonathan Larson
For of all sad words of tongue or pen, The saddest are these: 'It might have been!
– John Greenleaf Whittier
Never regret. If it's good, it's wonderful. If it's bad, it's experience.
– Victoria Holt
If only. Those must be the two saddest words in the world.
– Mercedes Lackey
Remorse is the poison of life.
– Charlotte Bronte
Nobody gets to live life backward. Look ahead, that is where your future lies.
– Ann Landers
Looking back, I have this to regret, that too often when I loved, I did not say so.
– David Grayson
Every man is guilty of all the good he didn't do.
– Voltaire
Spend time with those you love. One of these days you will say either, I wish I had, or I'm glad I did.
– Zig Ziglar
No Regret Quotes And Sayings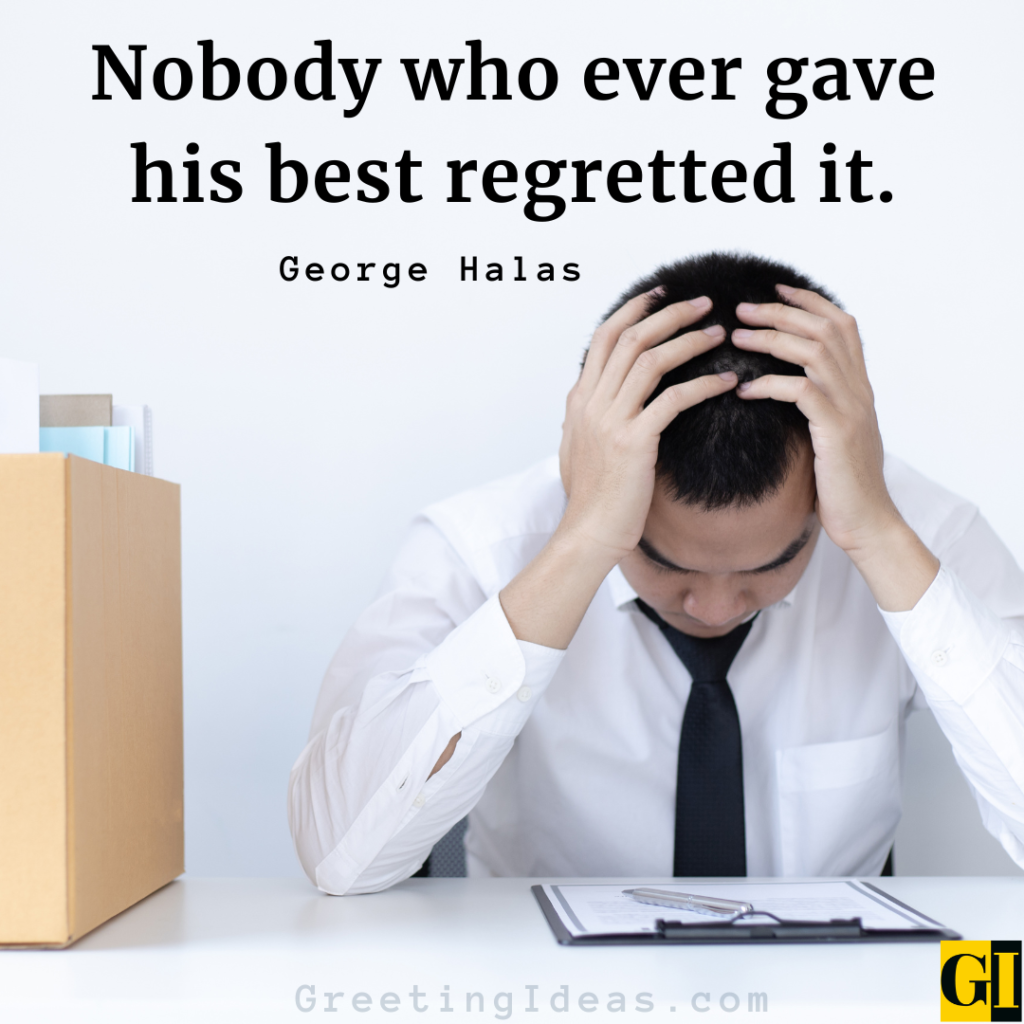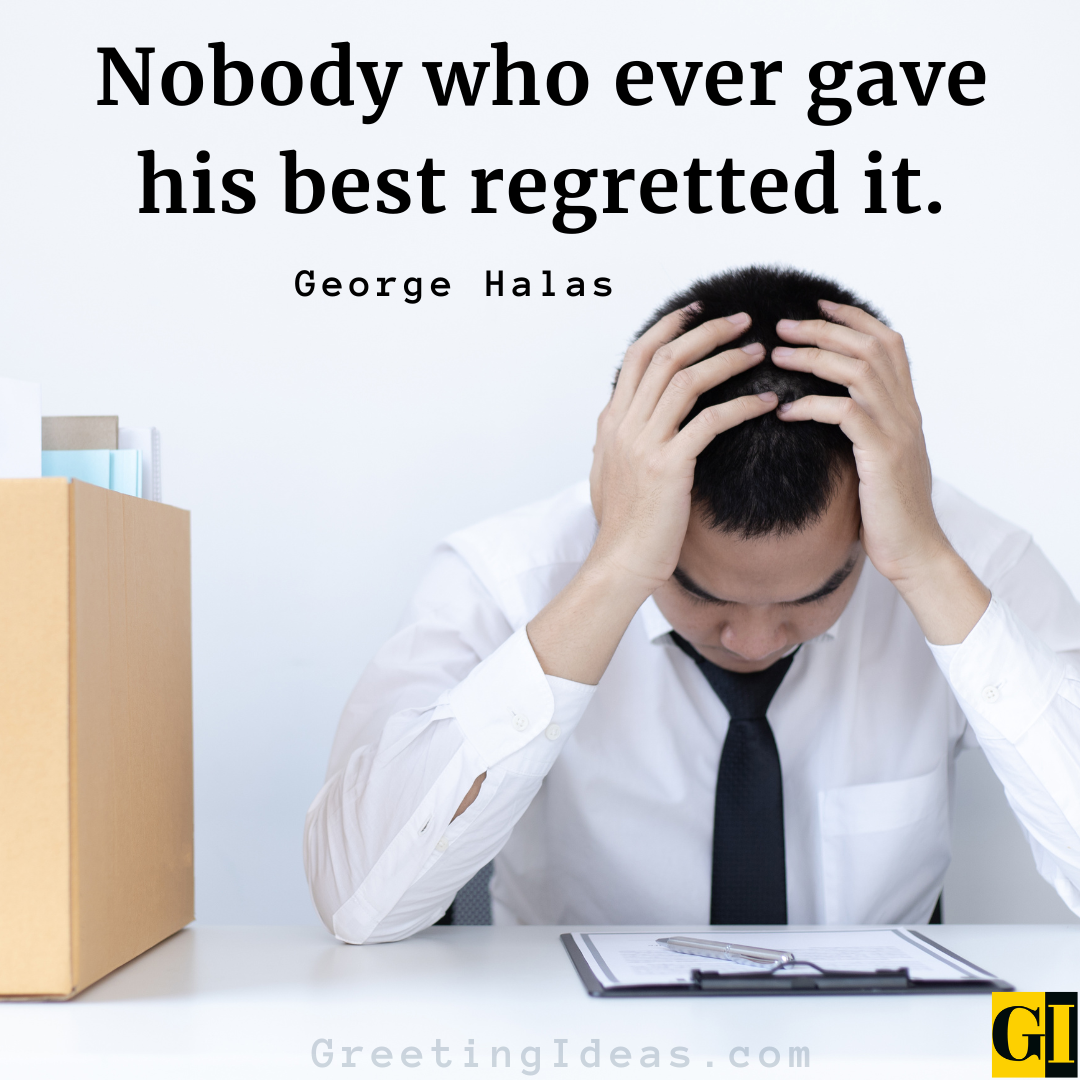 Also Read: 50 Best Self Improvement Quotes and Sayings to Live Freely
It's better to look ahead and prepare than to look back and regret.
– Jackie Joyner-Kersee
Regret for wasted time is more wasted time.
– Mason Cooley
If we spend our time with regrets over yesterday, and worries over what might happen tomorrow, we have no today in which to live.
– Thomas Sowell
Regret is an odd emotion because it comes only upon reflection. Regret lacks immediacy, and so its power seldom influences events when it could do some good.
– William O'Rourke
I have no regrets in my life. I think that everything happens to you for a reason. The hard times that you go through build character, making you a much stronger person.
– Rita Mero
Consider mistakes nothing more than detours on the way to success. Learn from them, and then go on.
– Cindy Francis
Do not spend your youth, wandering, lost in your field of daydreams; you may wake up-spending the rest of your life-stranded on the path of regretful nightmares.
– Lucas Hunter
Regrets are the tears of choices not made and of good deeds left undone.
– Jonathan Lockwood Huie
We all make mistakes, have struggles, and even regret things in our past. But you are not your mistakes, you are not your struggles, and you are here NOW with the power to shape your day and your future.
– Steve Maraboli
The mistakes I've made are dead to me. But I can't take back the things I never did.
– Jonathan Safran Foer
It is human nature to want to go back and fix things or change things that we regret.
– John Gray
Make the most of your regrets; never smother your sorrow, but tend and cherish it till it comes to have a separate and integral interest. To regret deeply is to live afresh.
– Henry David Thoreau
Many of us crucify ourselves between two thieves – regret for the past and fear of the future.
– Fulton Oursler
Regret for the things we did can be tempered by time; it is regret for the things we did not do that is inconsolable.
– Sydney J. Harris
Regret of neglected opportunity is the worst hell that a living soul can inhabit.
– Rafael Sabatini
Inspiring Never Regret Quotes And Sayings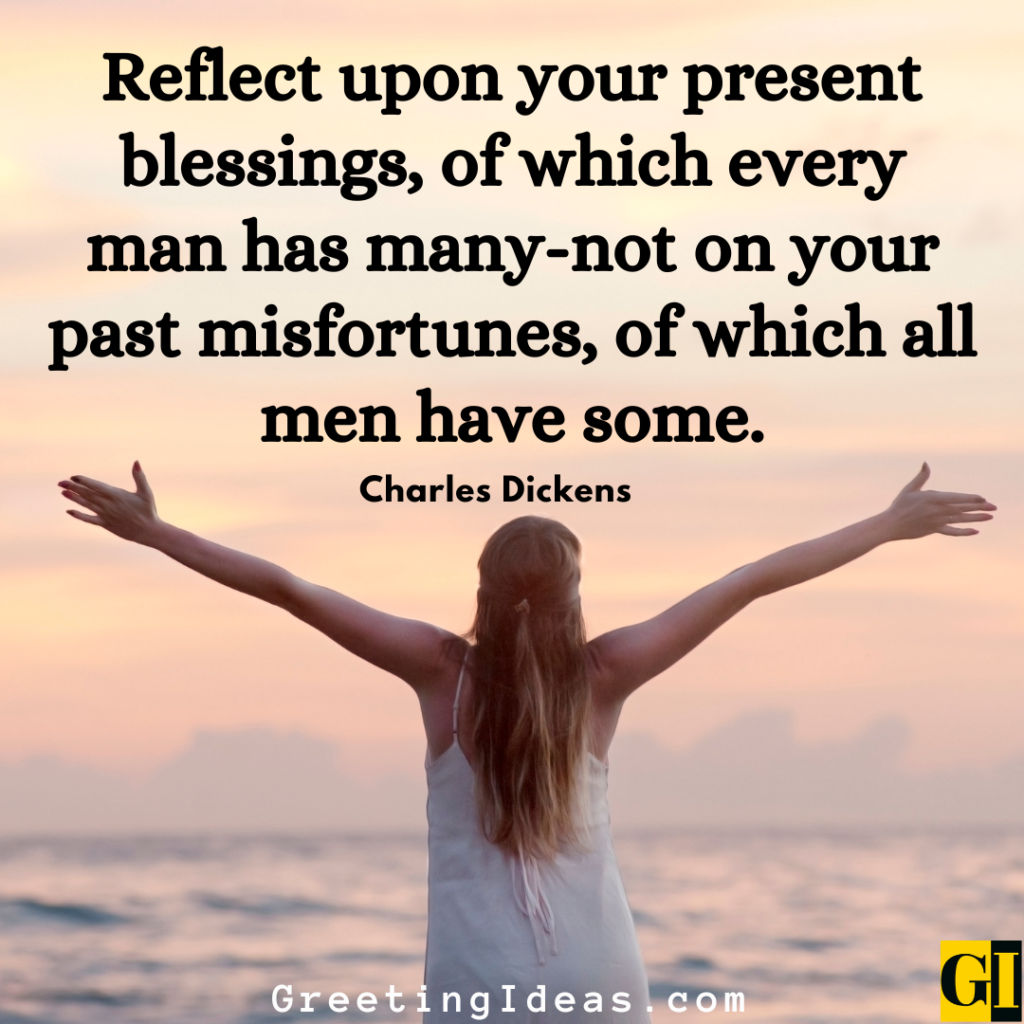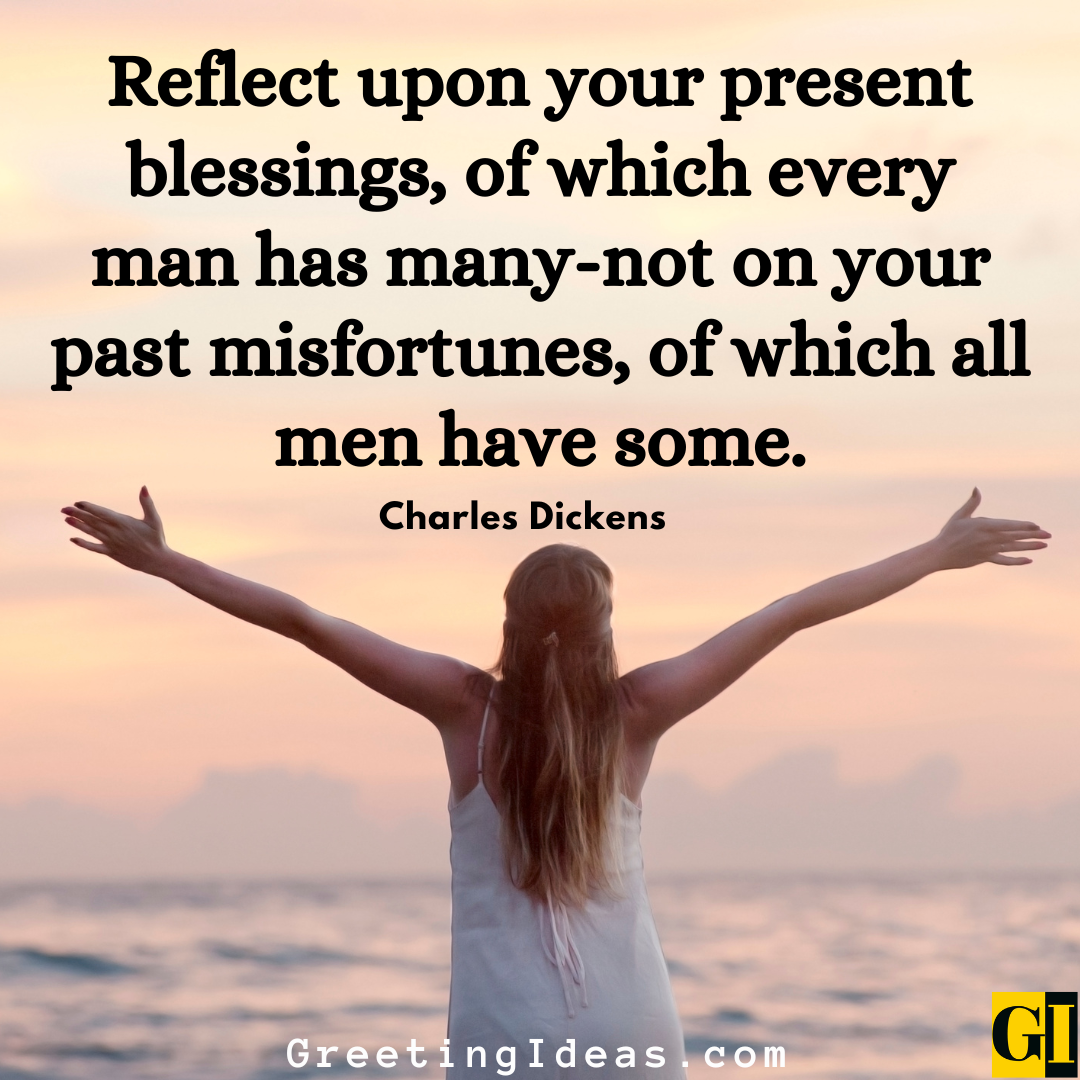 Also Read: 50 Always Be Grateful Quotes For A Blessed Life
Life is too short, time is too precious, and the stakes are too high to dwell on what might have been.
– Hilary Clinton
Regret is an appalling waste of energy, you can't build on it – it's only good for wallowing in.
– Katherine Mansfield
A man has cause for regret only when he sows and no one reaps.
– Charles Goodyear
Maybe all one can do is hope to end up with the right regrets.
– Arthur Miller
The bitterest tears shed over graves are for words left unsaid and deeds left undone.
– Harriet Beecher Stowe
A man is not old until regrets take the place of dreams.
– John Barrymore
Regrets are idle; yet history is one long regret. Everything might have turned out so differently.
– Charles Dudley Warner
Something you need most might be something you turn away from, something you turn away from might be something you regret, and something you regret, in the end, might cost you the one chance you ever had.
– Brian Judge
We have to let go of all blame, all attacking, all judging, to free our inner selves to attract what we say we want.
– Joe Vitale
Regret is an unavoidable result of any loss, for in loss we lose the tomorrow that we needed to make right our yesterday or today.
– Gerald Lawson Sittser
Often regret is very false and displaced, and imagines the past to be totally other than it was.
– John O'Donohue
In history as in human life, regret does not bring back a lost moment and a thousand years will not recover something lost in a single hour.
– Stefan Zweig
We should regret our mistakes and learn from them, but never carry them forward into the future with us.
– Lucy Maud Montgomery
I have always found that each step we take in life is to be regretted-if we once begin to wonder how many other steps might have been possible.
– John Oliver Hobbes
Let the dead Past bury its dead!
– Henry Wadsworth Longfellow
Don't Regret Quotes And Live Life To The Fullest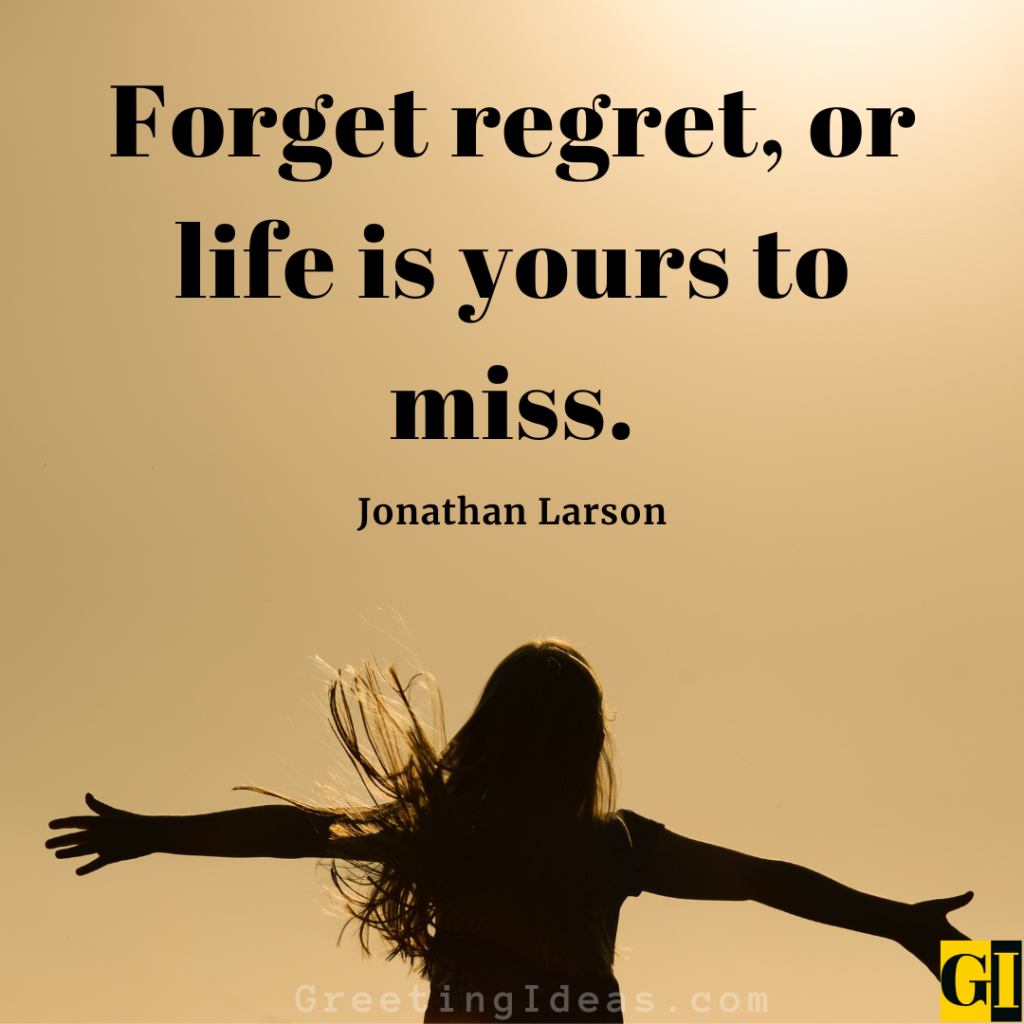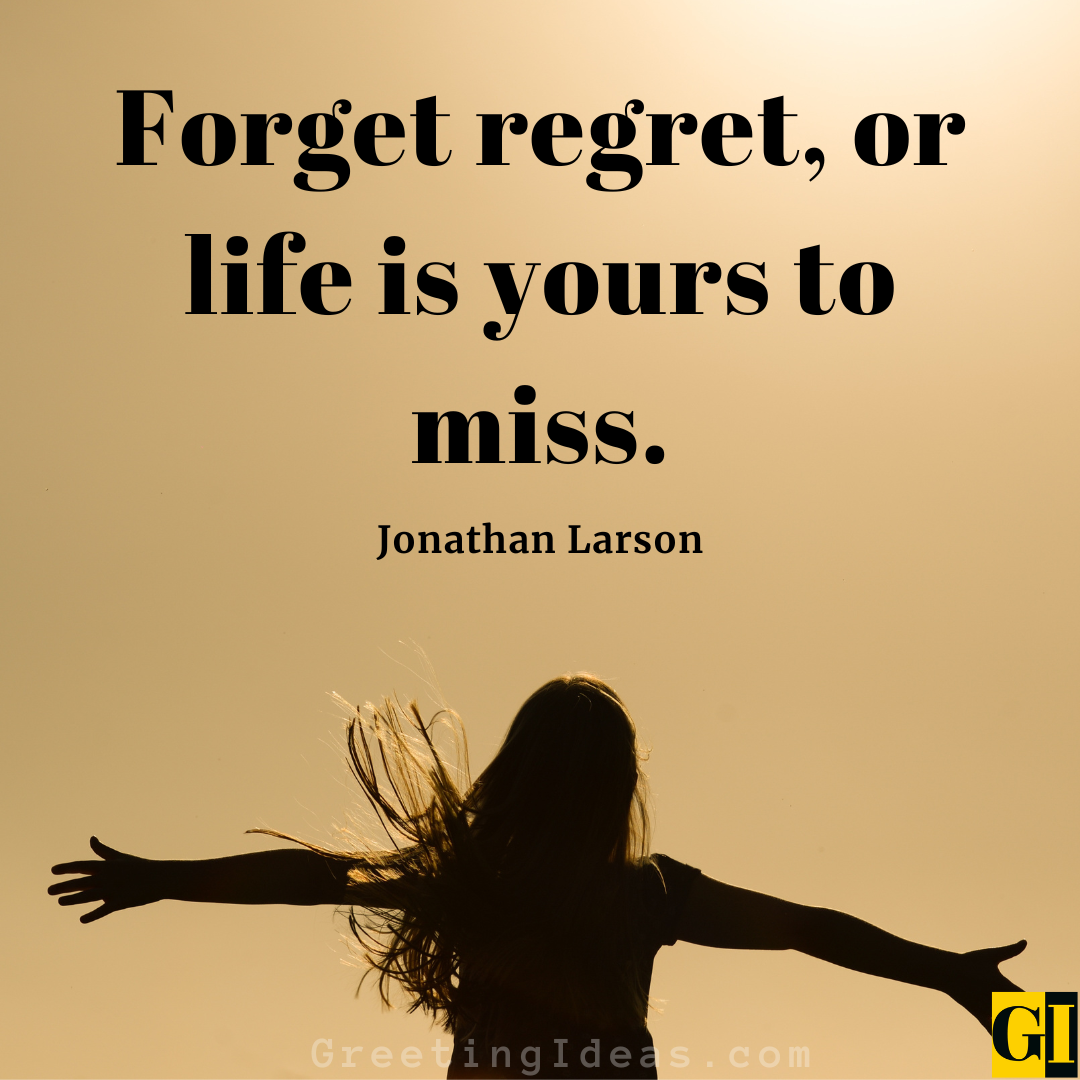 Also Read: 66 Walking Away Quotes From Relationship Drama
They say you should not suffer through the past. You should be able to wear it like a loose garment, take it off and let it drop.
– Eva Jessye
Never look back and regret, look back and smile at what you have learned.
– Michelle C. Ustaszeski
Regrets only apply when we don't learn from a situation. No sense looking back, look forward with new knowledge and no regret.
– Catherine Pulsifer
When we lose one we love, our bitterest tears are called forth by the memory of hours when we loved not enough.
– Maurice Maeterlinck
Only in your imagination can you revise.
– Fay Wray
Make it a rule of life never to regret and never to look back.
– Katherine Mansfield
Regrets are idle; yet history is one long regret. Everything might have turned out so differently.
– Charles Dudley Warner
Regretting the moments I took for granted, moments when I was eaten by pride and hatred. What if I had told you what I feel? Would it change my life's wheel?
– Melanie Dawn Batac
But when the time comes when our last breath is drawn. When our soul and body is numb. Do we regret out what we did before we are gone?
– Stephanie Nix
You will regret time not spent with a husband, a child, a friend, or a parent.
– Peter Smith
Too late we awake to regret—but what tears can bring back the waste to our hearts and our years?
– Letitia Elizabeth Landon
Regret is an uneven hand, a rough palm at the cheek – tender and calloused.
– Lorna Dee Cervantes
Regret is just life's aftertaste.
– Amy Harmon
Never regret what you don't write.
– Abraham Lincoln
Regret leads to overeating and naps.
– Mason Cooley
Best Regret Quotes In Life And Relationships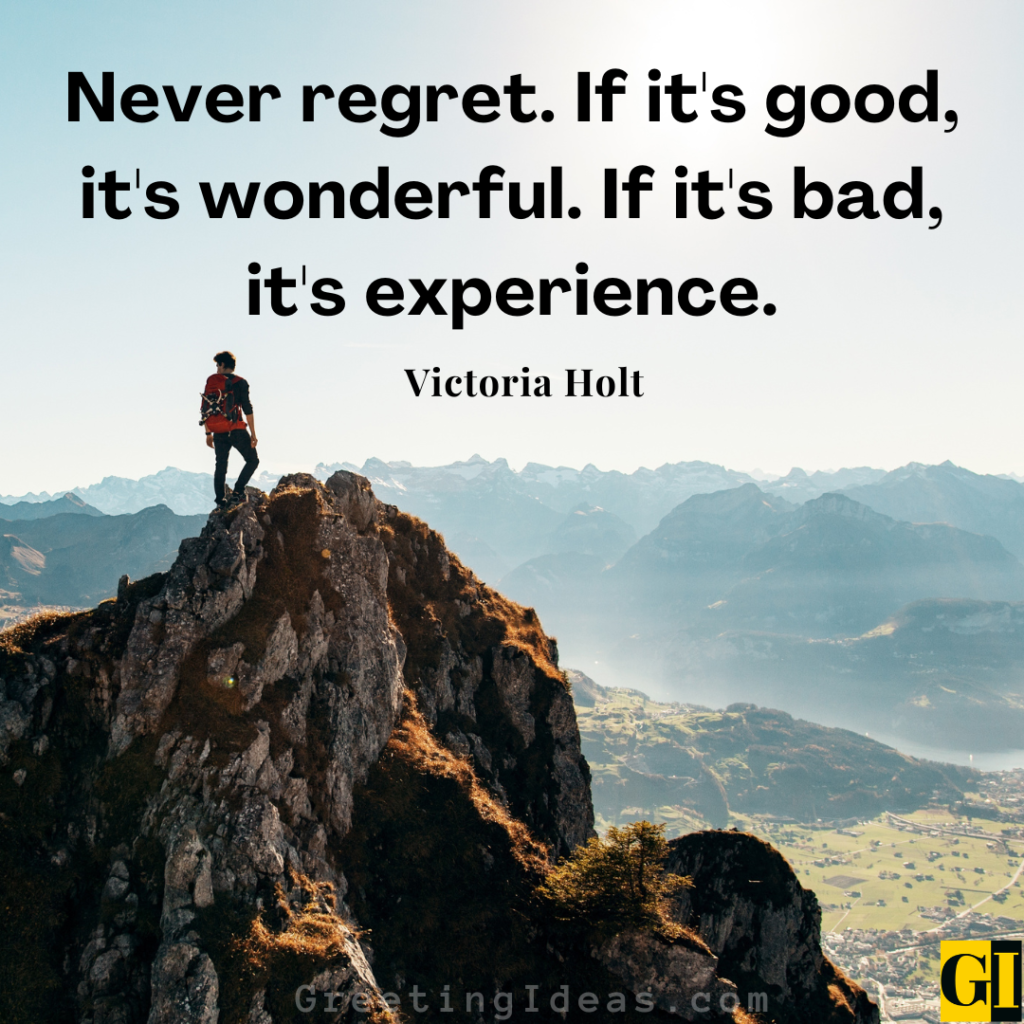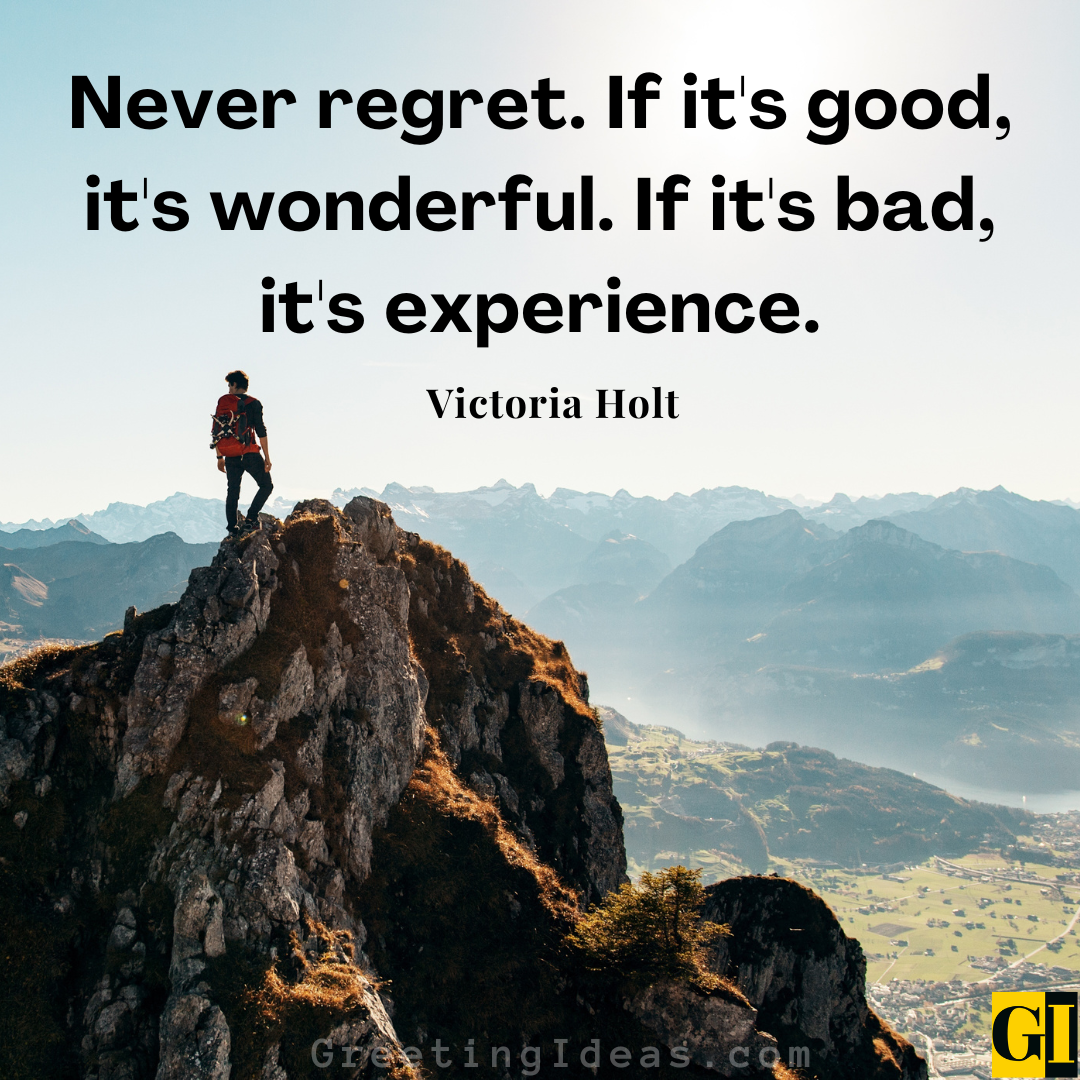 Also Read: 50 Best Self Acceptance Quotes and Sayings to Reflect Within
Regret is an appalling waste of time.
– Katherine Mansfield
Regrets are born of paths never taken.
– Michael Dell
Regret is a form of punishment itself.
– Nouman Ali Khan
Regret is just perfectionism plus time.
– B. J. Novak
A highway of regret is an avenue of denial.
– Kurt Philip Behm
Regret is the most tiresome of companions.
– Richard Paul Evans
Regrets are the natural property of grey hairs.
– Charles Dickens
Regrets over the past should chasten the future.
– James Ellis
A ton of regret never makes an ounce of difference.
– Grenville Kleiser
Regrets never sit well, with those that never forget.
– Anthony Liccione
I've got a bad case of the 3:00 am guilts – you know, when you lie in bed awake and replay all those things you didn't do right? Because, as we all know, nothing solves insomnia like a nice warm glass of regret, depression and self-loathing.
– D. D. Barant
Our biggest regrets are not for the things we have done but for the things we haven't done.
– Chad Michael Murray
When we grow old, there can only be one regret – not to have given enough for ourselves.
– Karen Weekes
Regret is like a mountain-top from which we survey our dead life, a mountaintop on which we pause and ponder, and very often looking into the twilight we ask ourselves whether it would be well to send a letter or some token.
– Elyse Sommer
Regret is like tears seeping through closed eyelids.
– Elyse Sommer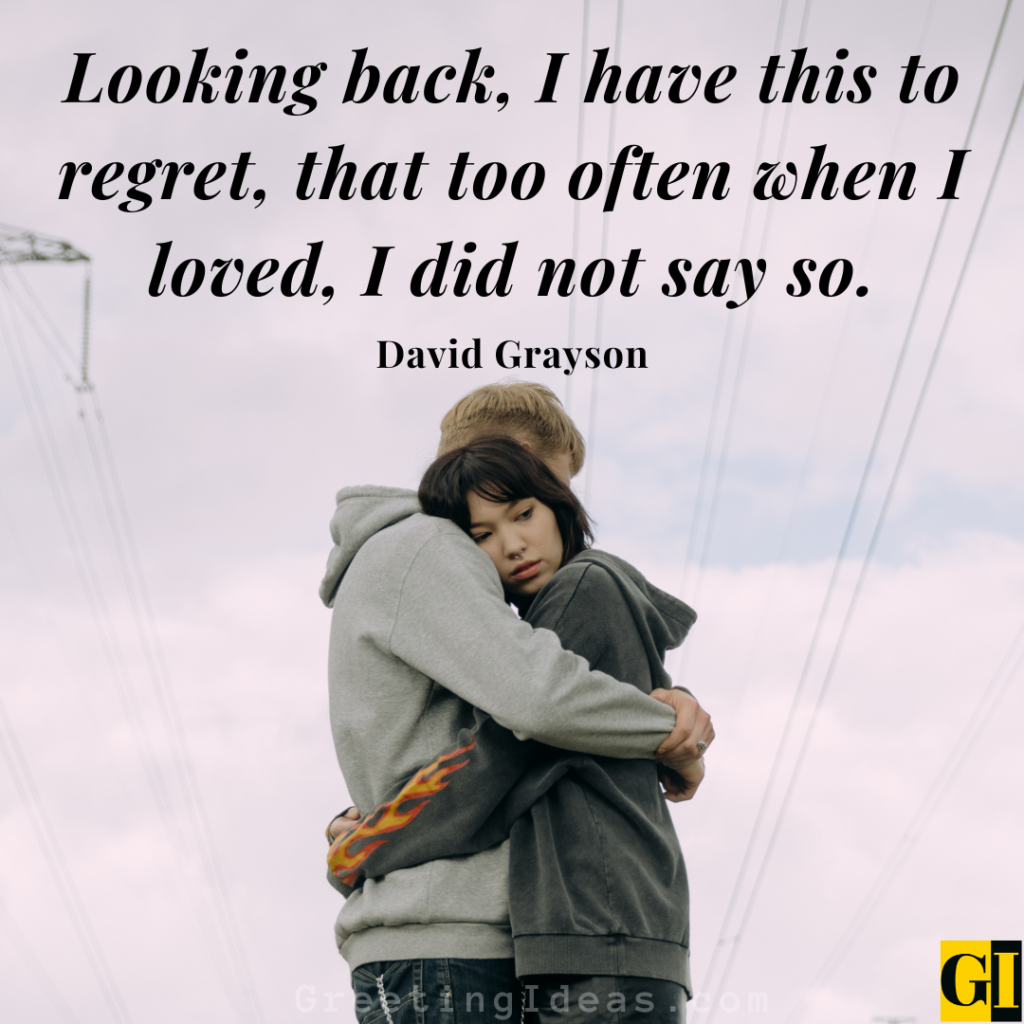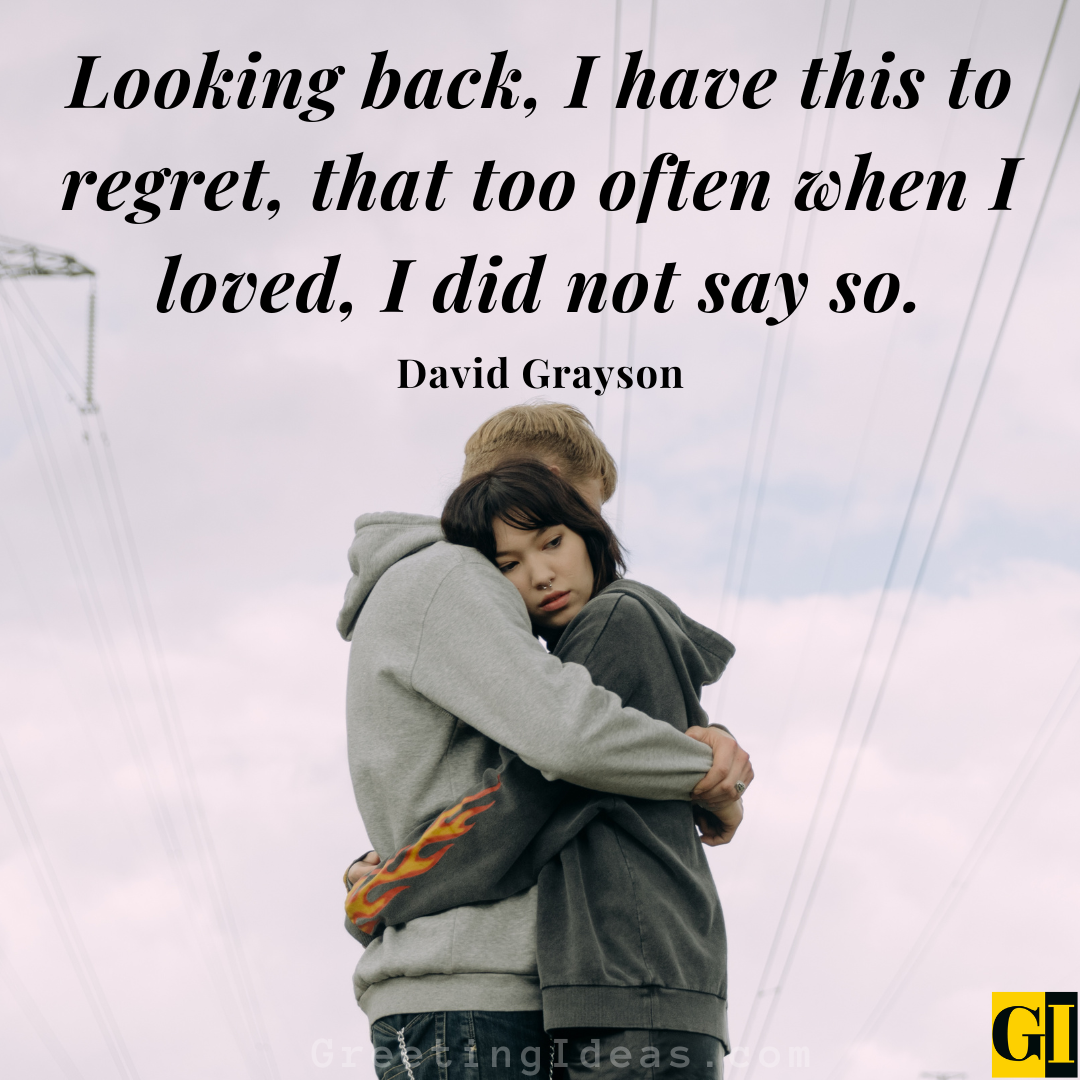 Also Read: 60 Stop Using People Quotes in Love and Relationship
We hope you found our mistake and regret quotes collection a worthwhile read.
Share it with your loved ones and in social circles.
Sharing is Caring!