FTC disclaimer. This post contains affiliate links, and I will be compensated if you purchase through one of my links.
Let our highly enriching self quotes and sayings from acclaimed personalities, leaders, and authors help you live a satisfying, worry-free liberated life.
Best Self Quotes and Sayings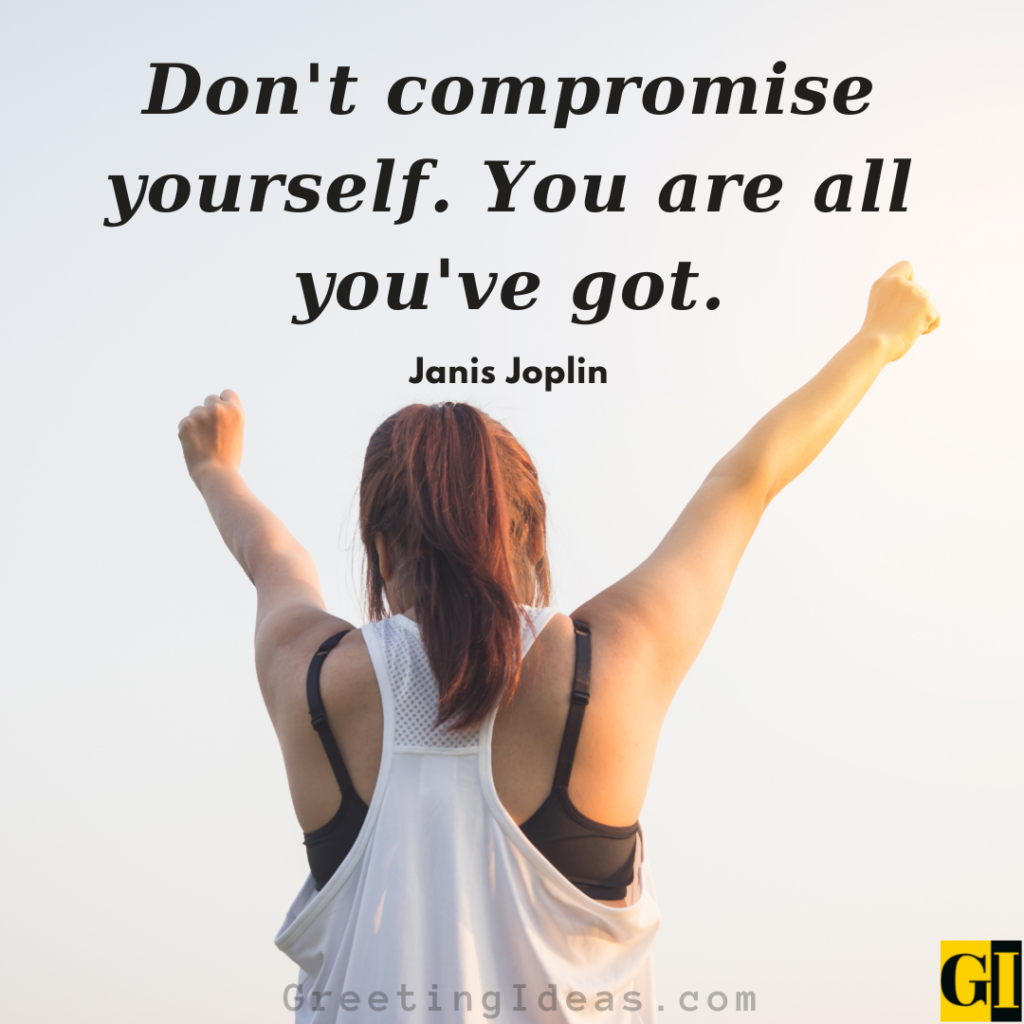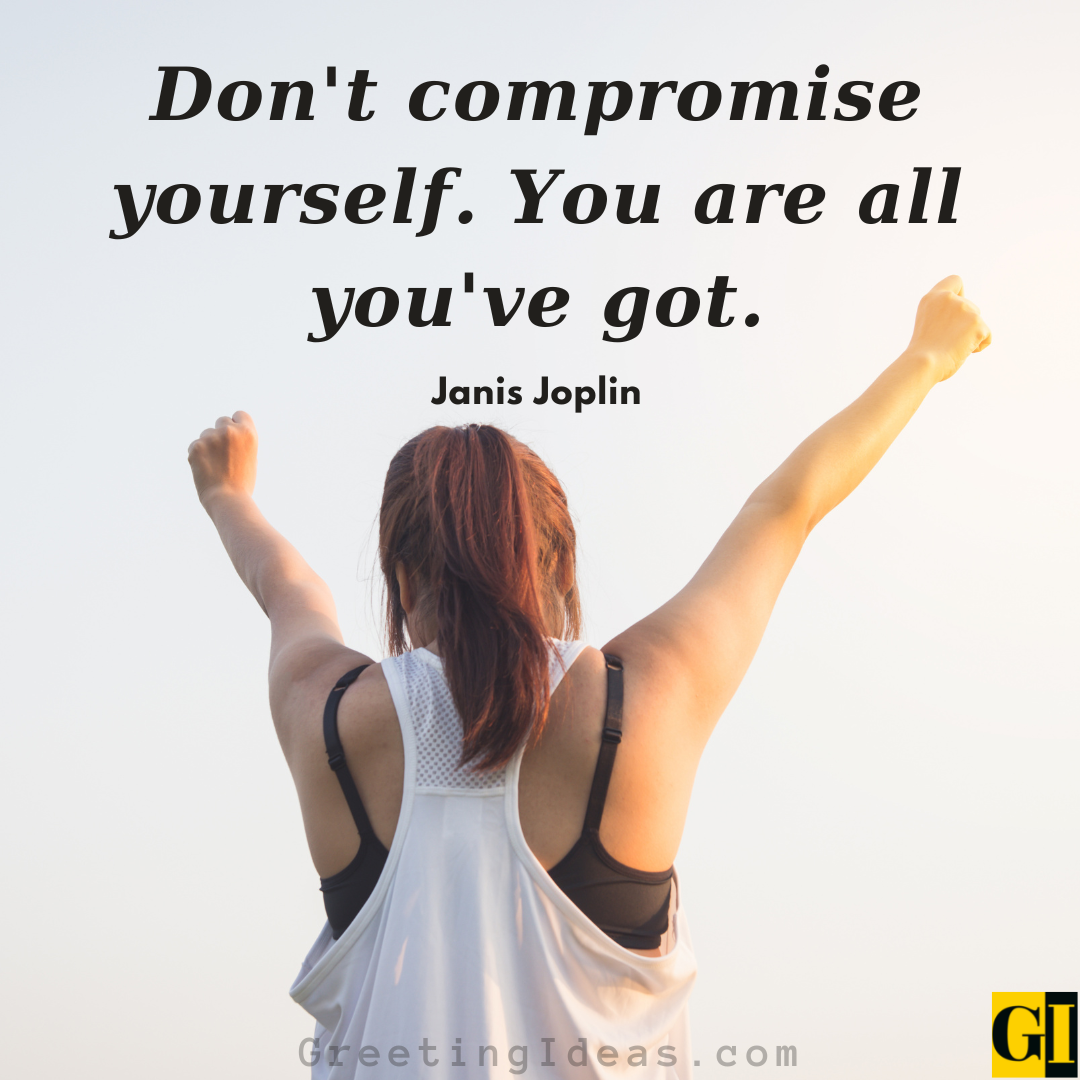 Also Read: 50 Self Awareness Quotes and Sayings for Higher Happiness
Be that self which one truly is.
– Soren Kierkegaard
Don't compromise yourself. You are all you've got.
– Janis Joplin
Make the most of yourself, for that is all there is of you.
– Ralph Waldo Emerson
What I'm looking for is not out there, it is in me.
– Helen Keller
Always be a first-rate version of yourself and not a second-rate version of someone else.
– Judy Garland
It is of practical value to learn to like yourself. Since you must spend so much time with yourself you might as well get some satisfaction out of the relationship.
– Norman Vincent Peale
Self is the only prison that can ever bind the soul.
– Henry Van Dyke
Think positively about yourself. Ask God who made you to keep on remaking you?
– Norman Vincent Peale
My life has been one great big joke, A dance that's walked, A song that's spoke, I laugh so hard I almost choke, When I think about myself.
– Maya Angelou
The finest thing in the world is knowing how to belong to oneself.
– Michel de Montaigne
I Love My Self Quotes and Sayings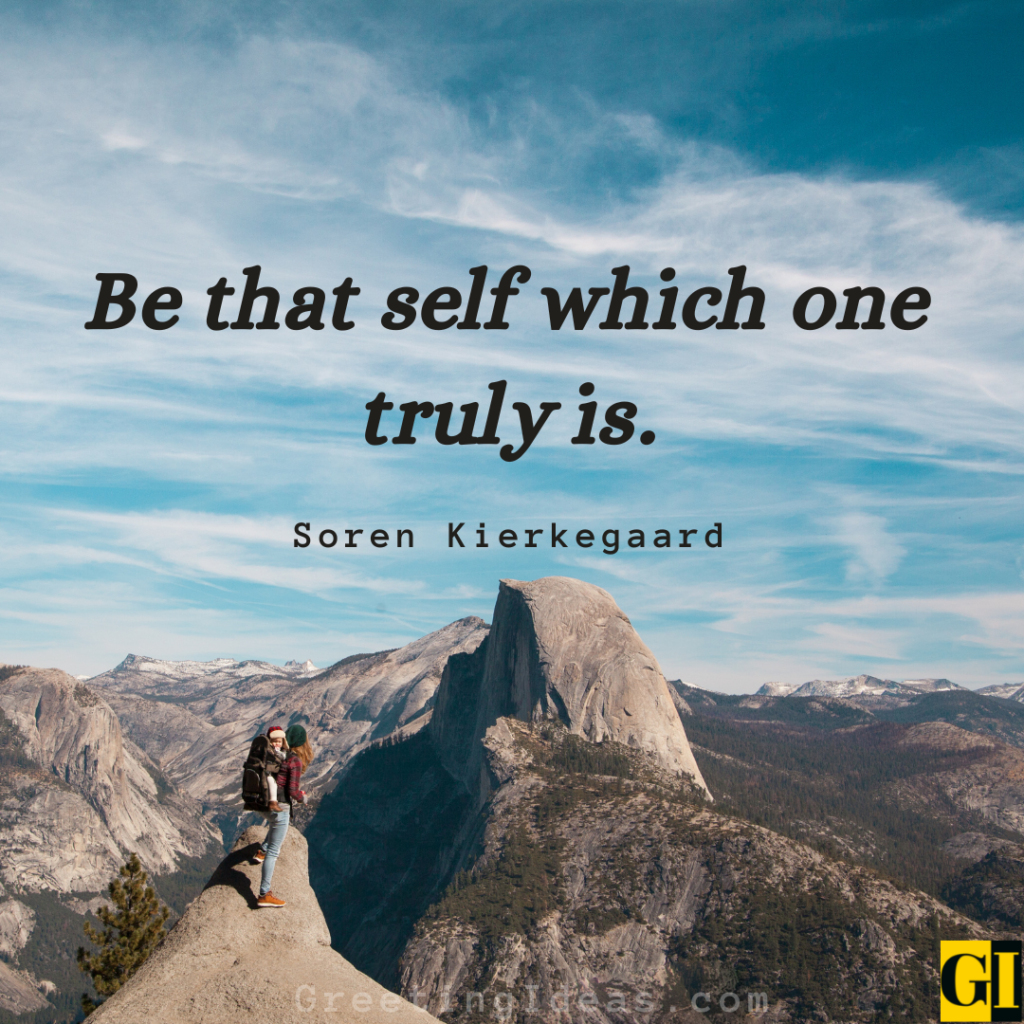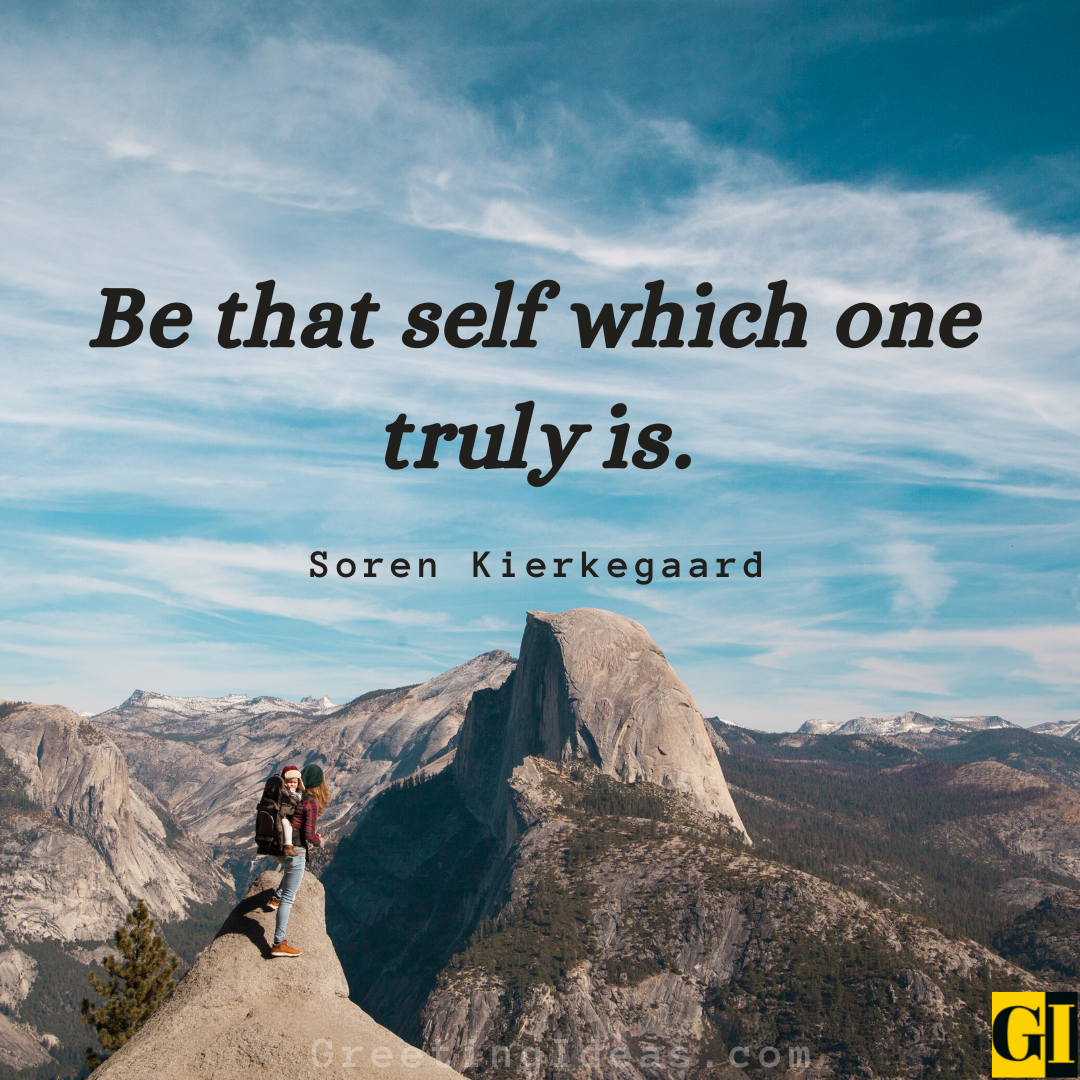 Also Read: 40 Self Satisfaction Quotes and Sayings To Live a Free Life
Present yourself always as who you would be, and that is the person the world will see.
– Robert Brault
Be gentle with yourself, learn to love yourself, to forgive yourself, for only as we have the right attitude toward ourselves can we have the right attitude toward others.
– Wilfred Peterson
I don't like myself, I'm crazy about myself.
– May West
I've tried to become someone else for a while, only to discover that he, too, was me.
– Stephen Dunn
Stand up for who you are. Respect your Self and ignite the divine sparks in you. Access your powers. Choose your rights and work together with others to bring blessings into the lives.
– Amit Ray
The sky is not my limit. I am.
– T.F. Hodge
Don't forget to love yourself.
– Soren Kierkegaard
Faith in oneself is the best and safest course.
– Michelangelo
I am somebody. I am me. I like being me. And I need nobody to make me somebody.
– Louis L'Amour
The ultimate mystery is one's own self.
– Sammy Davis
Inspirational Self Quotes and Sayings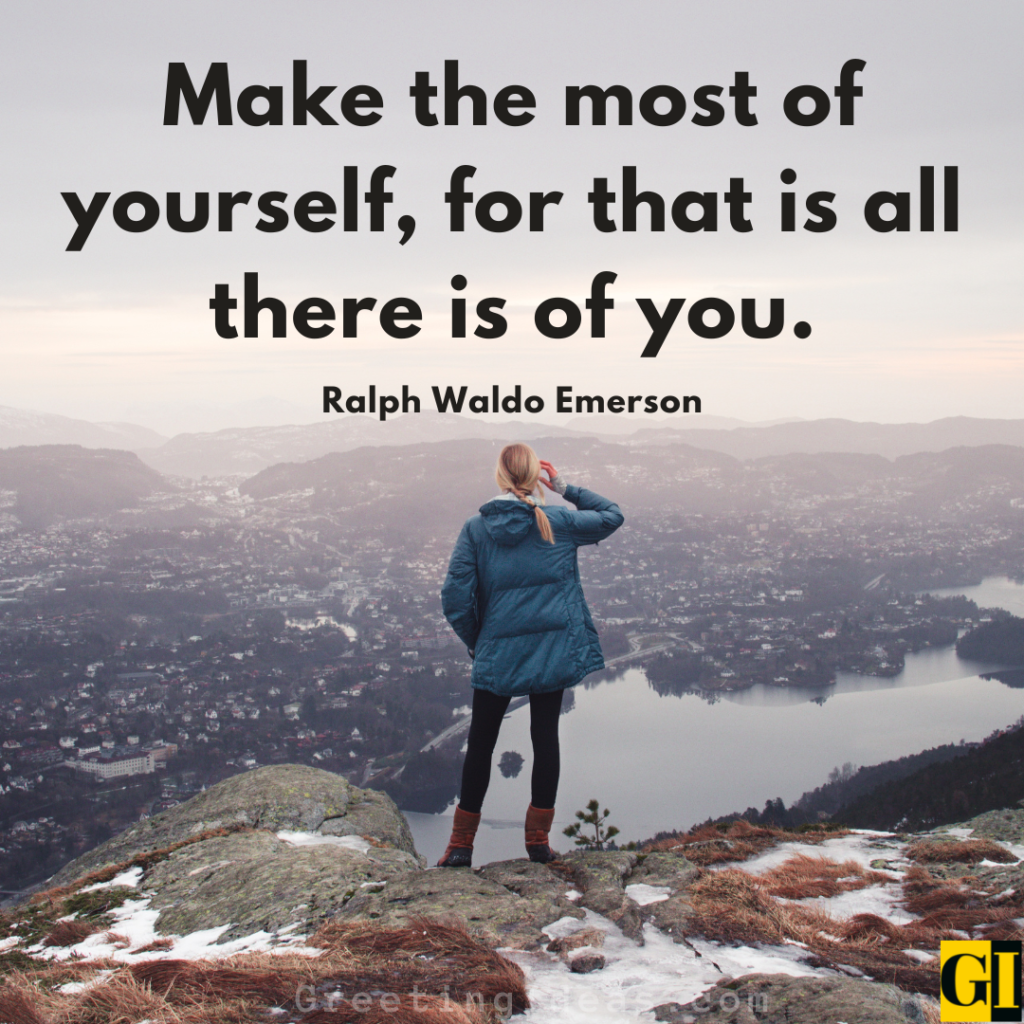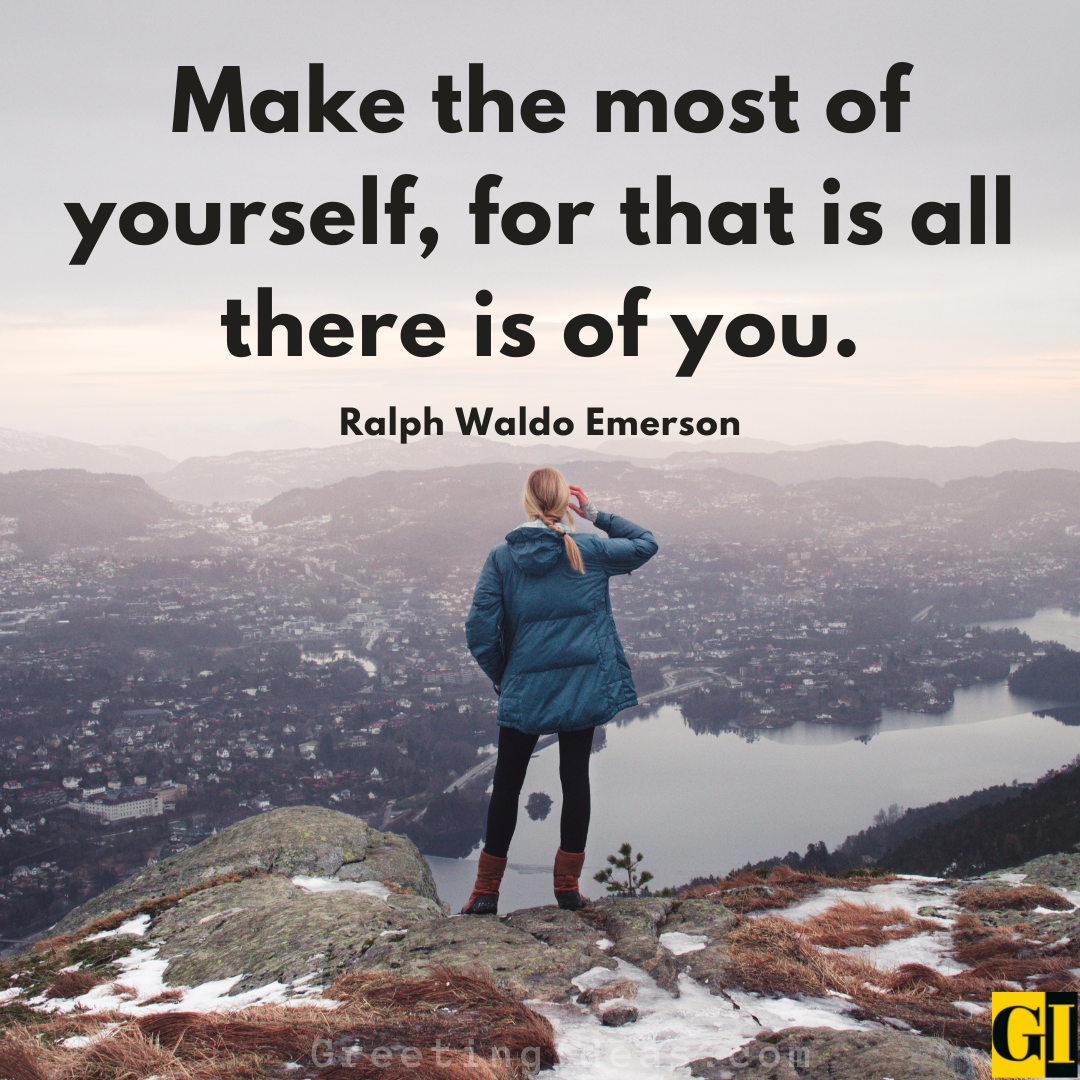 Also Read: 100 Self Empowerment Quotes and Sayings For Powerful Living
Be yourself–not your idea of what you think somebody else's idea of yourself should be.
– Henry David Thoreau
We have to dare to be ourselves, however frightening or strange that self may prove to be.
– May Sarton
Choose your self-presentations carefully, for what starts out as a mask may become your face.
– Erving Goffman
To realise the Self is to be still.
– Ramana Maharshi
Never be afraid to laugh at yourself, after all, you could be missing out on the joke of the century.
– Dame Edna Everage
You have the freedom to be yourself, your true self, here and now, and nothing can stand in your way.
– Richard Bach
Don't be perfect. Be you. Don't be what you think they want you to be. Be what you know you are. Don't look outside yourself for anything. It's all within.
– Jackson Kiddard
The self is only that which it is in the process of becoming.
– Kirkegaard
The self is not something ready-made, but something in continuous formation through choice of action.
– John Dewey
Don't compare yourself to others, but be inspired by them.
– Leo Babauta
Happiness In Your Self Quotes and Meanings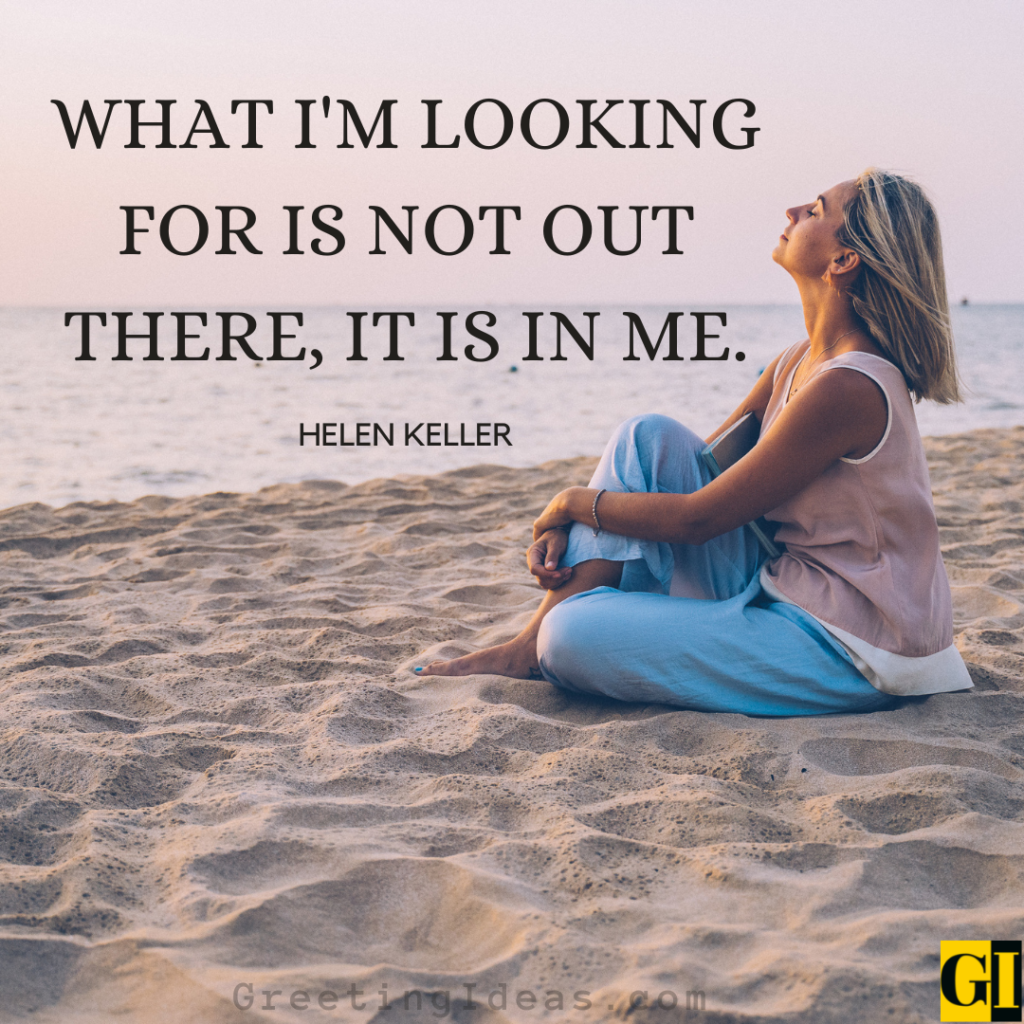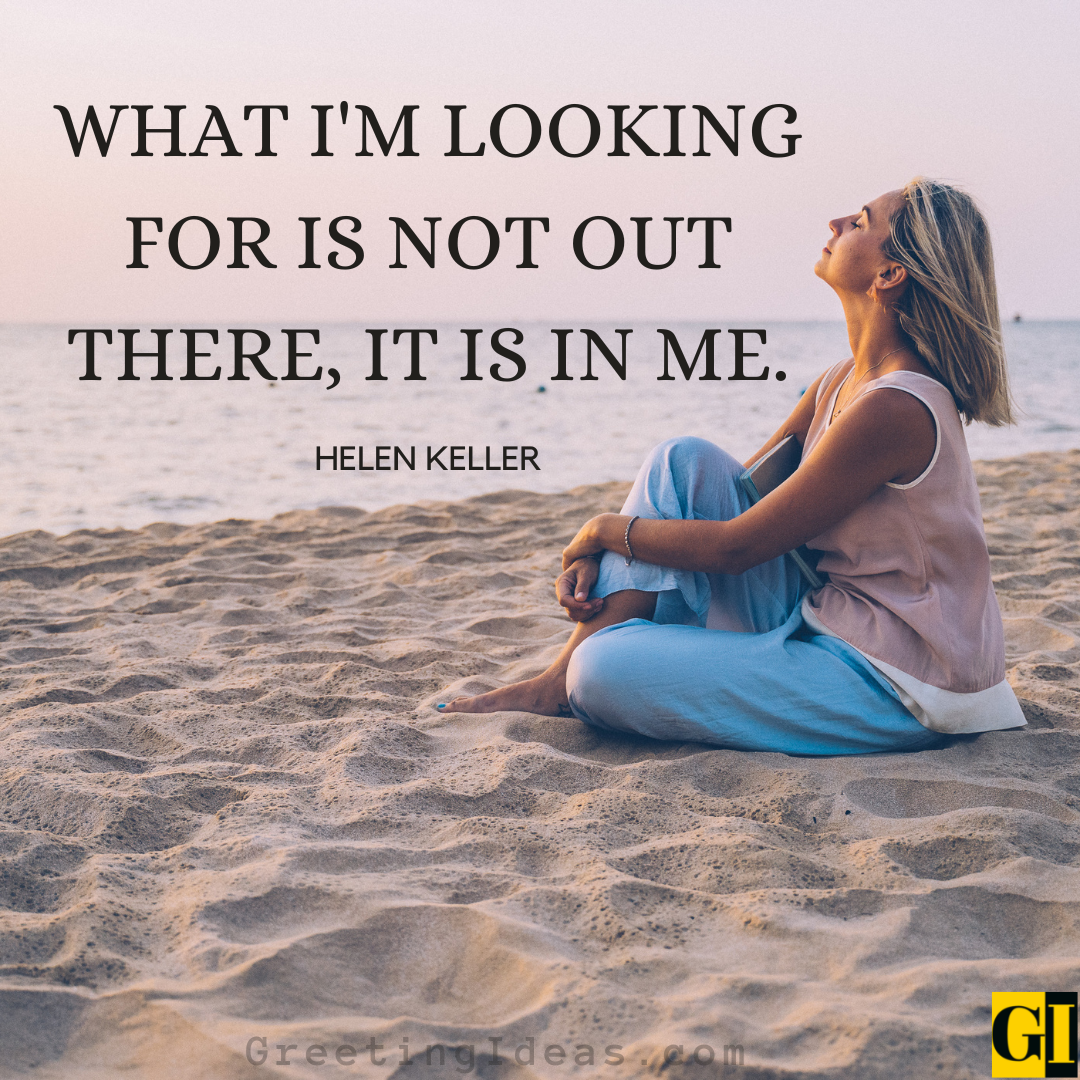 Also Read: 50 Best Self Improvement Quotes and Sayings to Live Freely
The authentic self is the soul made visible.
– Sarah Ban Breathnach
Your level of belief in yourself, will inevitably manifest itself, in whatever you do.
– Les Brown
The greatest gift you can give yourself is a little bit of your own attention.
– Anthony J. D'Angelo
When I accept myself. I am freed from the burden of needing you to accept me.
– Steve Maraboli
You go against yourself when you judge or blame yourself for anything.
– Don Miguel Ruiz
The only person who can pull me down is myself, and I'm not going to let myself pull me down anymore.
– C. JoyBell C.
Love yourself first and everything else falls into line. You really have to love yourself to get anything done in this world.
– Lucille Ball
If only you could sense how important you are to the lives of those you meet; how important you can be to people you may never even dream of. There is something of yourself that you leave at every meeting with another person.
– Fred Rogers
Meaningful Note To Self Quotes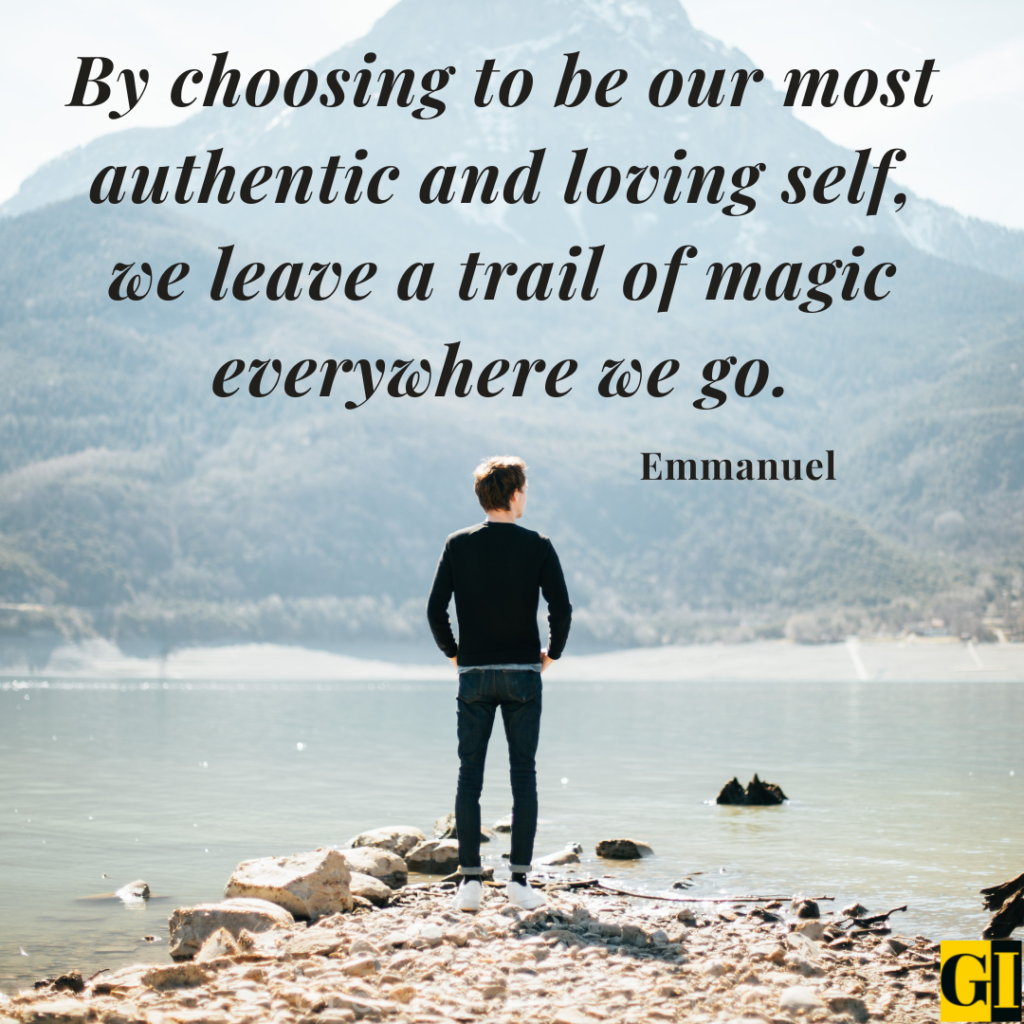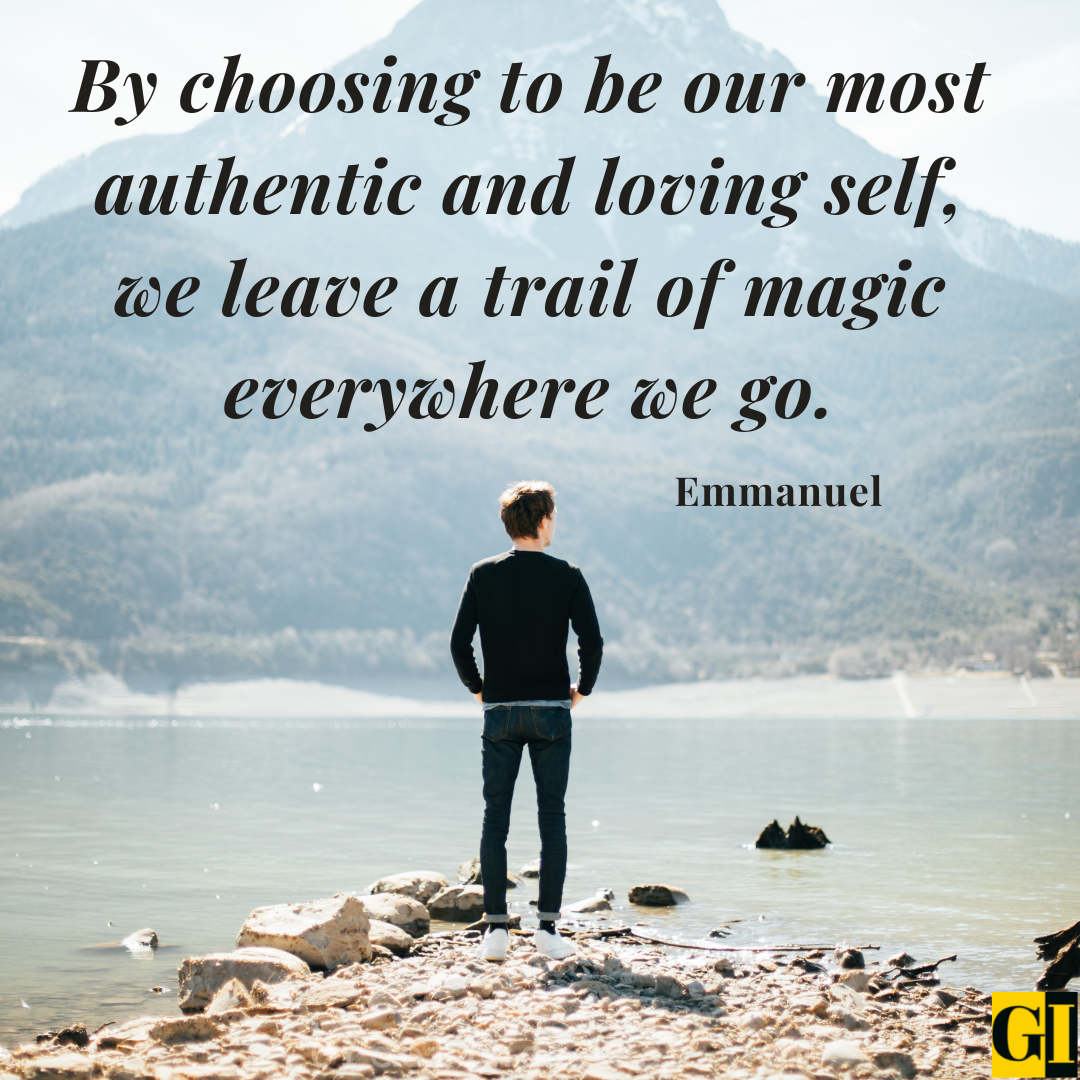 Also Read: 50 Deep Spiritual Quotes and Sayings for Peace and Calmness
What lies behind us and what lies before us are tiny matters compared to what lies within us.
– Ralph Waldo Emerson
Self-care is never a selfish act-it is simply good stewardship of the only gift I have, the gift I was put on earth to offer to others.
– Parker Palmer
To love oneself is the beginning of a life-long romance.
– Oscar Wilde
Because one believes in oneself, one doesn't try to convince others. Because one is content with oneself, one doesn't need others' approval. Because one accepts oneself, the whole world accepts him or her.
– Lao Tzu
Resolve to be thyself: and know, that he who finds himself, loses his misery.
– Matthew Arnold
Love yourself unconditionally, just as you love those closest to you despite their faults.
– Les Brown
The more you like yourself, the less you are like anyone else, which makes you unique.
– Walt Disney
Uplifting Self Quotes and Sayings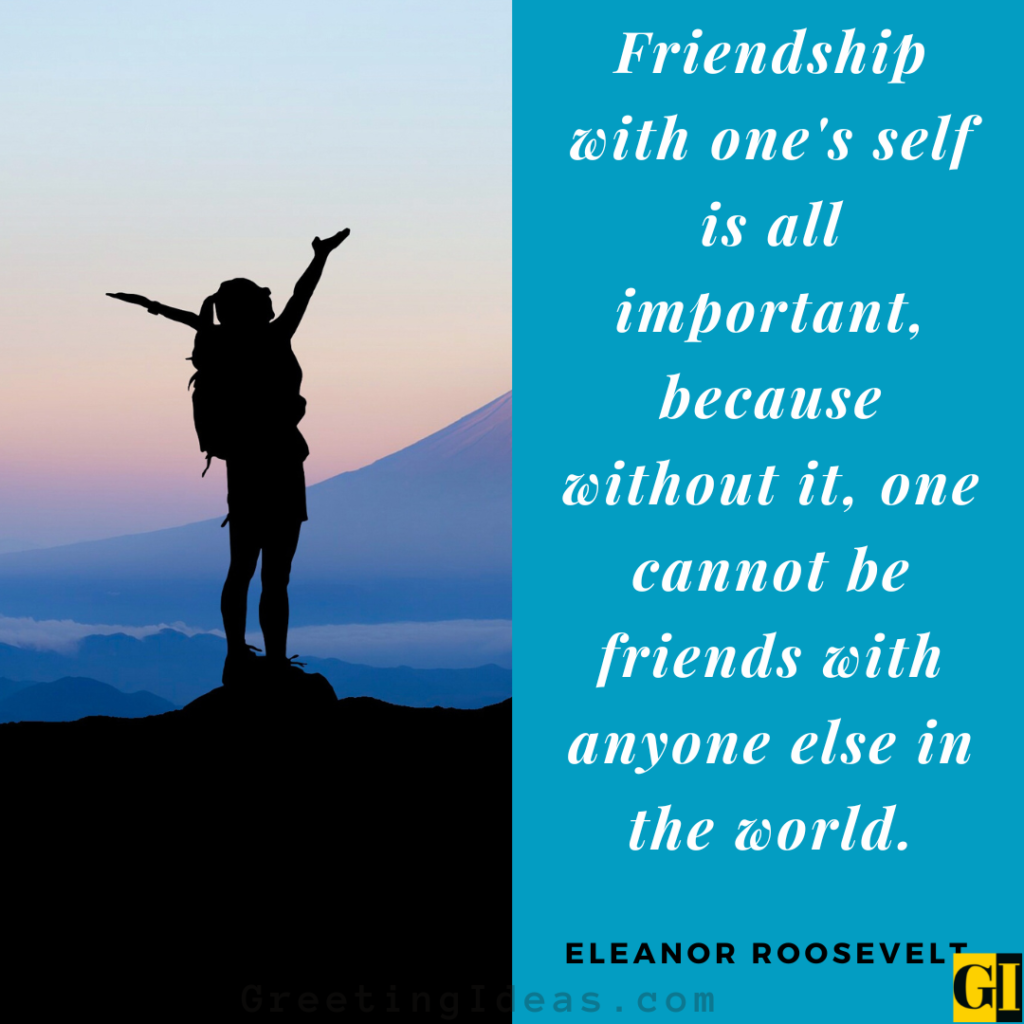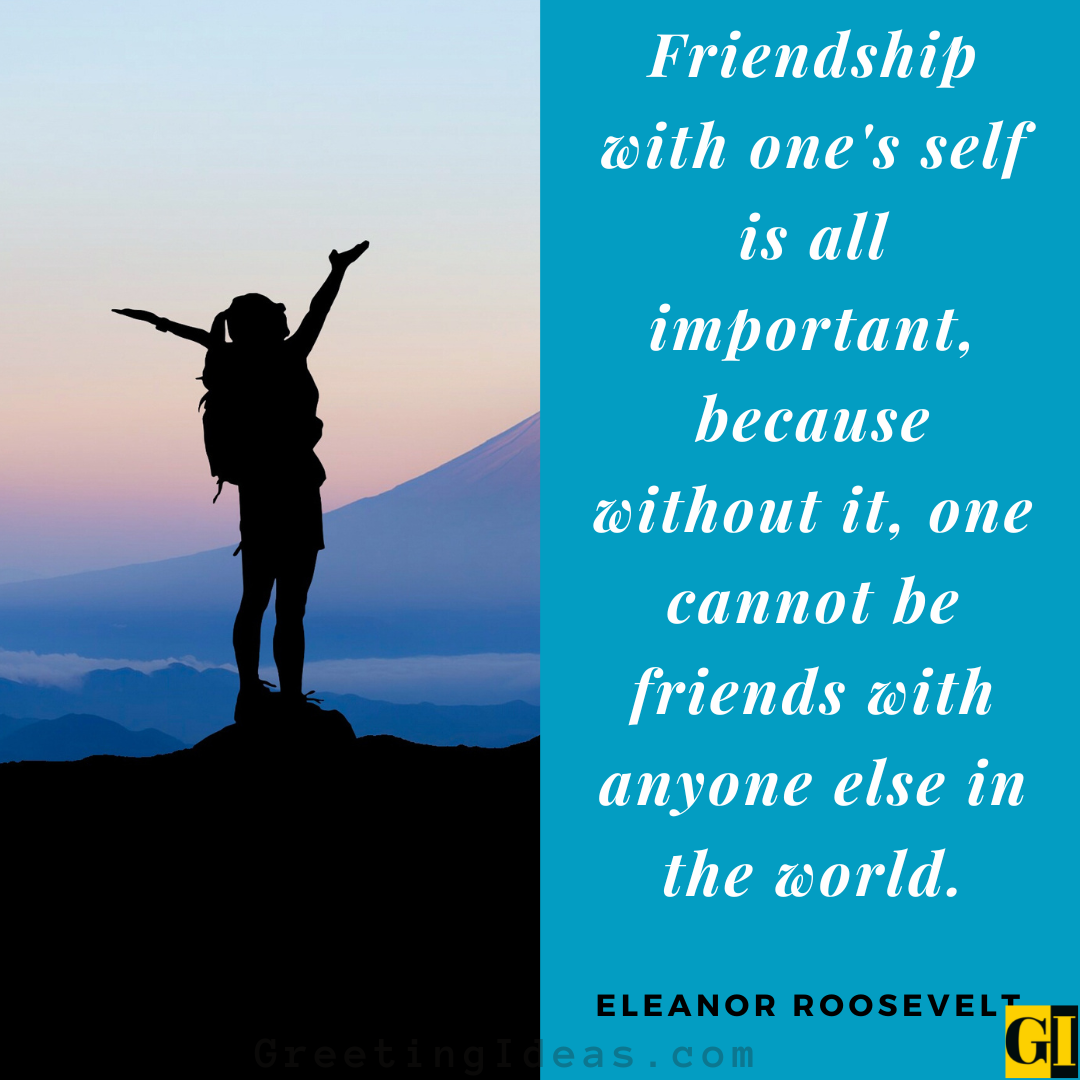 Also Read: 50 Emotional Stability Quotes and Sayings for Mental Peace
We hope you found our famous self quotes collection uplifting.
Please share it with your family, friends, and social circles.
Sharing is Caring!