FTC disclaimer. This post contains affiliate links, and I will be compensated if you purchase through one of my links.
Let our best mental distress quotes and sayings from renowned authors help us escape mental despair and live life freely and relaxedly.
We all go through emotional and financial distress in our lives, and it's not a great place to be when life's uncertainties treat us harshly.
How can I be free of distress quotes?
German philosopher Arthur Schopenhauer powerfully quotes,' There is only one inborn error, and that is the notion that we exist in order to be happy.'
The want of happiness through desires is the sole reason for all our mental agony. Do not exist to be happy but peaceful, relaxed, loving, carefree, and kind.
If you can self-observe deeply, you can understand that happiness always comes before an episode of sadness.
The deeper the inner sadness, the more the wish for happiness through a desire that promises to eradicate inner hollowness.
The deeper the inner sadness, the more the need for happiness. And the need is tried through a desire that promises to eradicate inner hollowness.
But the inner hollowness never gets fulfilled with temporary and short-lived happiness.
Then everybody ends up in distress again.  Because we are not ready to question the assumption of how being happy and living a pleasure-centric consumerism lifestyle ultimately leads to depressed lives.
Drop the central idea of living a life based solely on happiness; the effect of sadness will lose its charm.
Neither happiness nor sadness but living a peaceful life with a constant understanding of my mental health should be the core purpose of living.
Now, a different way of living in mental lightness becomes a possibility.
We hope our curated collection of distress quotes helps you live a tension-free life.
Best Distress Quotes and Sayings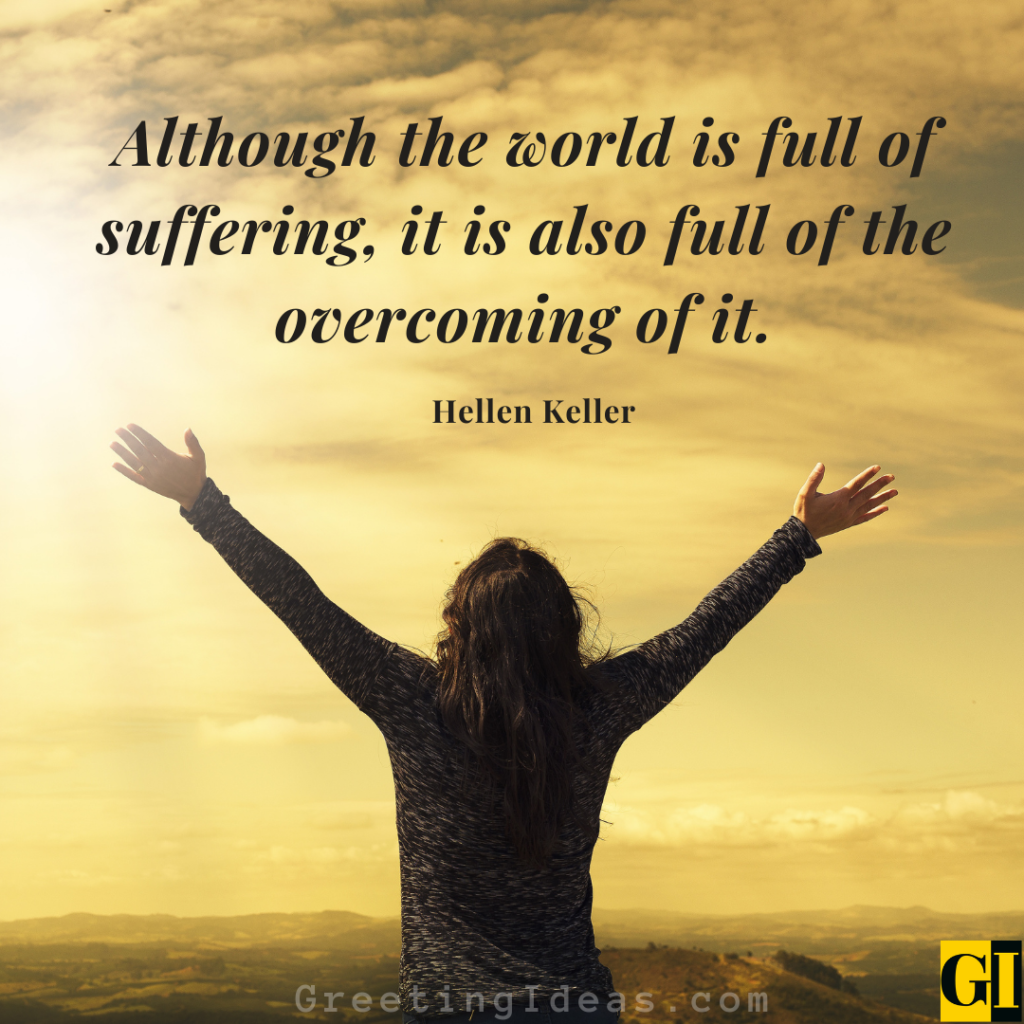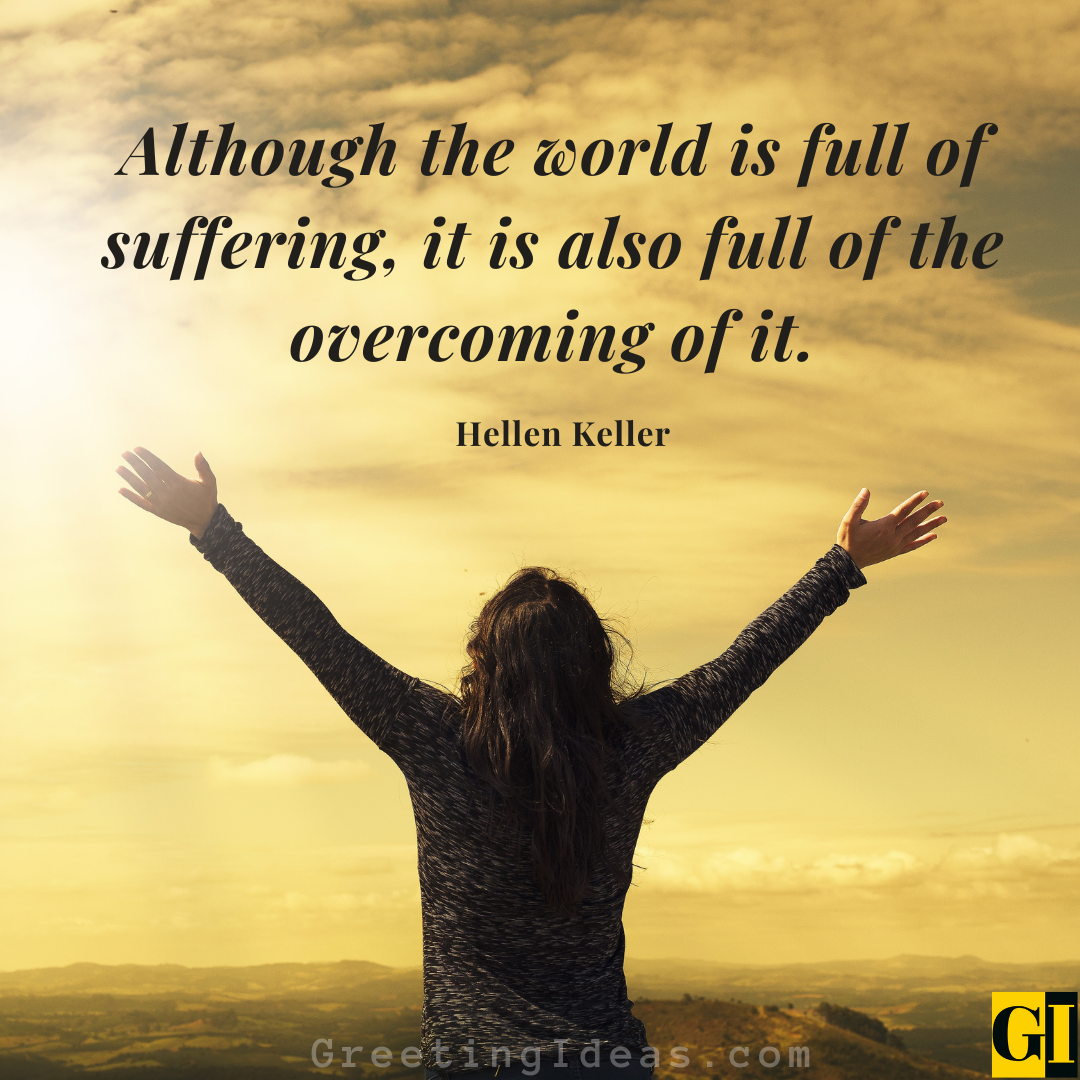 Also Read: 25 Best Why Quotes and Sayings to Better Understand Life
Out of suffering have emerged the strongest souls; the most massive characters are seared with scars.
– Kahlil Gibran
The real man smiles in trouble, gathers strength from distress, and grows brave by reflection.
– Thomas Paine
Suffering becomes beautiful when anyone bears great calamities with cheerfulness, not through insensibility but through greatness of mind.
– Aristotle
People have a hard time letting go of their suffering. Out of a fear of the unknown, they prefer suffering that is familiar.
– Thich Nhat Hanh
It is by suffering that human beings become angels.
– Victor Hugo
In times of distress strengthen your heart.
– Samuel Ibn Naghrillah
If you are distressed by anything external, the pain is not due to the thing itself, but to your estimate of it; and this you have the power to revoke at any moment.
– Marcus Aelius Aurelius
Let your heart feel for the afflictions and distress of everyone, and let your hand give in proportion to your purse.
– George Washington
You pray in your distress and in your need; would you might also pray in the fullness of your joy and in your days of abundance.
– Khalil Gibran
The world is quickly bored by the recital of misfortune, and willing avoids the sight of distress.
– W. Somerset Maugham
Let him who expects one class of society to prosper in the highest degree, while the other is in distress, try whether one side; of the face can smile while the other is pinched.
– Thomas Fuller
Emotional Distress Quotes and Sayings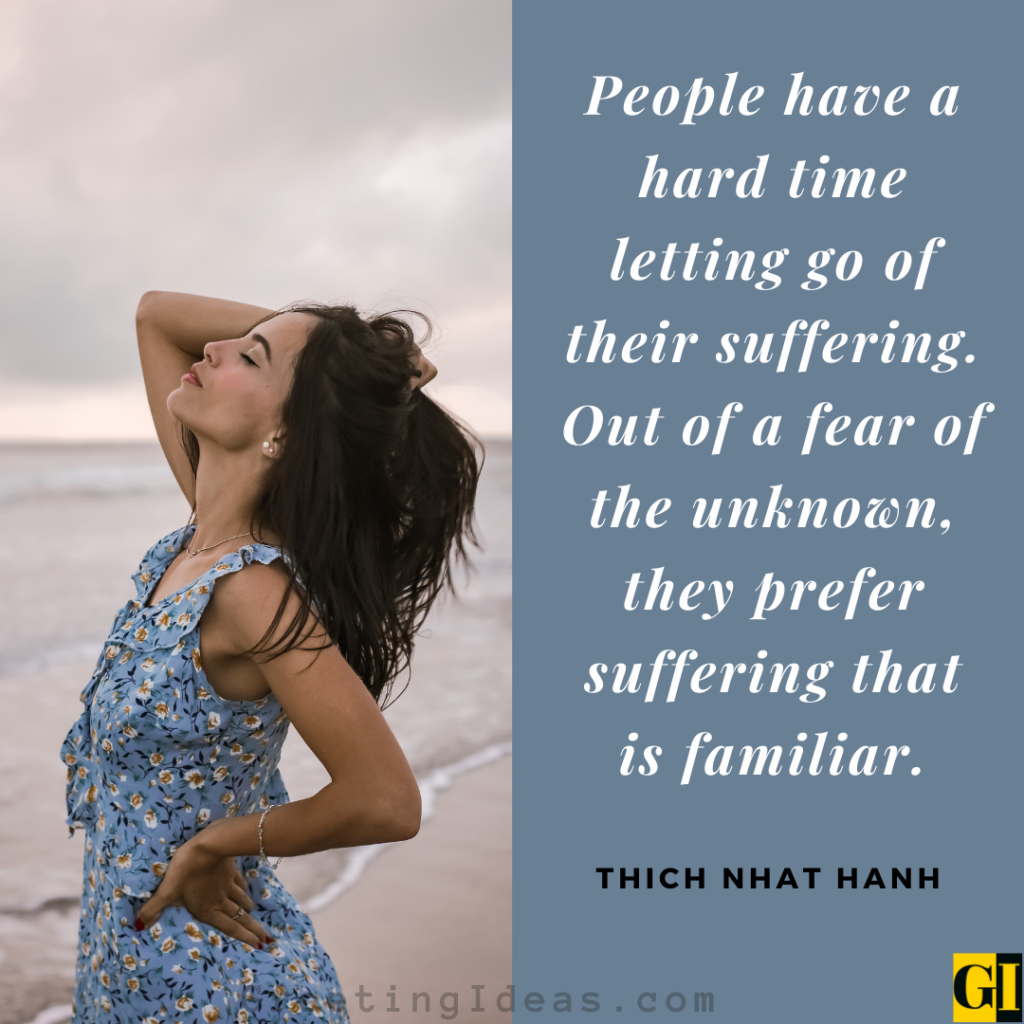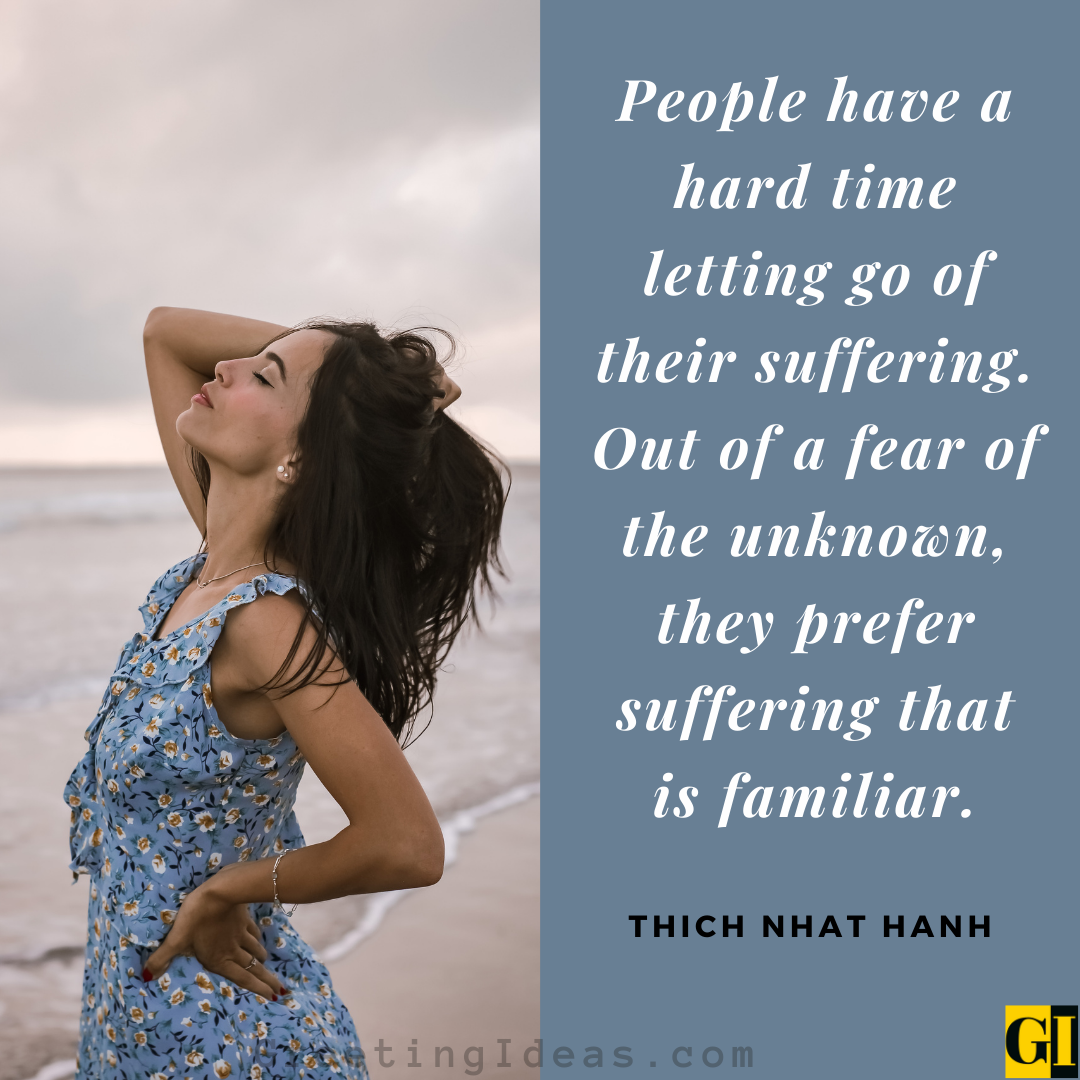 Also Read: 90 Holistic Wellness Quotes and Sayings for Mental Health
To pity distress is but human; to relieve it is Godlike.
– Horace Mann
If we want to make a statement about a man's nature on the basis of his physiognomy, we must take everything into account; it is in his distress that a man is tested, for then his nature is revealed.
– Paracelsus
Without realizing it, the individual composes his life according to the laws of beauty even in times of greatest distress.
– Milan Kundera
The more you practice tolerating uncomfortable emotions, the more confident you'll become in your ability to tolerate the distress that may be necessary to reach your full potential.
– Amy Morin
Today continuing poverty and distress are a deeper and more important cause of international tensions, of the conditions that can produce war, than previously.
– Lester B. Pearson
People in distress behave in a stressful way. They aren't all sweetness and light. They don't behave well when they are unhappy. That's just what observed.
– Penelope Wilton
Recognizing chronic sadness may encourage someone to reach out to a friend, family member, or counselor rather than concealing the distress.
– Mary Pilon
Suffering by nature or chance never seems so painful as suffering inflicted on us by the arbitrary will of another.
– Arthur Schopenhauer
If there is a meaning in life at all, then there must be a meaning in suffering. Suffering is an ineradicable part of life, even as fate and death. Without suffering and death, human life cannot be complete.
– Viktor E. Frankl
Tell your heart that the fear of suffering is worse than the suffering itself. And no heart has ever suffered when it goes in search of its dream.
– Paulo Coelho
Waiting is painful. Forgetting is painful. But not knowing which to do is the worse kind of suffering.
– Paul Coelho
Mental Distress Quotes and Sayings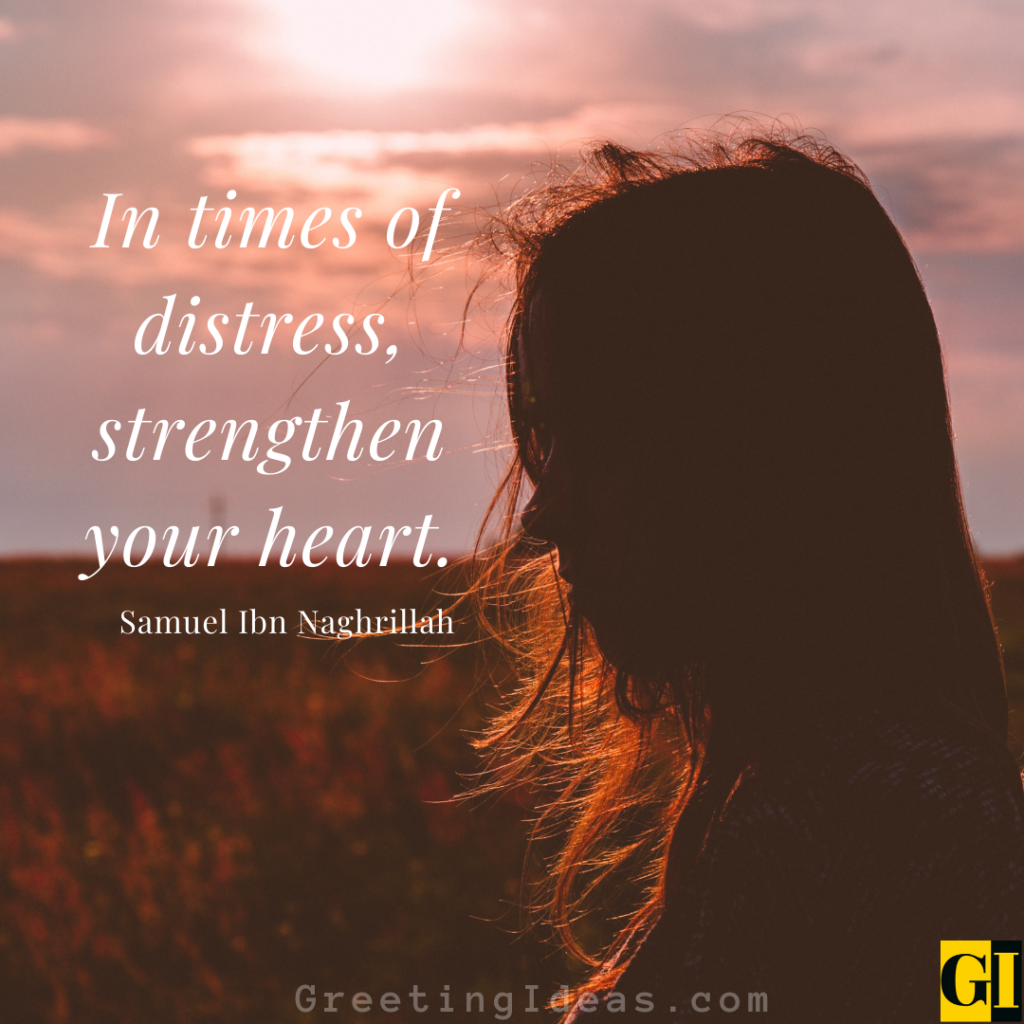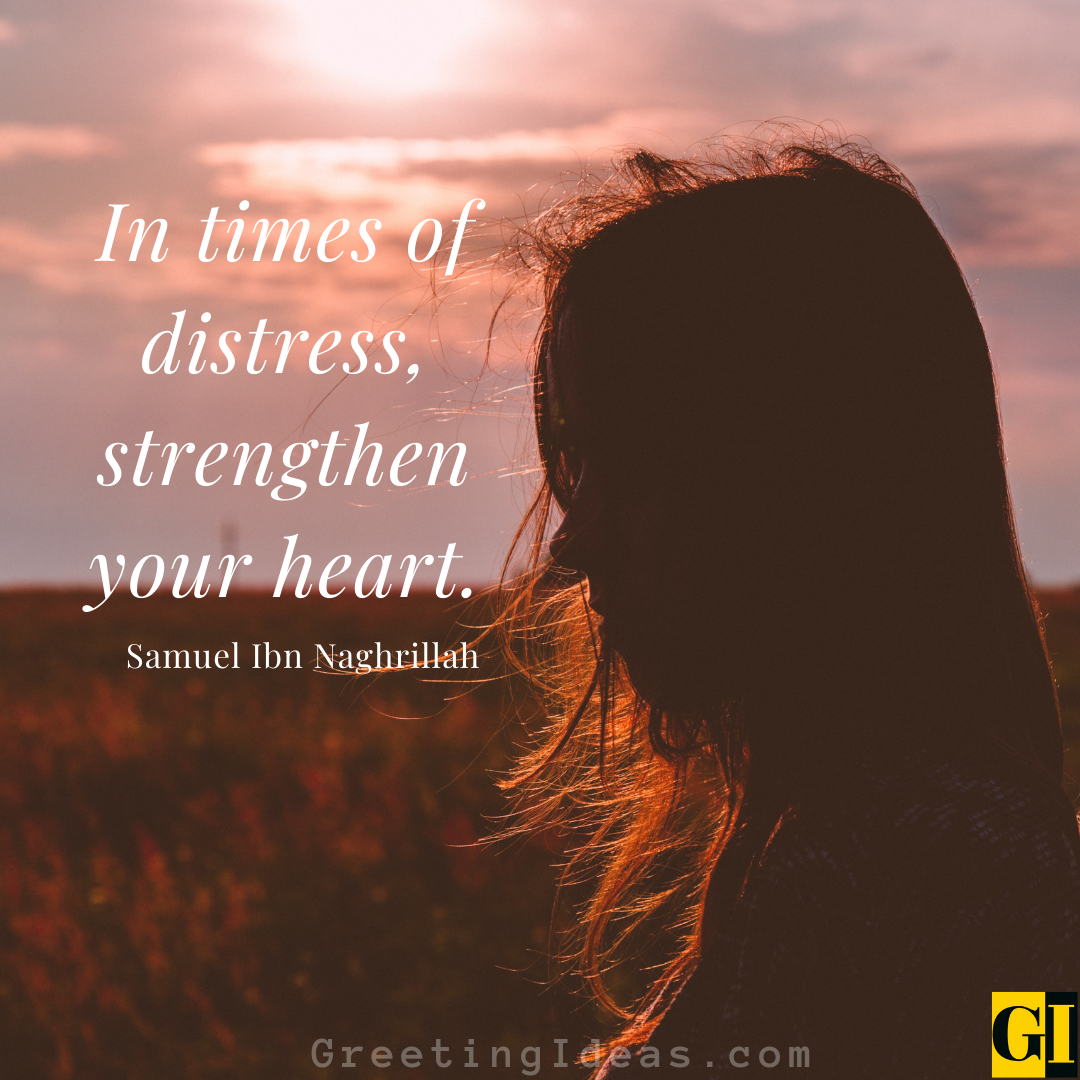 Also Read: 35 Best Don't Be Worried Quotes and Sayings to be Stronger
Although the world is full of suffering, it is also full of the overcoming of it.
– Hellen Keller
People in distress never think that you feel enough.
– Samuel Johnson
Much dearer be the things which come through hard distress.
– Herbert Spencer
When you see a man in distress, recognize him as a fellow man.
– Seneca The Younger
When people fall in deep distress, their native sense departs.
– Sophocles
It is not our failures that distress us so much as our idiocies.
– Anna Robertson Brown Lindsay
Distress is virtue's opportunity: we only live to teach us how to die.
– Thomas Southerne
Distress: A disease incurred by exposure to the prosperity of a friend.
– Ambrose Bierce
By adversity are wrought the greatest works of admiration, and all the fair examples of renown, out of distress and misery are grown.
– Samuel Daniel
Inflicting emotional distress has typically been treated as a civil action. How 'substantial' does the distress have to be for it to turn criminal?
– Nancy Gibbs
Life Distress Quotes and Sayings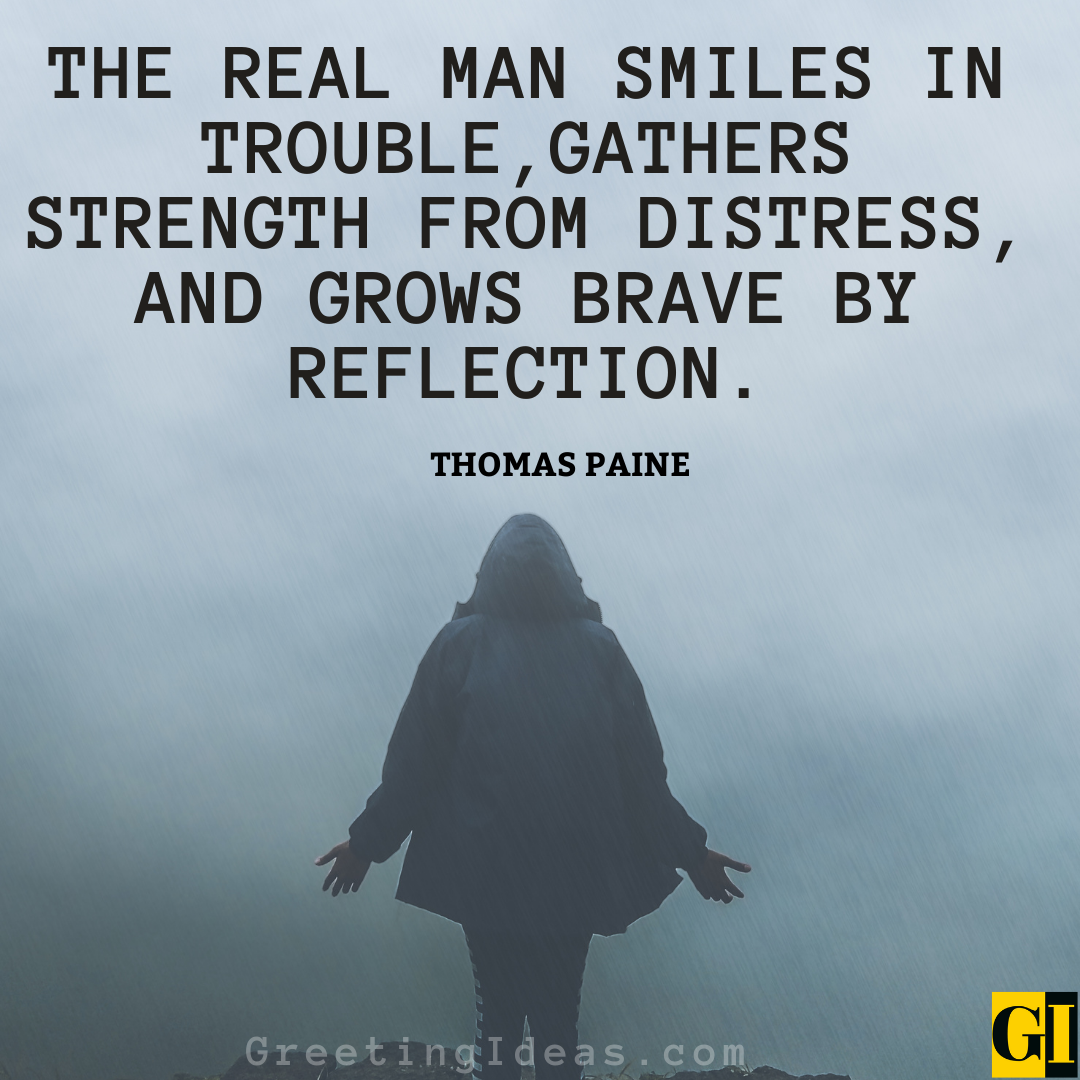 Also Read: 35 Inspiring Will Quotes and Sayings on Human Spirit
We hope you found our famous distress quotes collection helpful.
Share it with your loved ones and in social circles too.
Sharing is Caring!