FTC disclaimer. This post contains affiliate links, and I will be compensated if you purchase through one of my links.
Keep reading our enriching and thought-provoking wanting love quotes and sayings to have meaningful and deeper relationships in life.
Ovid states a powerful truth in finding genuine love. He quotes, 'If you want to be loved, be lovable.'
That's the closest of what could be the expression of love.
Beware how romcoms, mainstream media, and non-fiction classics falsely depict attraction as love.
That's why if we come out of the fantasy world and look at reality sharply, we find people suffer badly in relationships.
We romanticize and fantasize about the idea of love and its exciting expressions and remain deeply ignorant of what love truly is in real life.
The socially borrowed ideas of love make people break each other's heads with emotional expectations and become a reason for others' mental prisons.
Then people wonder why I am so unlucky in getting true love.
Nobody suffers as deeply as a person suffers in wrong relationships.
Until we come out of the flawed concepts of love, despite hopping from one relationship to another, our desperate want of love will never be quenched.
Best Wanting Love Quotes and Sayings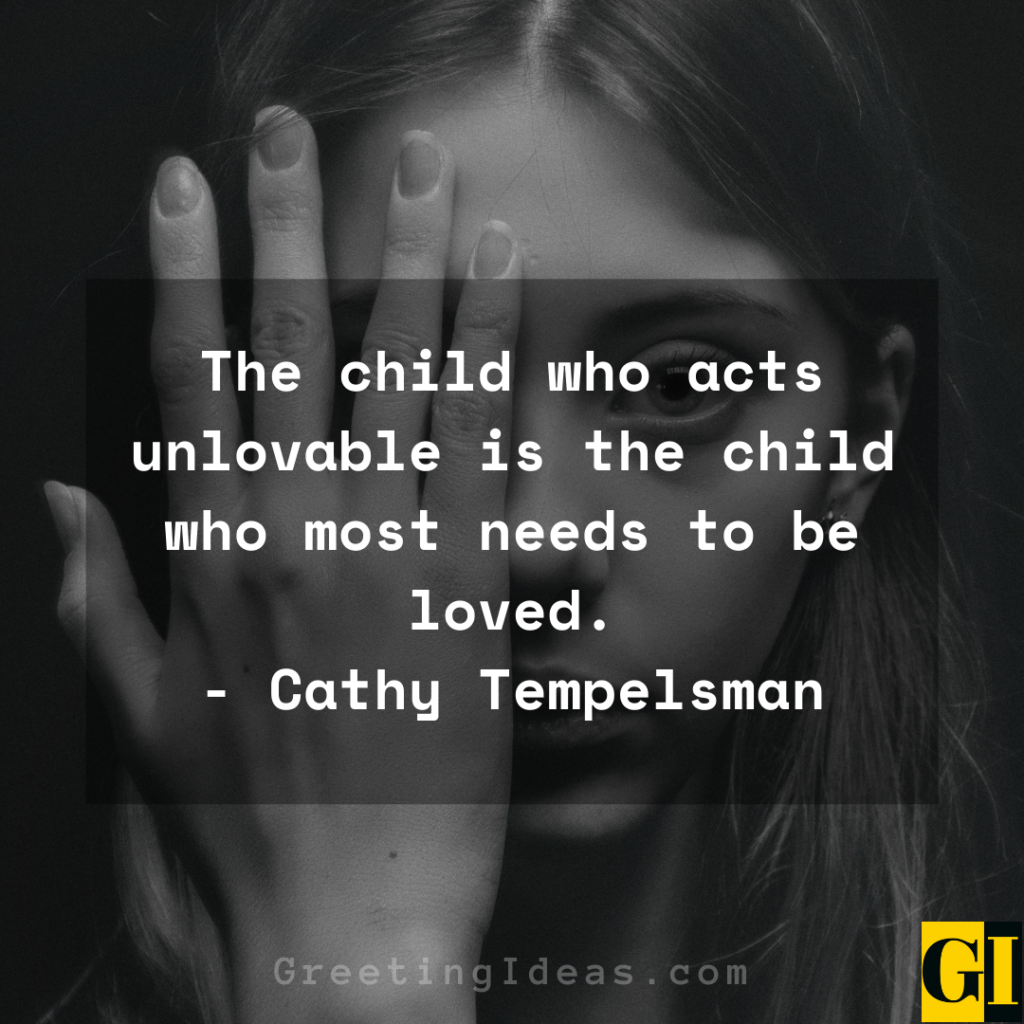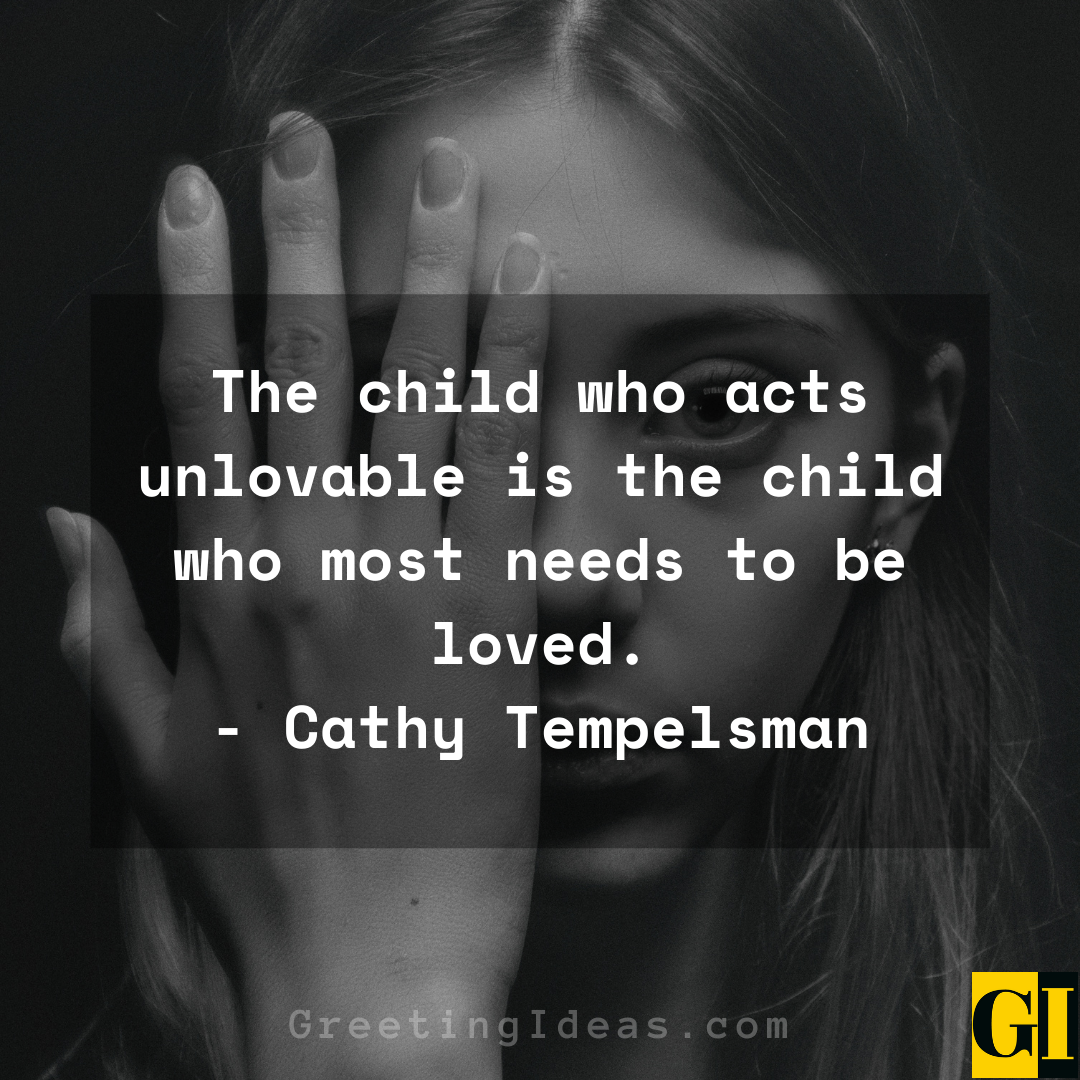 Also Read: 25 Sad One-Sided Relationship Quotes and Sayings
Stop looking for love and start showing it.
– Paul Pearsall
We're all looking for love, in our confusion, until we find our way back to the realization that love is what we already are.
– Byron Katie
Don't look for Love, look for the one looking for Love.
– Rumi
There are more people who wish to be loved than there are who are willing to love.
– Nicolas Chamfort
All my life, my heart has yearned for a thing I cannot name.
– Andre Breton
If you want to be loved, be lovable.
– Ovid
If you wished to be loved, love.
– Lucius Seneca
We are all unconsciously in search of love. Whenever we feel its presence in our environment, we can't help but be drawn to it. There is no more compelling energy in the world.
– Sonia Choquette
The quest for Love changes us. There is no seeker among those who search for Love who has not matured on the way. The moment you start looking for Love, you start to change within and without.
– Elif Shafak
Search for love, for it is the most important ingredient of life. Without it, you life will echo emptiness. With it, your life will vibrate with warmth and meaning. Even during any hardship, love will shine through.
– Nikita Koloff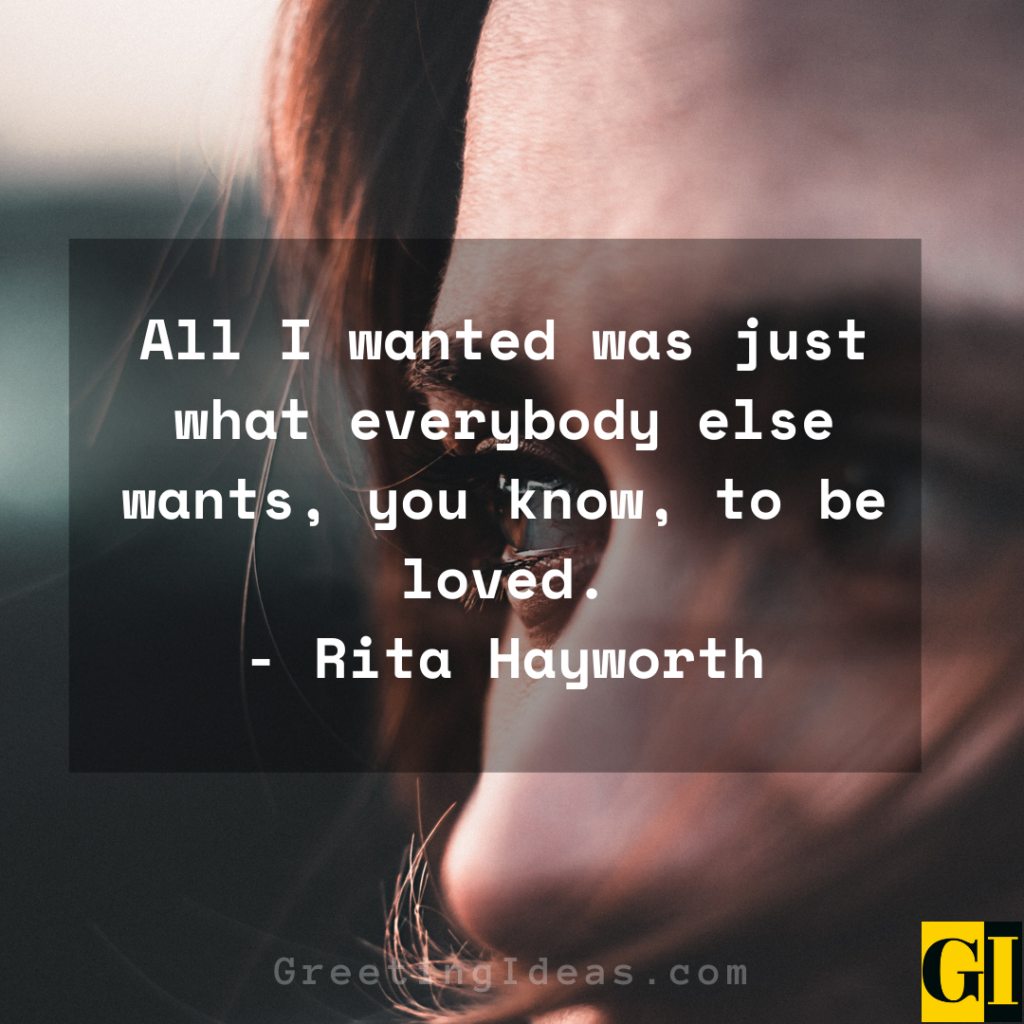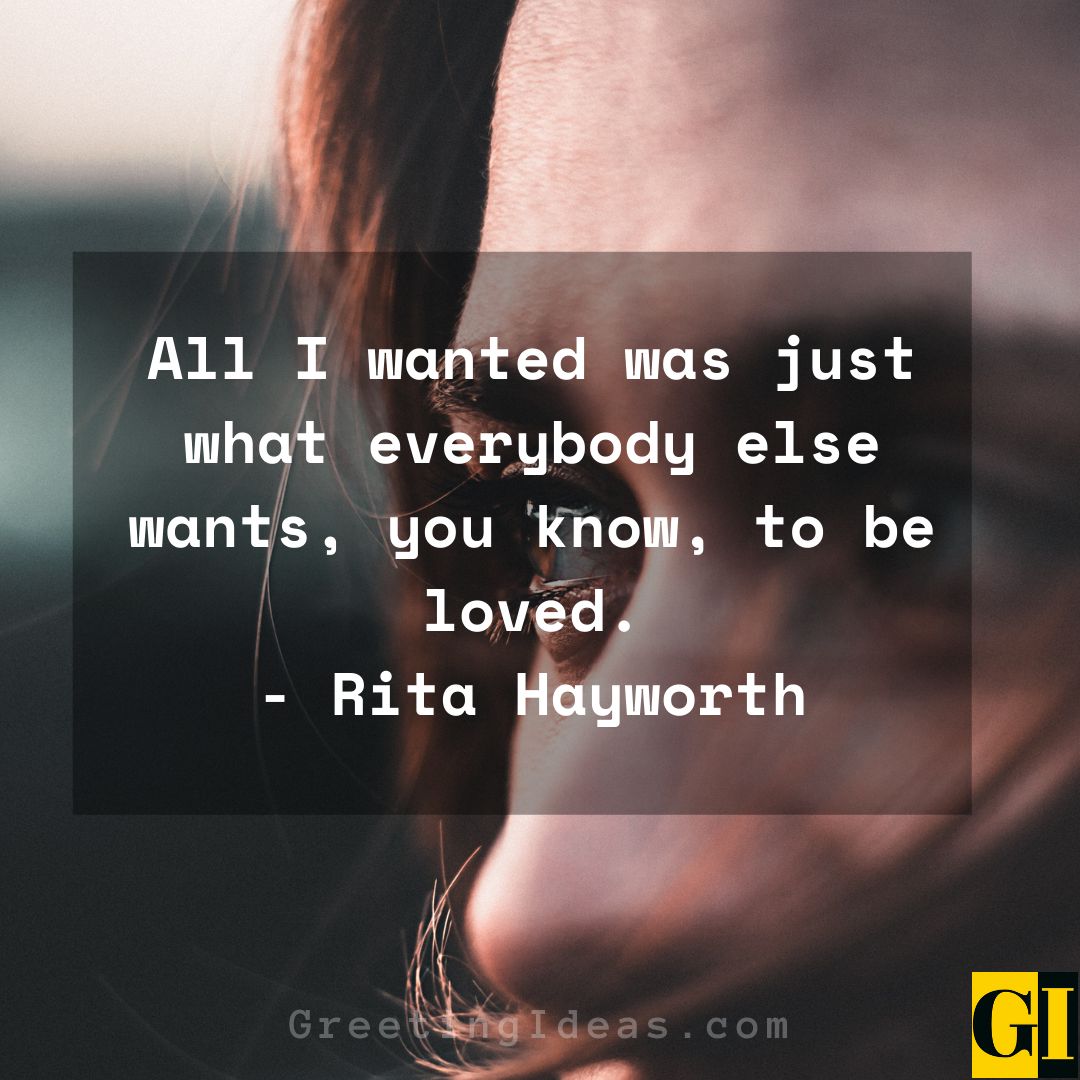 Also Read: 50 Sad and Painful One-Sided Love Quotes and Sayings
Seeking love keeps you from the awareness that you already have it that you are it.
– Byron Katie
Those that go searching for love, only manifest their own loveless ness. And the loveless never find love, only the loving find love. And they never have to seek for it.
– D. H. Lawrence
You don't want to love – your eternal and abnormal craving is to be loved. You aren't positive, you're negative. You absorb, absorb, as if you must fill yourself up with love, because you've got a shortage somewhere.
– David Herbert Lawrence
The demand to be loved is the greatest of all arrogant presumptions.
– Friedrich Nietzsche
I like not only to be loved, but also to be told I am loved.
– George Eliot
All I wanted was just what everybody else wants, you know, to be loved.
– Rita Hayworth
People think I'm strong as hard as I look. But I've a very sensitive side and need to be loved by everyone.
– Brigitte Nielsen
The child who acts unlovable is the child who most needs to be loved.
– Cathy Rindner Tempelsman
You don't have to go looking for love when it's where you come from.
– Werner Erhard
Hope for love, pray for love, wish for love, dream for love but don't put your life on hold waiting for love.
– Mandy Hale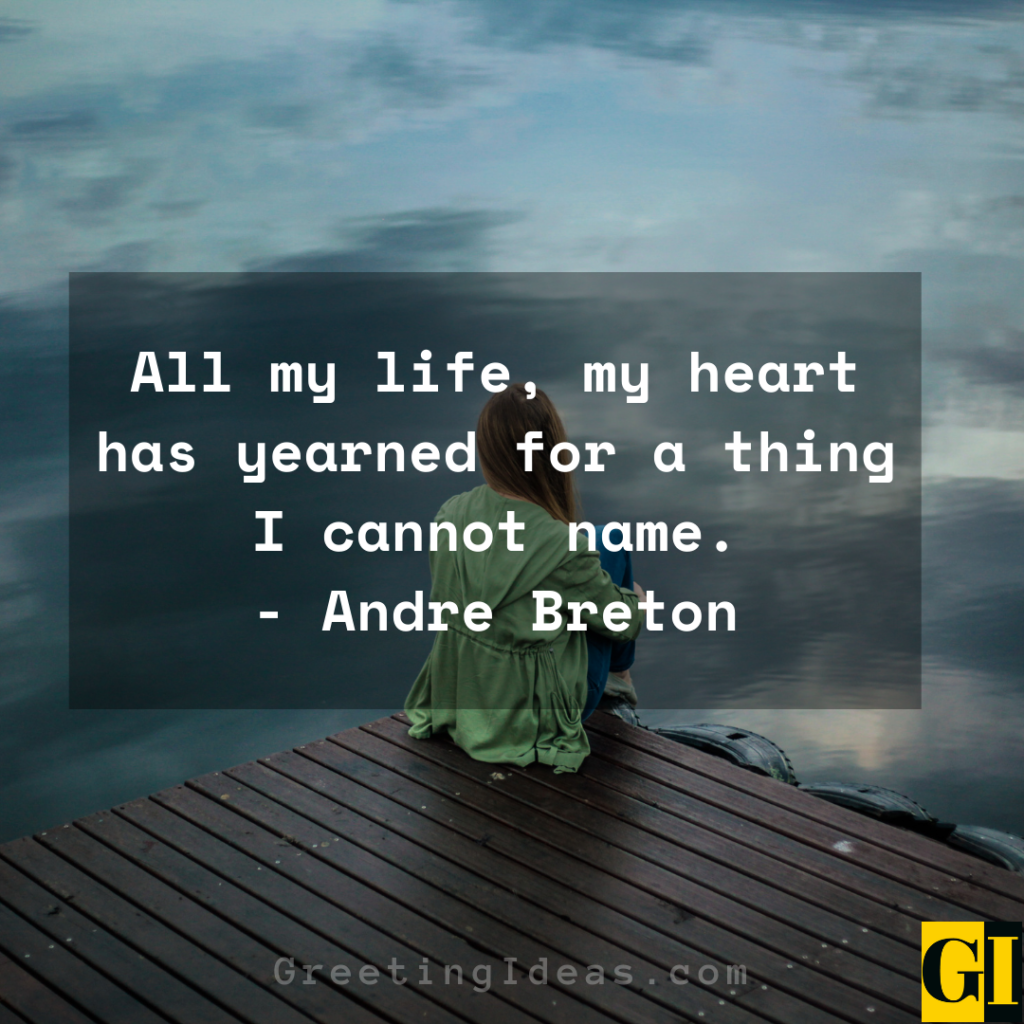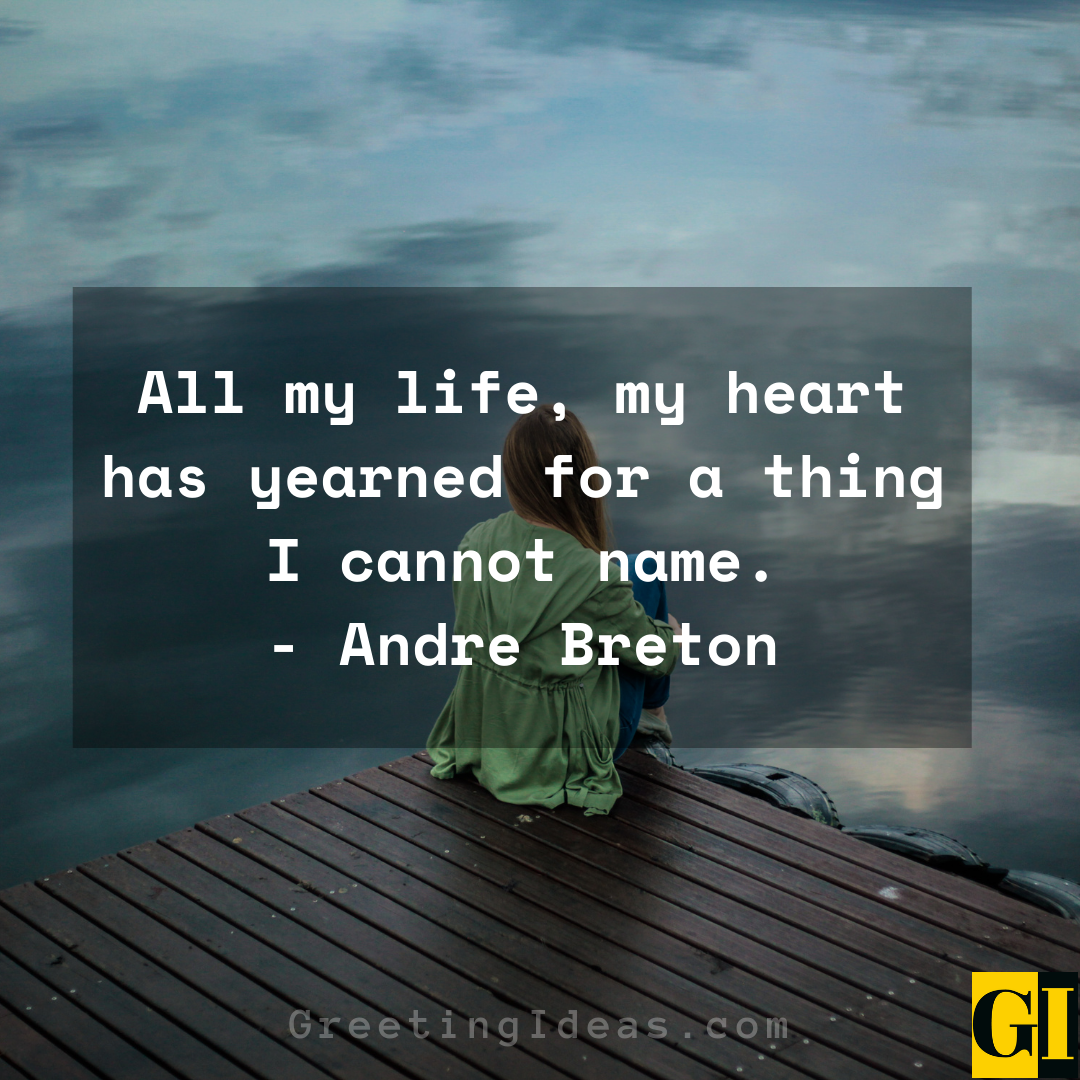 Also Read: 50 Famous and Sad Unrequited Love Quotes and Sayings
I was seeking a real love, a real deal, and I have been seeking it for a lot of years. And in that seeking, I found that God's love is real.
– Dyan Cannon
The times may have changed, but the people are still the same. We're still looking for love, and that will always be our struggle as human beings.
– Halle Berry
All my boyhood, all I ever wanted was to be loved.
– Norman Wisdom
I just sought a way to be someone I wasn't. To be loved.
– Mark David Chapman
The only way to be loved is to be and to appear lovely; to possess and display kindness, benevolence, tenderness; to be free from selfishness and to be alive to the welfare of others.
– John Jay
I'll never stop dreaming that one day we can be a real family, together, all of us laughing and talking, loving and understanding, not looking at the past but only to the future.
– LaToya Jackson
If one is desperate for love, I suggest looking at one's friends and family and see if love is all around. If not, get a new set of friends, a new family.
– Jasmine Guy
Be an earth angel, and look for love behind the actions of everyone you meet today. Whenever you look for love, you will always find it.
– Doreen Virtue
Perhaps she was just looking for love in the wrong places. In all the safe places. What if love was not safe at all?
– Mary Balogh
Everybody's looking for love, and you want to love somebody and be loved in return.
– Jill Scott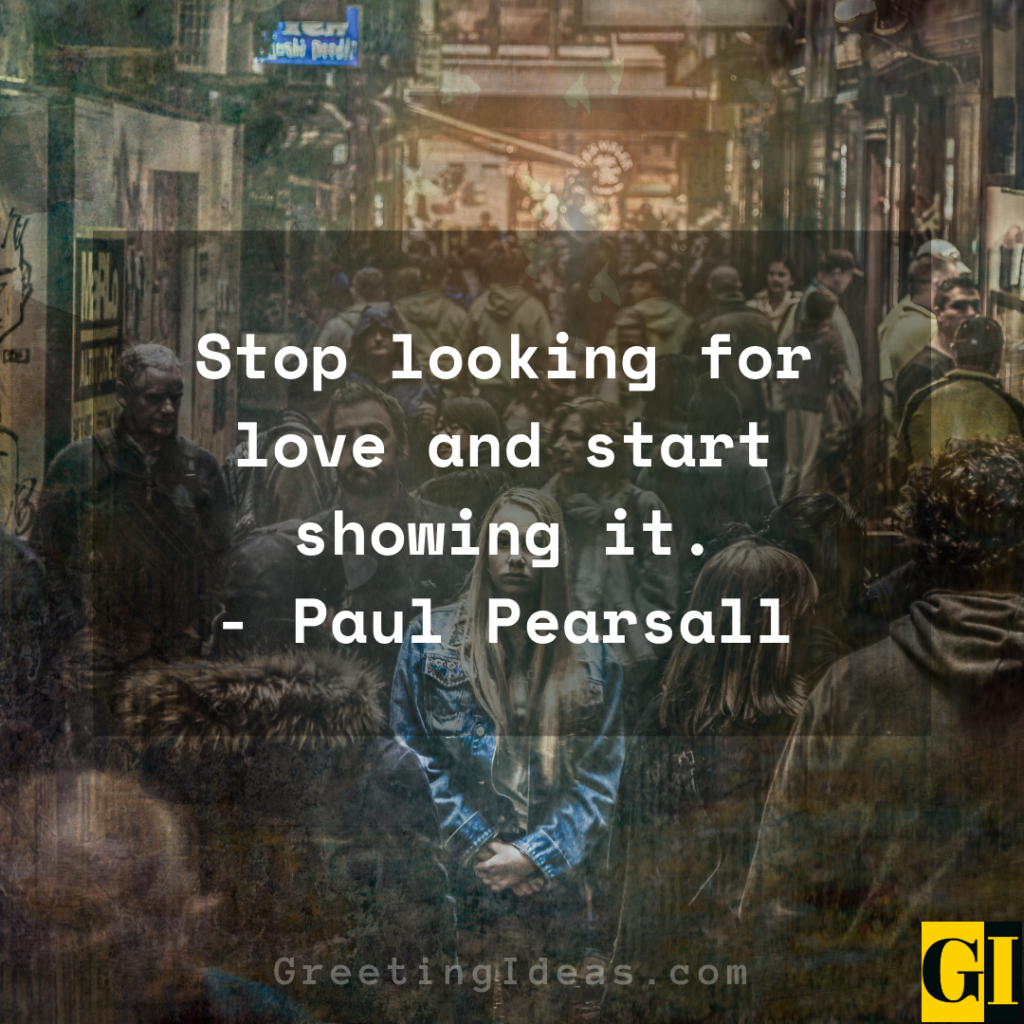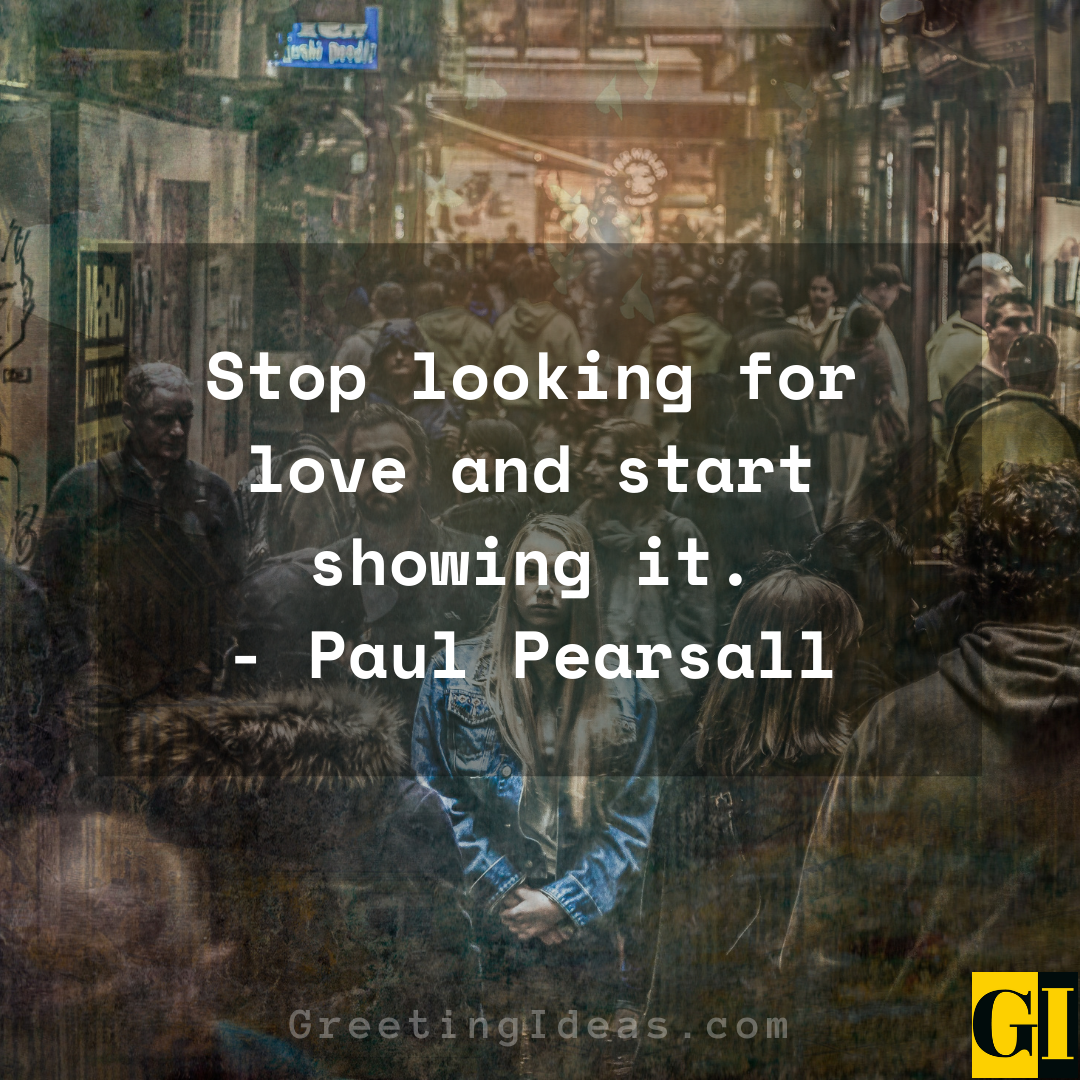 Also Read: 55 Best Getting Over You Quotes, Sayings, and Phrases
Instead of looking for love, let it happen by being the best you, that you can be.
– Marshall Sylver
The desire for love is universal but that has never meant it's worthy of respect. It's not admirable to want love, it just is.
– Rachel Kushner
Next to love is the desire for love.
– Wallace Stevens
If you don't receive love from the ones who are meant to love you, you will never stop looking for it.
– Robert Goolrick
Nothing is in the middle of somewhere, surrounded by everything, where everyone is someplace, and still lacking the someone, I need most.
– Anthony Liccione
I was born with an enormous need for affection, and a terrible need to give it.
– Audrey Hepburn
If you want to be loved by everyone, don't go into politics.
– Teresa Heinz
Let no one who loves be unhappy, even love unreturned has its rainbow.
– James M. Barrie
All men and women have an equal need for love. When these needs are not fulfilled it is easy to have our feelings hurt, for which we blame our partner.
– John Gray
In this horror of solitude, this need to lose his ego in exterior flesh, which man calls grandly the need for love.
– Charles Baudelaire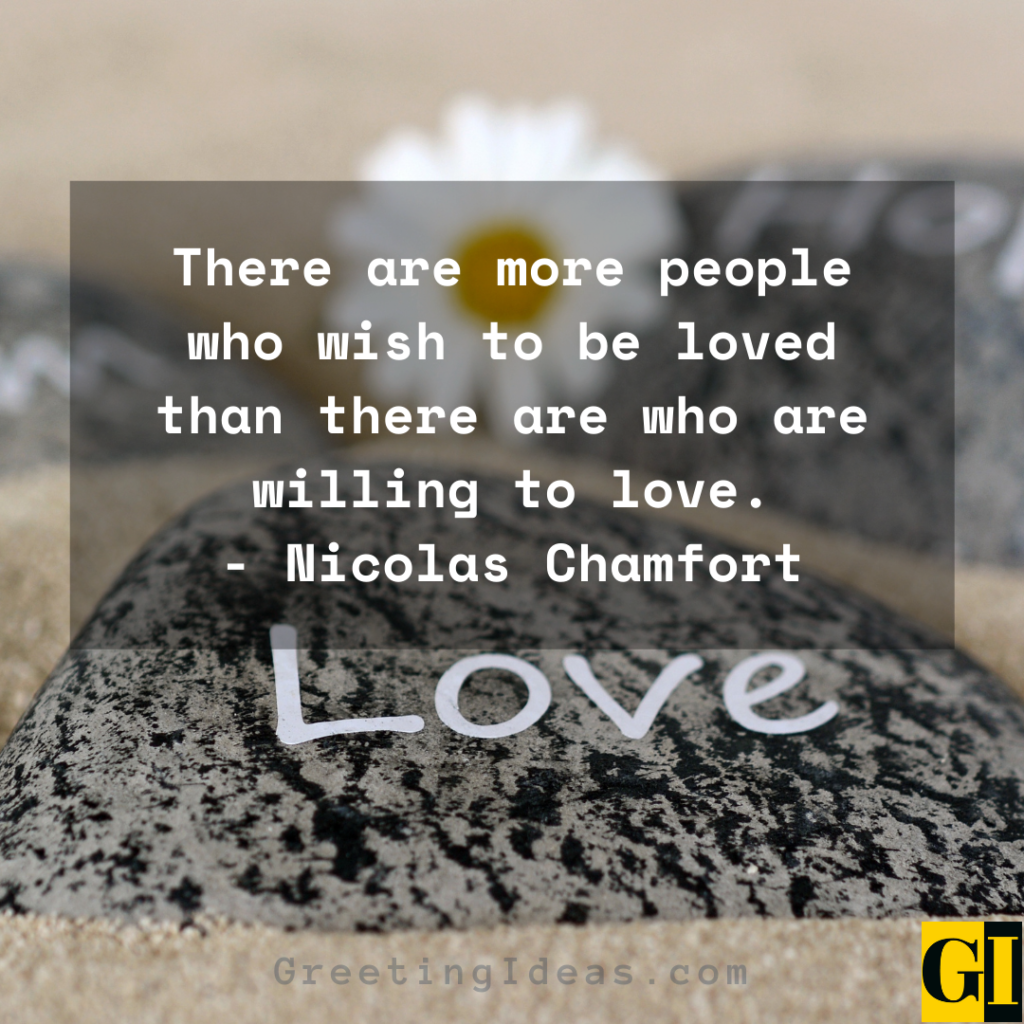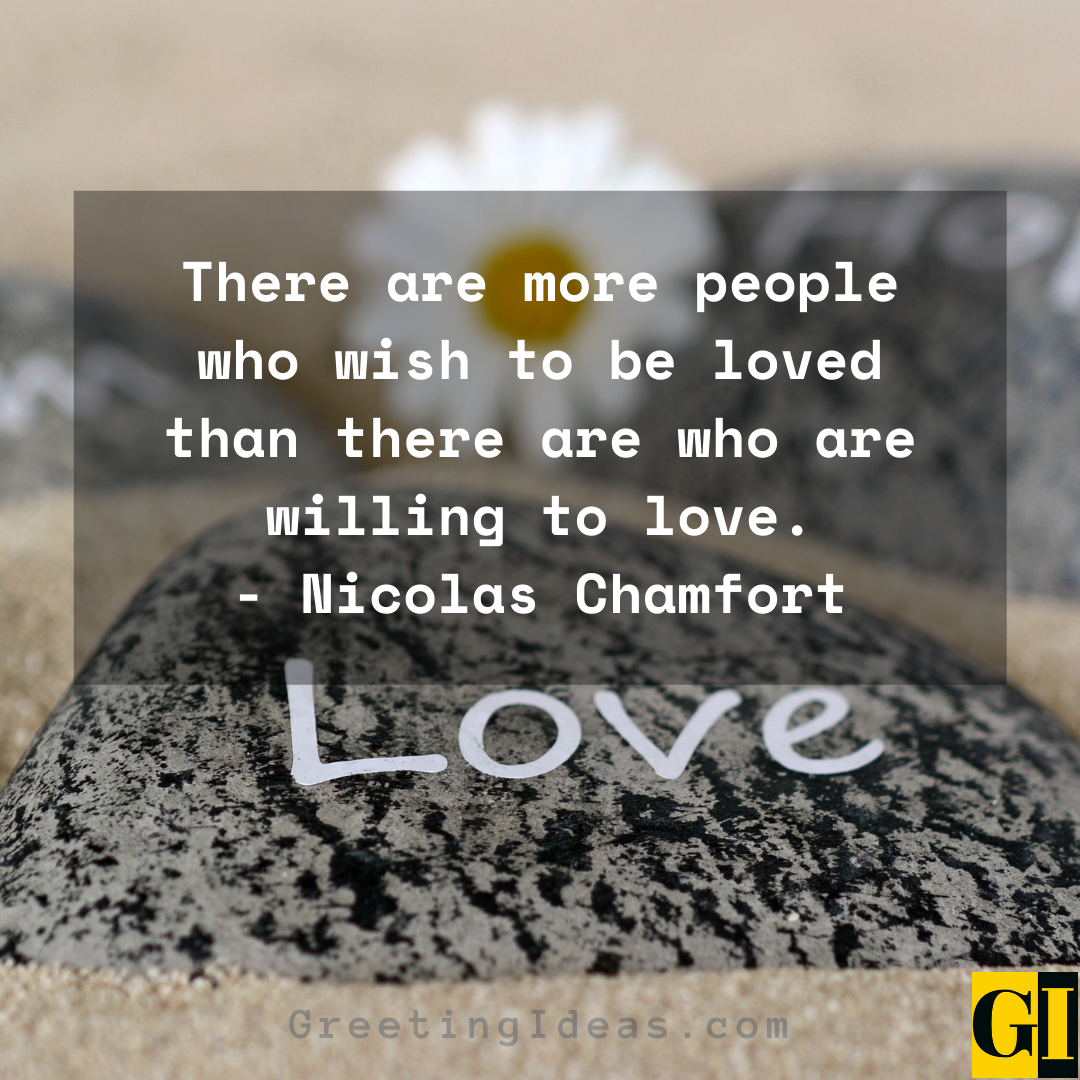 Also Read: 30 Feeling Alone Quotes to Overcome Sadness and Emptiness
If you wish to be loved, show more of your faults than your virtues.
– Edward Bulwer-Lytton
In every living thing there is the desire for love.
– D. H. Lawrence
Women wish to be loved without a why or a wherefore; not because they are pretty, or good, or wellbred, or graceful, or intelligent, but because they are themselves.
– Henri Frederic Amiel
I have feelings too. I am still human. All I want is to be loved, for myself and for my talent.
– Marilyn Monroe
Women in general want to be loved for what they are and men for what they accomplish.
– Theodor Reik
Everyone needs to be needed, wants to be wanted, and loves to be loved. You are human and you need to be loved just like everything else in this world.
– Unknown
Nothing makes us more cowardly and unconscionable than the desire to be loved by everyone.
– Marie Ebner-Eschenbach
The moment we set off in search of love, it sets off in search of us. And saves us.
– Paulo Coelho
Finding love is like making creme brulee. It may take a few tries before you get it right.
– Crystal Woods
The road to finding 'the one' is paved with a bit of promiscuity.
– Ryan Erickson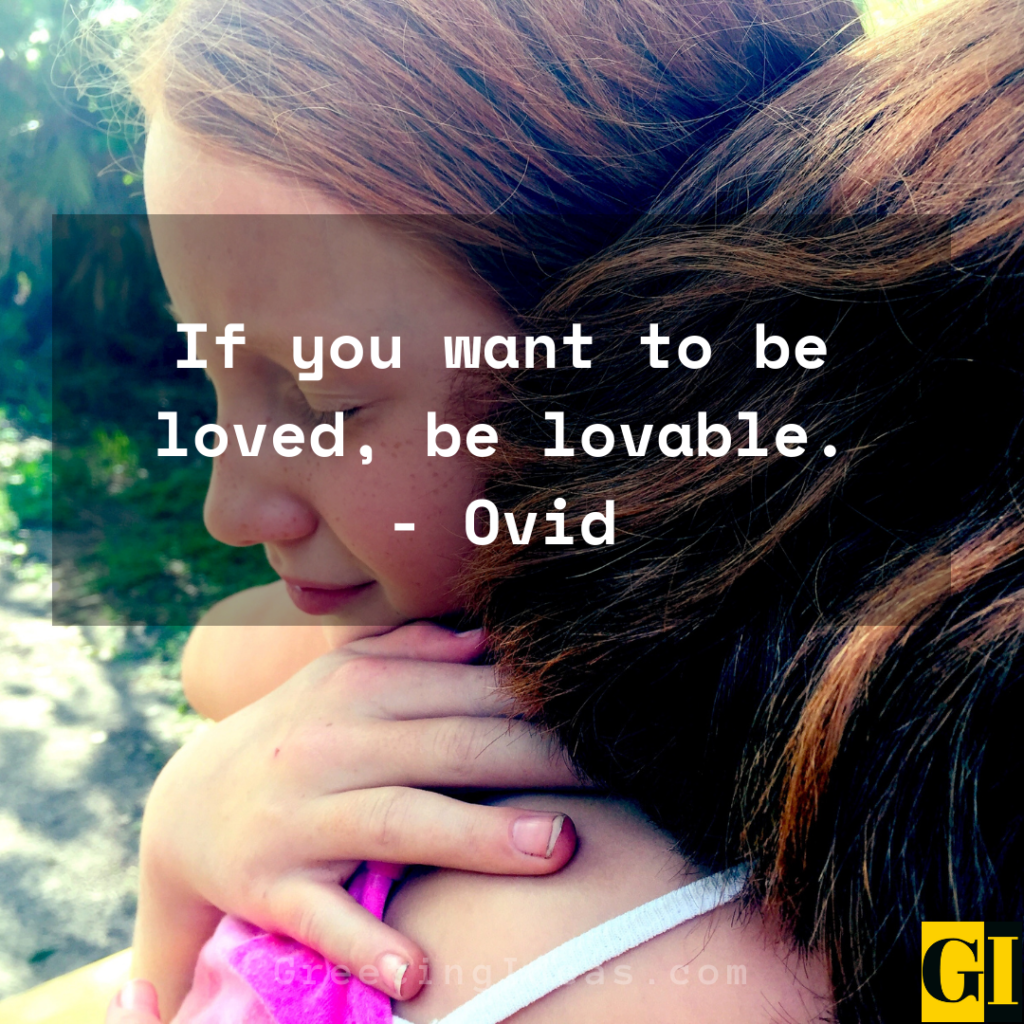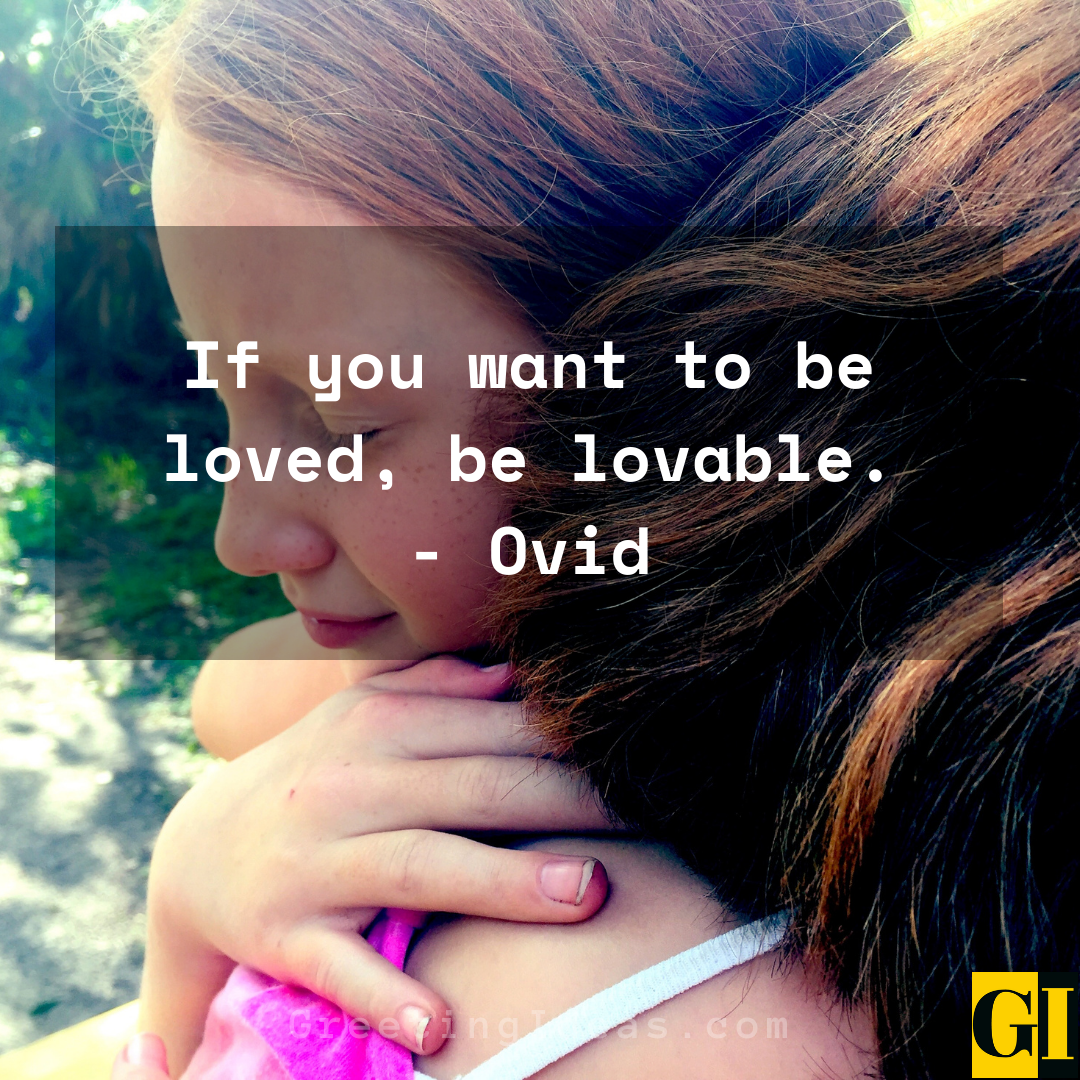 Also Read: 90 Holistic Wellness Quotes and Sayings for Mental Health
We hope you enjoy reading our famous wanting love quotes collection.
Share it with your loved ones and in social circles.
Sharing is Caring!