Looking for ascension day quotes to express your inner spiritual individualism? We have got you covered.
According to Christianity, every 40th day of Easter is considered as the Ascension day.
It is marked as a Christian holiday worldwide to celebrate the ascension after Christ's Resurrection. 
Ascension day is also known as the feast of Ascension or the Solemnity of the Lord's Ascension.
It is an important Christian festival and has great theological importance to it. 
Our ascension quotes collections are from famous ascension teachers who believe in ascension's significance in terms of self-realization and awareness. 
Top Ascension Quotes and Sayings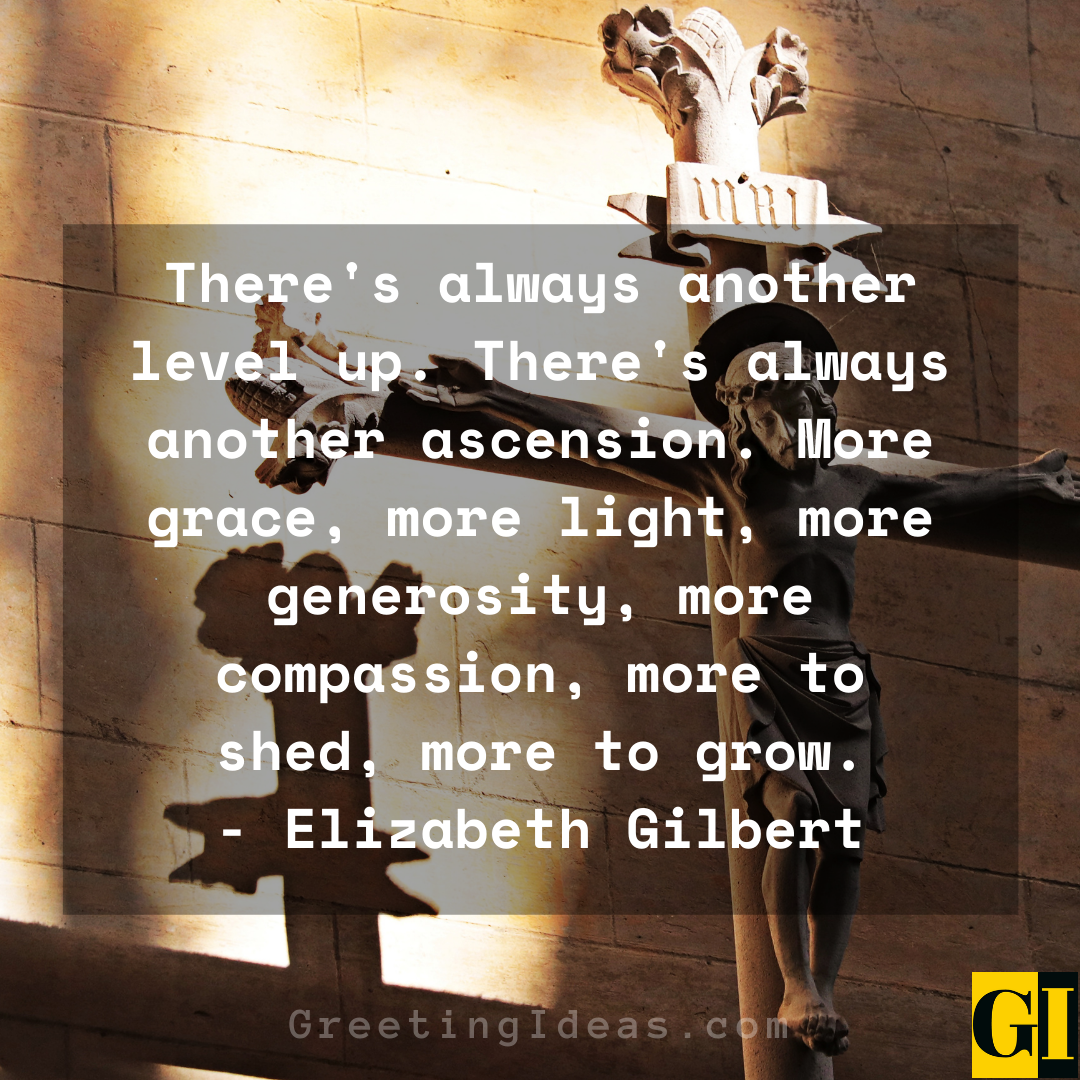 Also Read: 25 Holiness and Pentecostal Apostolic Quotes and Sayings
Ascension through all levels of consciousness and awareness can only happen when you live life as you, and not how others think you should live. How could self-realization possibly be anything other than being yourself?
– Bryant McGill
Ascension to successive echelons in the pyramid of awareness is an act of inclusion requiring unconditional acceptance of all that lies below.
– Gerald R. Stanek
There's always another level up. There's always another ascension. More grace, more light, more generosity, more compassion, more to shed, more to grow.
– Elizabeth Gilbert
The ascension is actually the birth of the inner you expressed as the spiritual individualism of the inner particle state.
– Stuart Wilde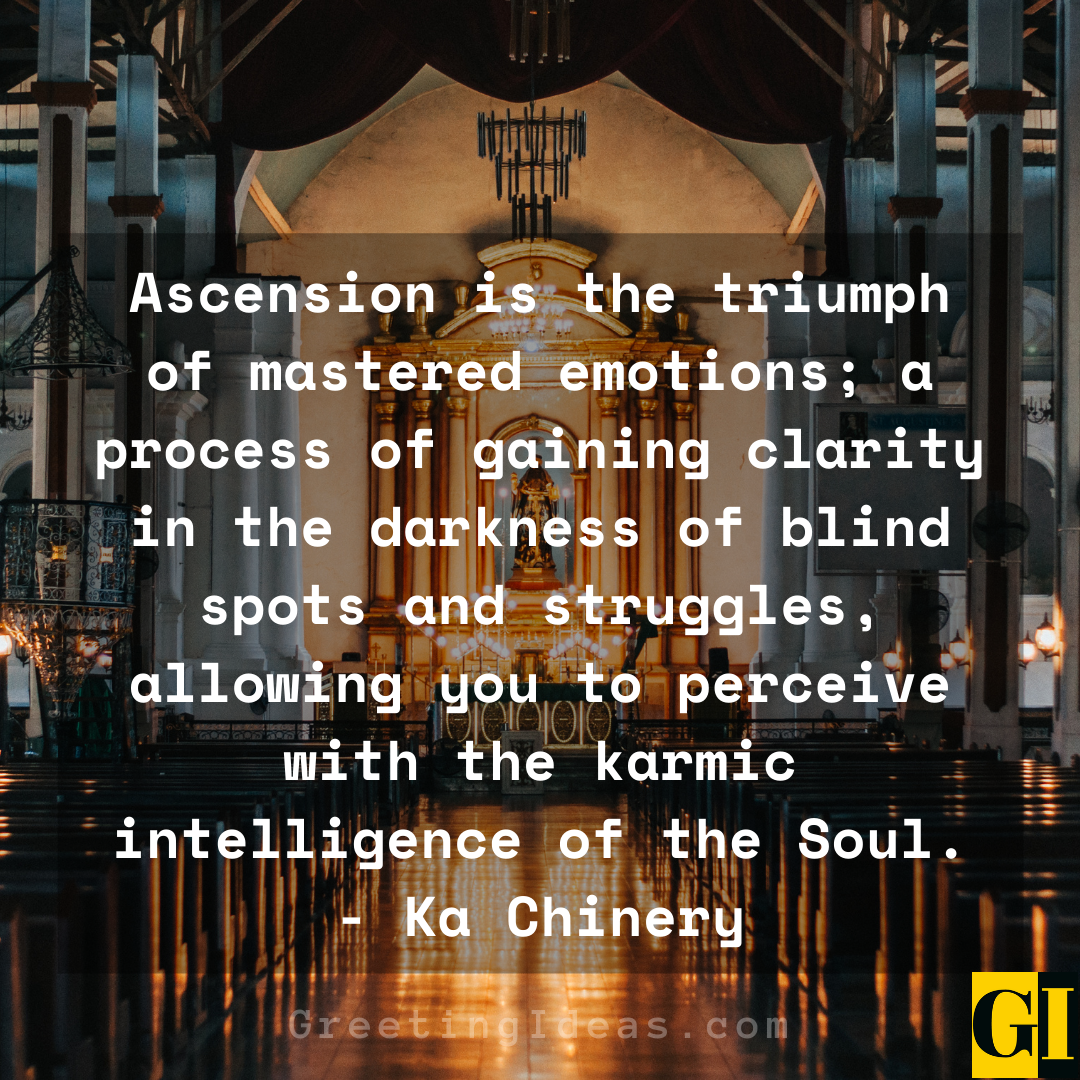 Also Read: 35 Best Aphorism Quotes about Life and Love
Death is an ascension to a better library.
– John Donne
Ascensions into heaven are like falling leaves sad and happy all at the same time. Going away isn't really sad especially when your going enables a new kind of presence to be born.
– Ernest Hemingway
Ascension is the triumph of mastered emotions; a process of gaining clarity in the darkness of blind spots and struggles, allowing you to perceive with the karmic intelligence of the Soul.
– Ka Chinery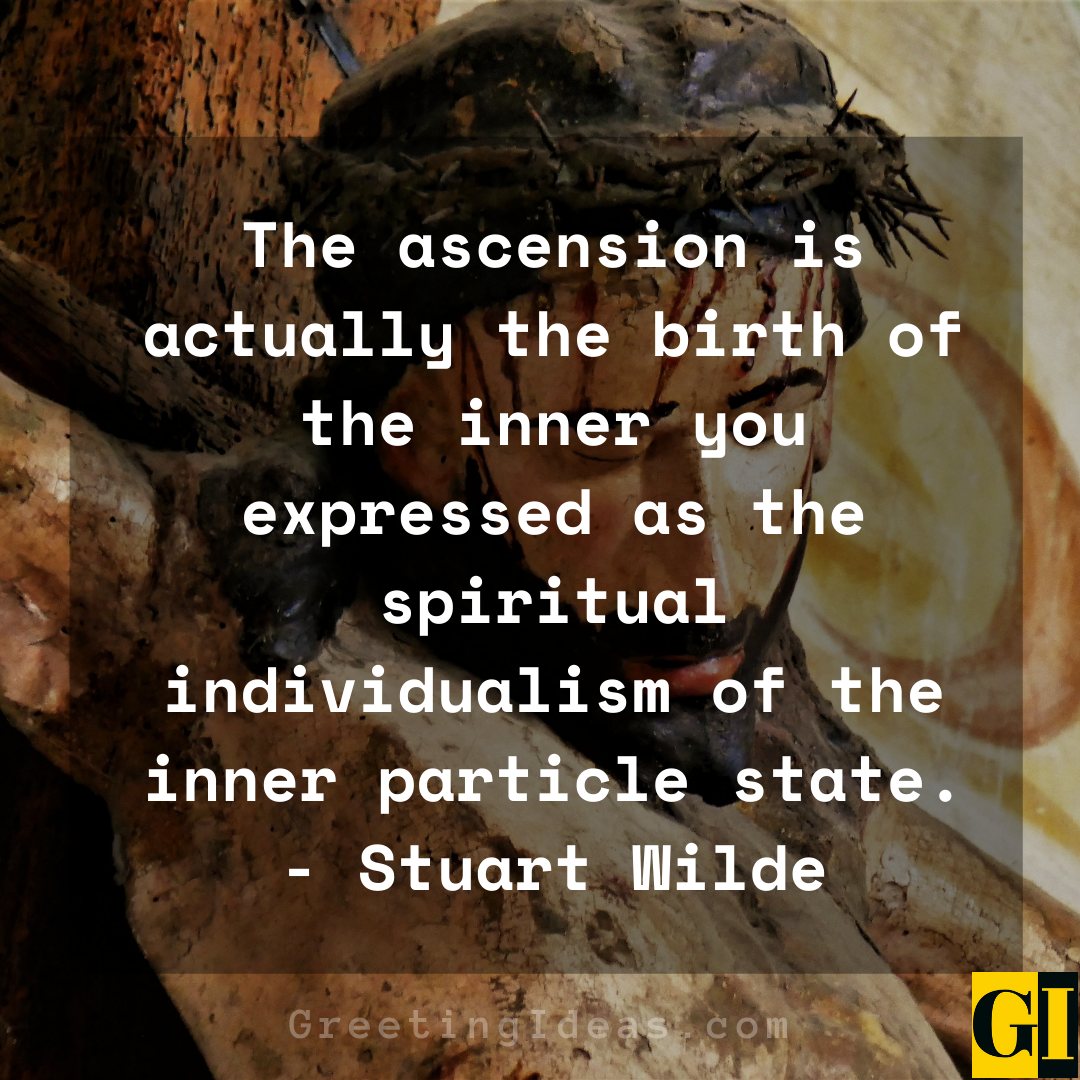 Also Read: 25 Best Eucharistic Adoration Quotes from the Bible
We hope you enjoy reading our ascension quotes collection.
Share it with your loved ones and in social circles too.
Sharing is Caring!