FTC disclaimer. This post contains affiliate links, and I will be compensated if you purchase through one of my links.
If you are a proud native of the West Coast or planning for your next road trip destination, our best west coast quotes and sayings will significantly interest you.
The west coast is a coastal region in the western U.S.
It consists of cities including Montana, Idaho, Wyoming, Colorado, New Mexico, Arizona, Utah, Nevada, California, Oregon, Washington, Alaska, and Hawaii.
Since the entire coastal line meets the North Pacific Ocean, it is also called Pacific Coast. It has stunning beaches, national parks, glamorous city life, and much more to its beauty.
Keep reading what famous personalities have to say about the beautiful western pacific coastline of the U.S.A.
Best West Coast Quotes and Sayings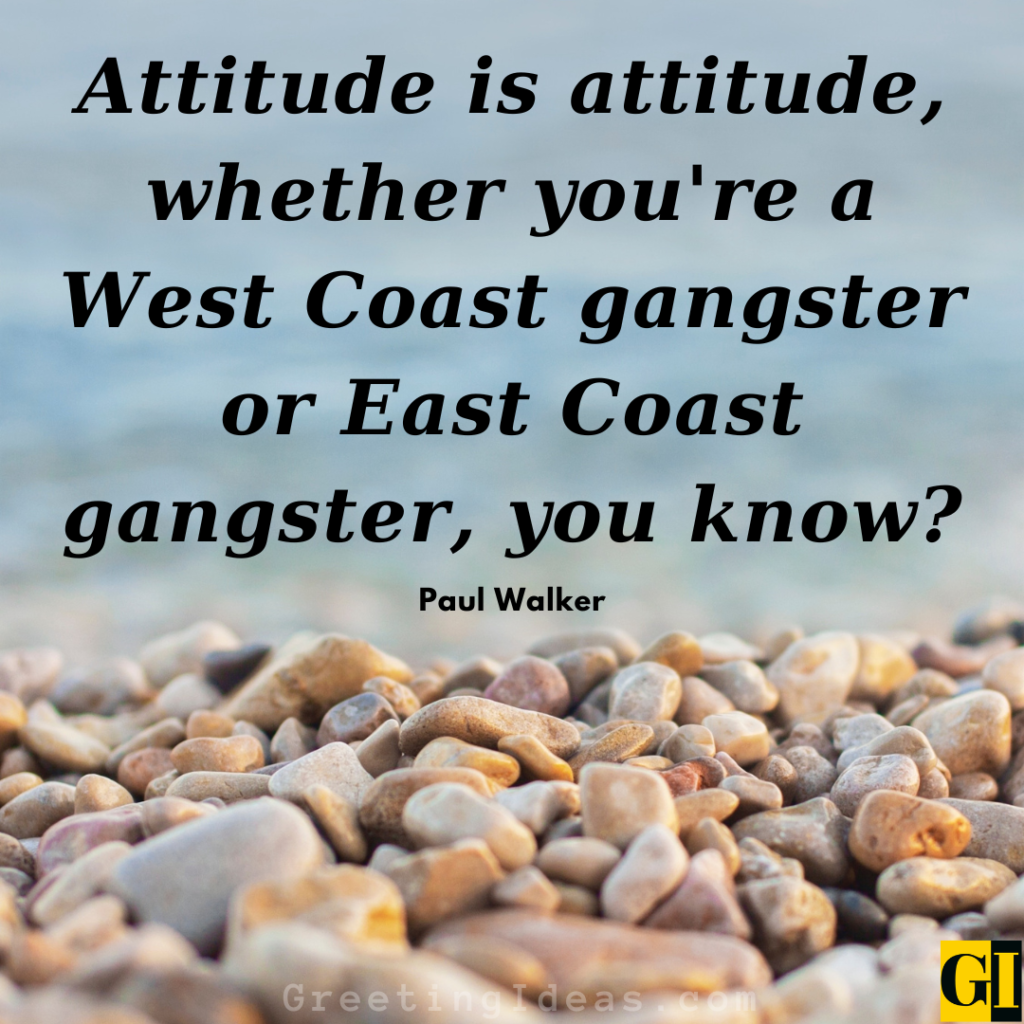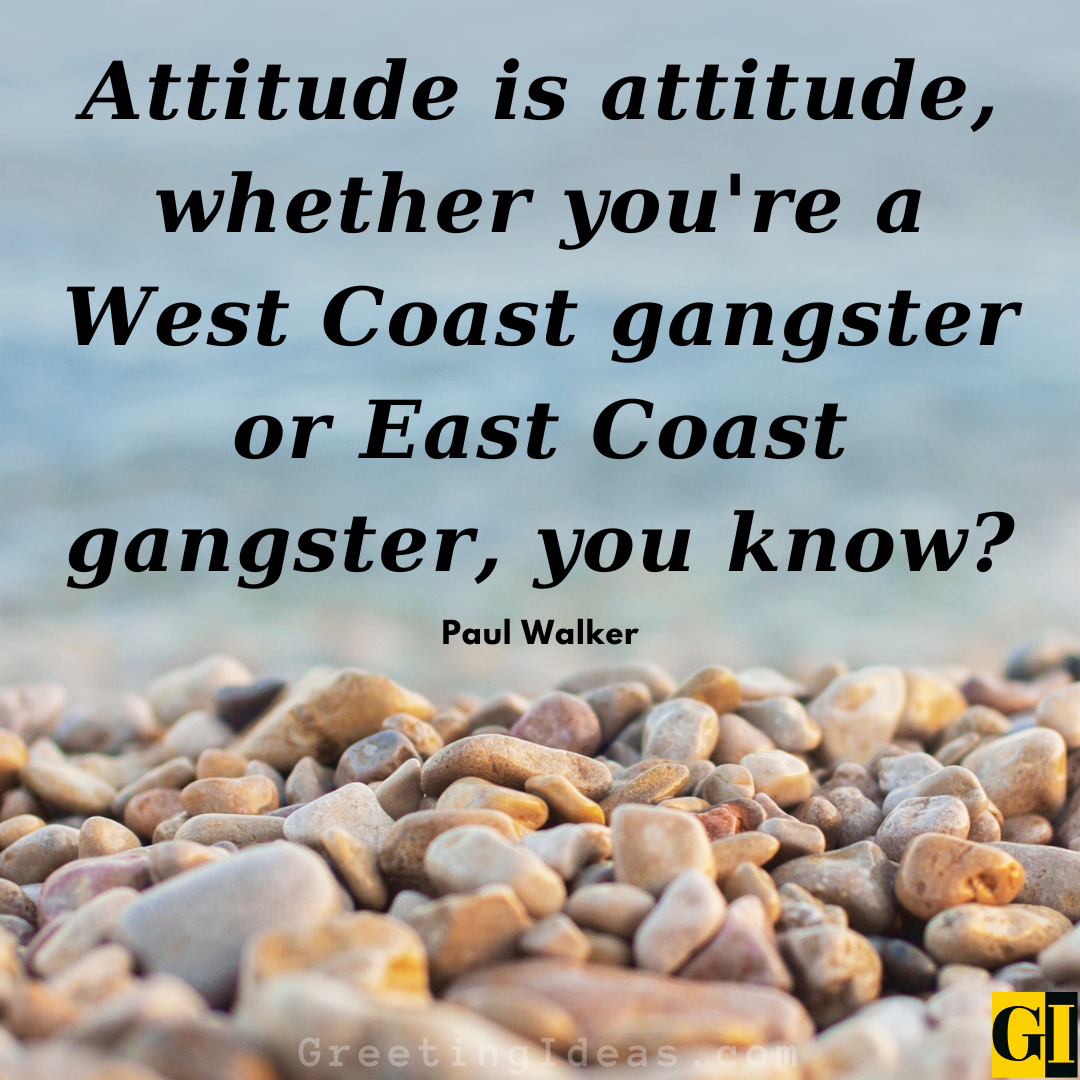 Also Read: 20 Best and Popular Virginia Quotes and Sayings
In America, the colors sing, they don't just glower at you. The West Coast especially is fantastic. It seems like you can do whatever you want here.
– Stanley Donwood
I've always felt alone and isolated, and living on the West Coast, there's no poetry community out here, and if there is, it's really spread out – because it's LA, it's spread out.
– Victoria Chang
Late afternoon on the West Coast ends with the sky doing all its brilliant stuff.
– Joan Didion
This country, and the West Coast, especially, is bad at preserving any cultural legacy.
– Esa-Pekka Salonen
I feel like too many people on the West Coast, they're too needy. They feel they need Snoop or Game. I never did any tracks with any West Coast artists. Not because I didn't want to, but because I didn't feel like that's what I had to do in order to get on. I just did music.
– Tyga
I always like going to the West Coast. I don't know if it's a certain field, team, whatever it is, but I usually seem to do well here.
– Freddie Freeman
If only I'd stayed on the West Coast, I might have made something of myself.
– Mitch Kapor
It's hard for me not to play on the West Coast. I love it out there.
– John Daly
Going Back to Cali' is one of my favorite songs because of all the East Coast – West Coast rivalry.
– ASAP Ferg
Attitude is attitude, whether you're a West Coast gangster or East Coast gangster, you know?
– Paul Walker
A lot of people think that it was about Biggie on the East Coast and 2Pac on the West Coast. It wasn't like that. Big ran New York. 2Pac ran America.
– Cormega
I have a West Coast rhythm section and a New York rhythm section. I've got them spread out all over the place.
– Marian McPartland
Great West Coast Quotes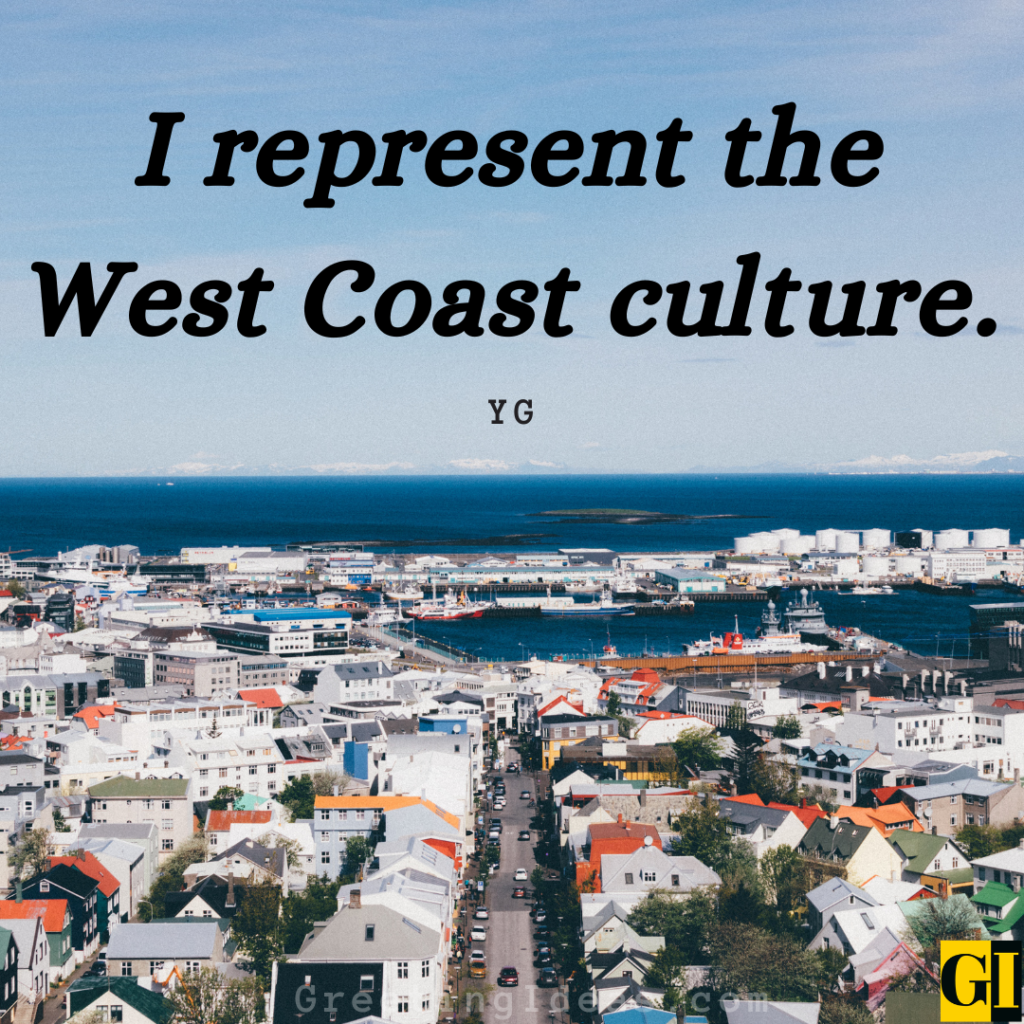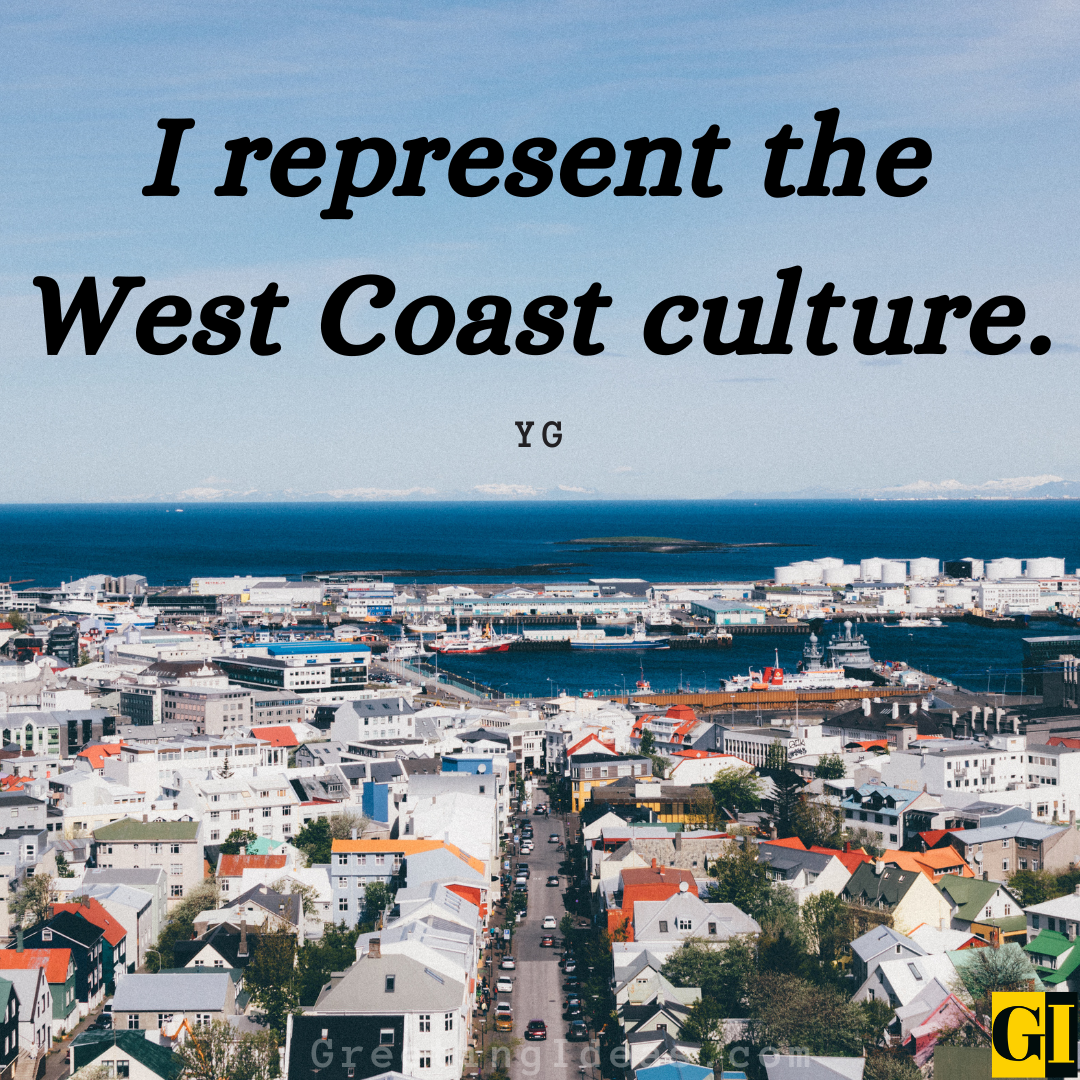 Also Read: 75 Fascinating and Happening Vegas Quotes and Sayings
When I left the West Coast I was a liberal. When I landed in New York I was a revolutionary.
– Jane Fonda
I live on the West Coast of the United States, and yet the air that I breathe is sometimes the same air that was being breathed in China the day before.
– Alice Walker
When you think of YG, you think of the West Coast, L.A., the lifestyle; that's what the brand about. That's what 4Hunnid represents.
– YG
No, I don't think about the myth of the West. It's not the kind of thinking I do. That's more suited to people who live in big towns on the West Coast or East Coast, people who stay under a roof, in a room, all the time.
– Tommy Lee Jones
We didn't build the interstate system to connect New York to Los Angeles because the West Coast was a priority. No, we webbed the highways so people can go to multiple places and invent ways of doing things not thought of by the persons building the roads.
– Neil deGrasse Tyson
There's a great documentary on Tupac called 'Resurrection' about the last few years of Tupac's life and how he transformed. And, ironically, how this East Coast rapper became this West Coast icon, back when all that Death Row/Sean Combs stuff was going on.
– Marco Rubio
I don't want to bring a European city or an east-coast city to the West Coast.
– Eric Garcetti
I'm so much more of an East Coast girl than a West Coast girl.
– Lexa Doig
I'm a dirty south goon – damn right, I ain't no West coast gangster.
– Jorge Masvidal
A lot of people don't know I'm from the West Coast. My swag is different. Me being from Young Money, affiliated with them, some people think I'm from down South. They think maybe I'm from New Orleans like them. It's just good to show people and build outside of Young Money, build my brand outside of that.
– Tyga
I'm getting comfortable with West Coast style, which is more laid-back than British style.
– Cat Deeley
I was born and raised in Los Angeles. I split my time between the West Coast and the East.
– Tessa Thompson
I represent the West Coast culture.
– YG
Beautiful West Coast Quotes And Sayings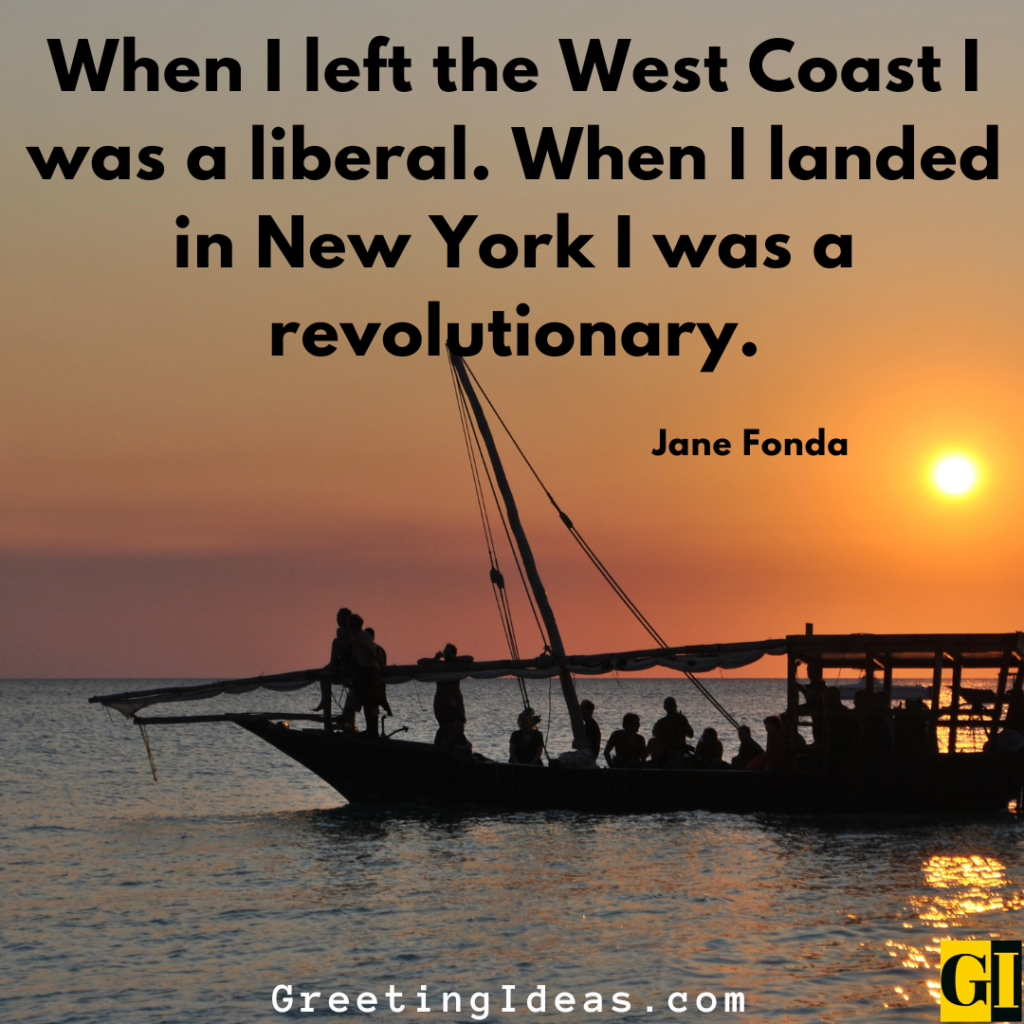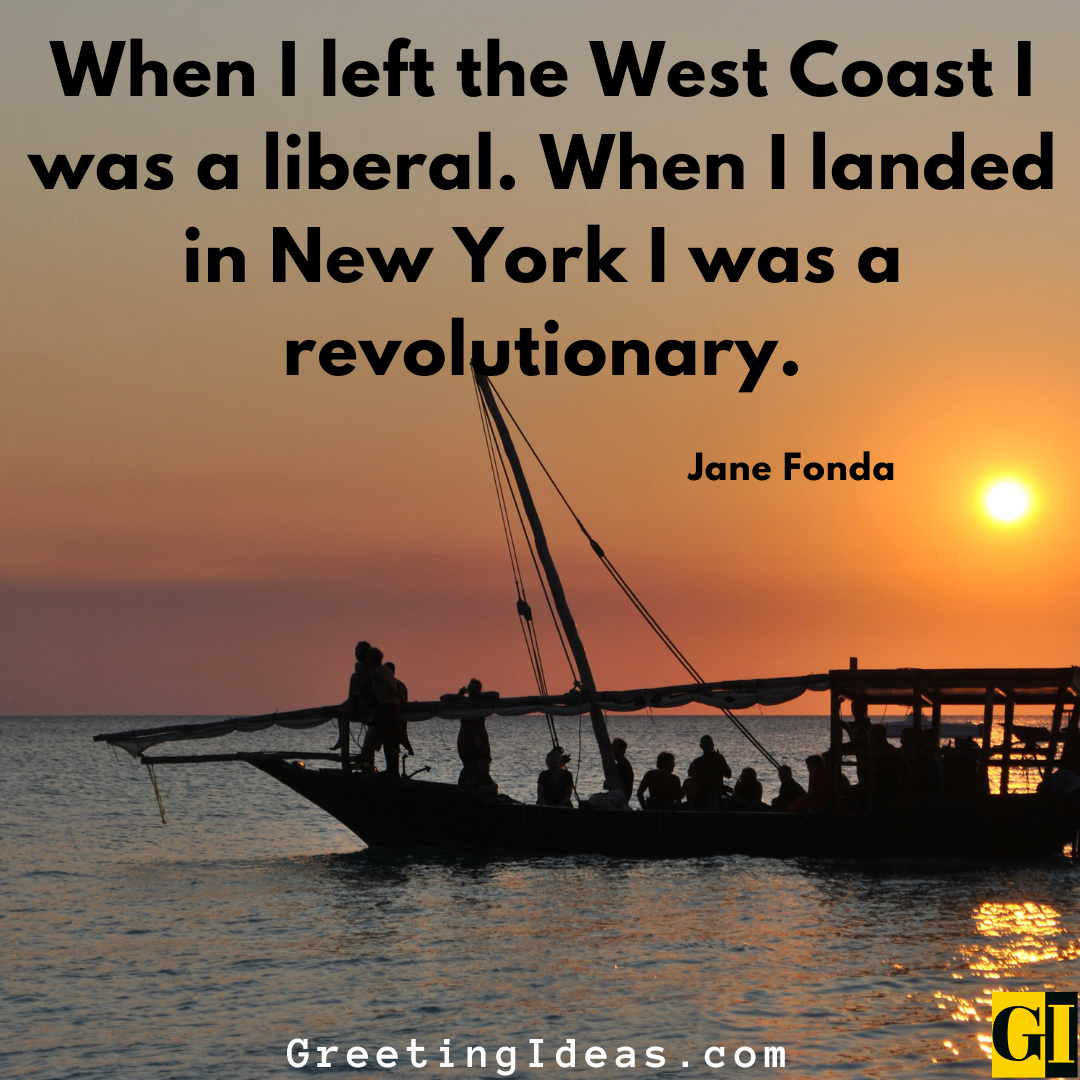 Also Read: 30 Vibrant and Famous Detroit Quotes and Sayings
We hope you enjoy reading our famous West Coast quotes collection and sayings from famous personalities.
Share it with your loved ones and in social circles too.
Sharing is Caring!