FTC disclaimer. This post contains affiliate links, and I will be compensated if you purchase through one of my links.
Let our wise and enriching divine quotes and sayings bring faith, love, calmness, and quietness to our daily lives.
Kahlil Gibran has beautiful sayings on how to live an authentic spiritual life. He quotes, 'your daily life is your temple and your religion. When you enter it, take it with you; your all.'
To an individual who lives in such inner harmony, the entire life becomes the seat of religiousness.
Let the word holy and God not be limited to a borrowed social dogma and get caged to mental concepts and beautiful imaginations.
Let us look at divinity as the light that radiates wherever it shines upon us. Let our very living radiate the essence of divinity.
Suppose our very life doesn't reflect the ethos of purity. Then, divinity will stay limited in our lives as a time-bound event of visiting a religious place once in a while or following redundant customs and rituals.
Until we authentically realize the divine in our core being; unholiness, Godlessness, religious crimes, bigotry, moral hypocrisy, violence, jealousy, greed, fear, and all kinds of cruel atrocities arising from a loveless mind will exist in the world.
Nothing can put the restless mind to peace without the divine touch. And ultimately, all the mind ever wants is peace and liberation from its suffering state.
Go close to Shri Krishna's ultimate life teachings through Holy Bhagavad Gita; ancient Indian wisdom sages teachings through Mandukya Upanishad, Lord Buddha – holy textbook Dhammapada, and other timeless wisdom literature to understand who the mind is and how the presence of divinity can put our incomplete minds to everlasting completeness.
Let us live in divinity forever, and our life actions arise from a center of inner purity and wisdom. That's the mark of a profoundly spiritual and divine being.
Best Divine Quotes and Sayings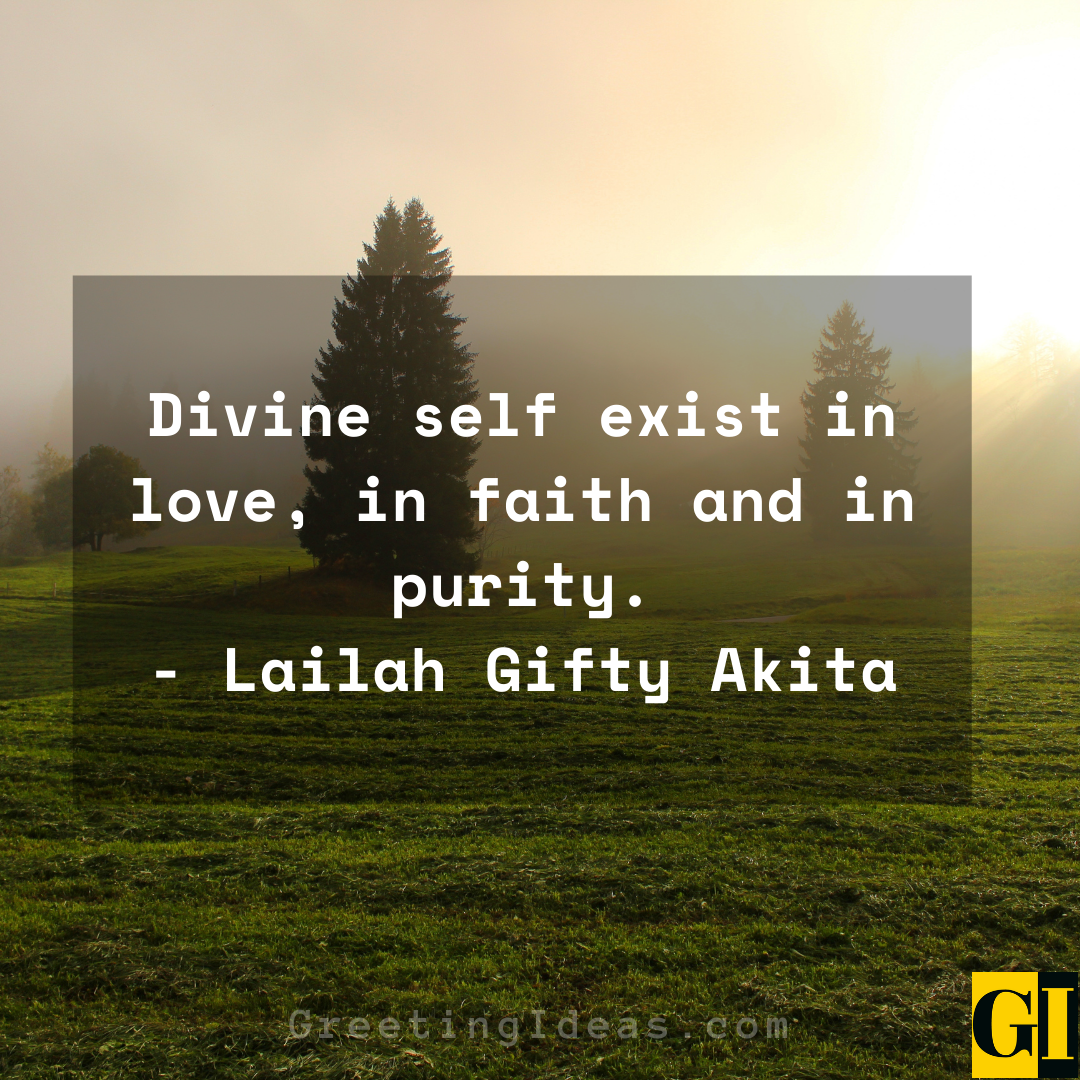 Also Read: 20 Inspiring Anchor Quotes and Saying on Life and Strength
No one is good but God alone. What is good is therefore divine, what is divine is therefore good.
– Saint Anbrose
Divine right of kings means the divine right of anyone who can get uppermost.
– Herbert Spencer
There is a divine purpose behind everything – and therefore a divine presence in everything.
– Neale Donald Walsch
To err is human; to forgive, divine.
– Alexander Pope
Because you're a creation of God, you reflect the Divine qualities of creativity, wisdom, and love.
– Doreen Virtue
Divine love is limitless and the source of miracles.
– Leta B
We are divine enough to ask and we are important enough to receive.
– Wayne Dyer
Divine presence gives meaning to what seems to have no meaning.
– Sunday Adelaja
Divine is Love and scorneth worldly pelf, And can be bought with nothing but with self.
– Walter Raleigh
The true work of art is but a shadow of the divine perfection.
– Michelangelo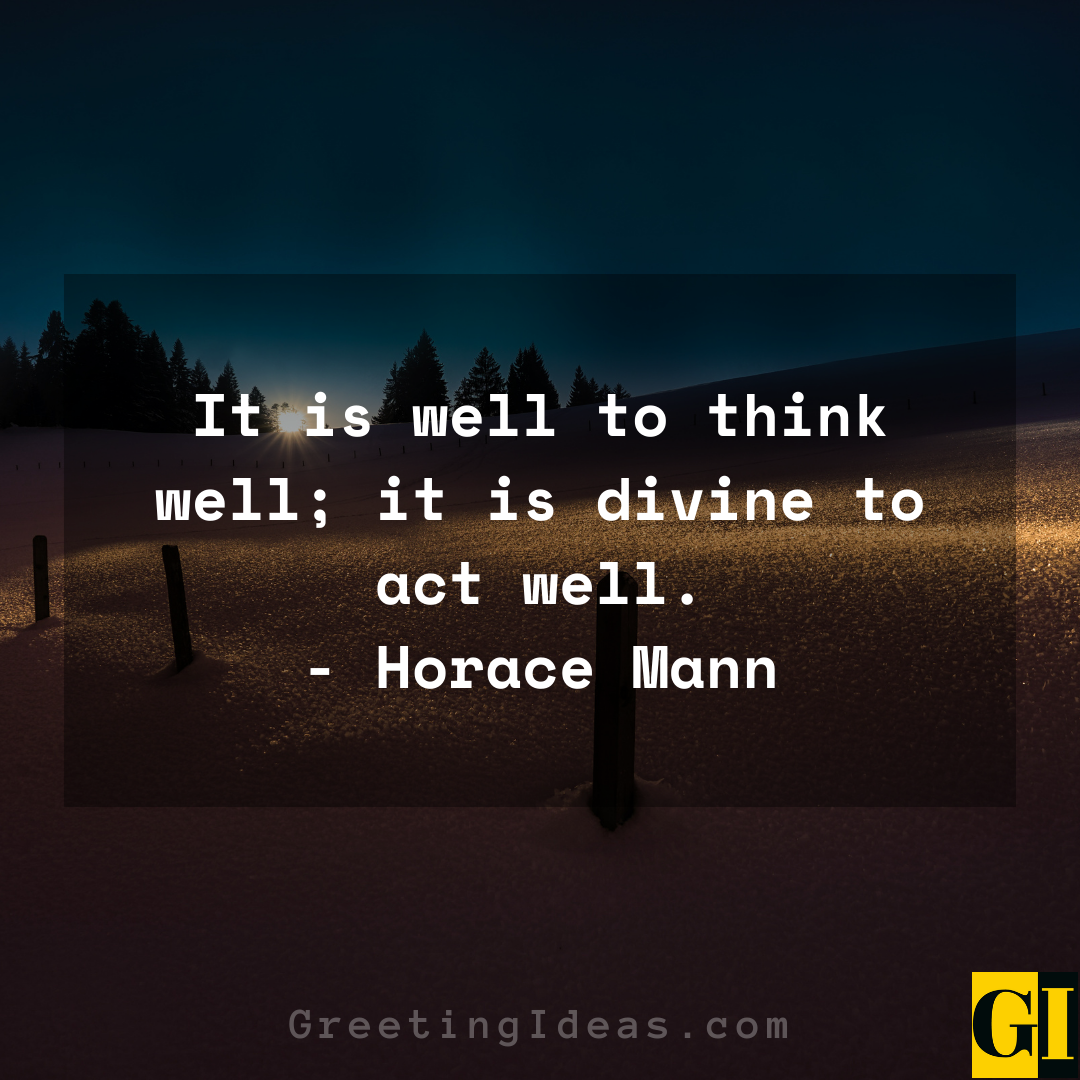 Also Read: 25 Inspirational and Positive Daily Quotes and Sayings
Your divine design dictates your future direction.
– Aubrey Malphurs
Divine is all Love in its essential nature, and Love is all Divine in its truthful expression.
– Maharishi Mahesh Yogi
The divine essence itself is love and wisdom.
– Emanuel Swedenborg
Divine love always has been, and always will be, the answer that you seek.
– Doreen Virtue
The greatest teaching is restoration of mankind to divine love of God.
– Sunday Adelaja
With our divine connection we are always in touch with the solutions we are seeking.
– Wayne Dyer
Divine self exist in love, in faith and in purity.
– Lailah Gifty Akita
A sense of humour is the only divine quality of man.
– Arthur Schopenhauer
Every divine action begins from the Father, proceeds through the Son, and is completed in the Holy Spirit.
– Saint Basil
This Divine truth flows into heaven from the Lord from His Divine love.
– Emanuel Swedenborg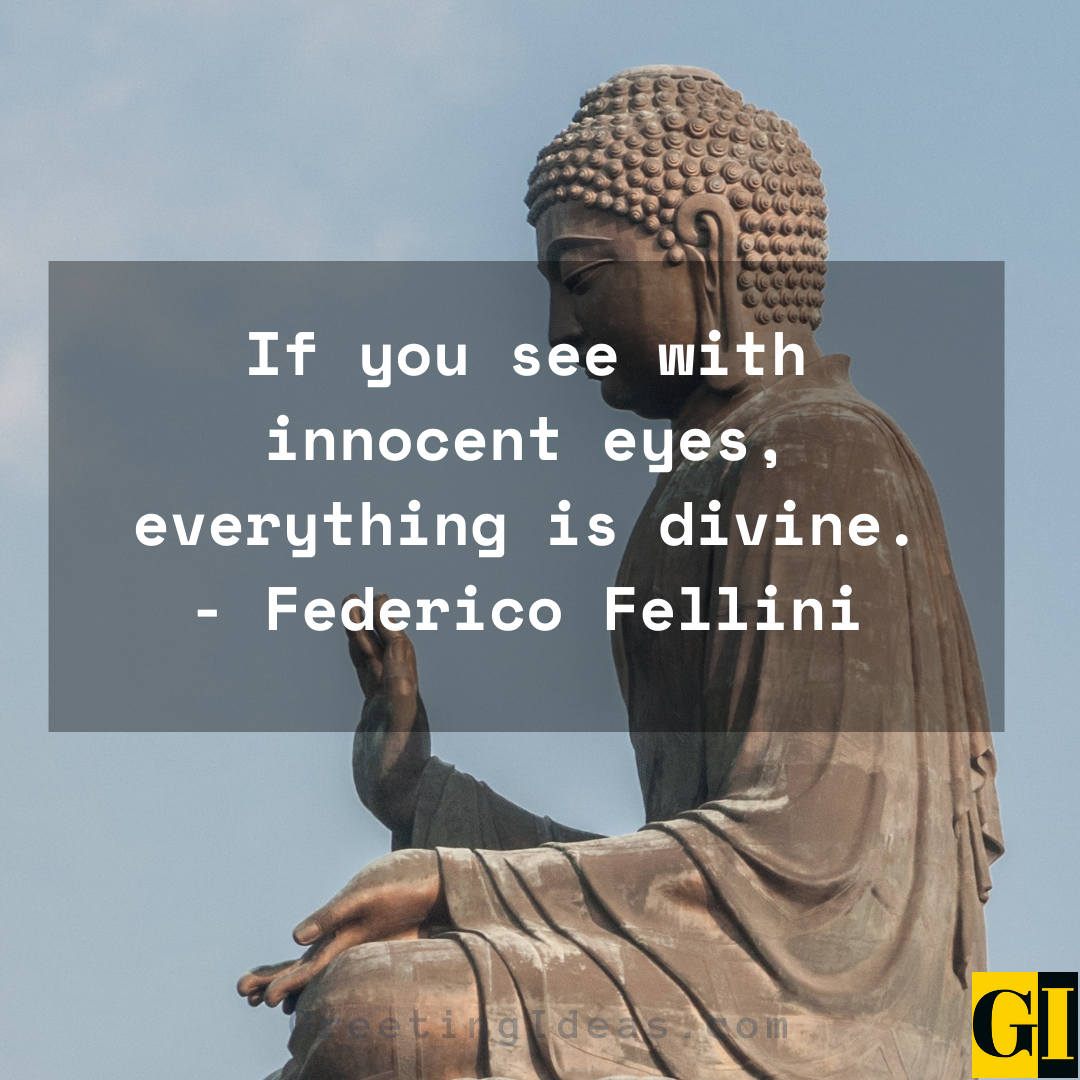 Also Read: 30 Simple, Selfless, and Random Acts of Kindness Quotes
A divine great spirit put awe-words on my mind; my sacred-duty is the writing.
– Lailah Gifty Akita
In one word, this ideal is that you are divine.
– Swami Vivekananda
Divine sound is the cause of all manifestation. The knower of the mystery of sound knows the mystery of the whole universe.
– Hazrat Inayat Khan
The Divine does not come from somewhere above, it exists beyond time and space, and informs all life.
– Alberto Villoldo
The divine force within you is mightier than any mountain.
– Lailah Gifty Akita
The divinity you seek is born with you.
– Abhijit Naskar
You are a Divine creation, a Being of Light who showed up here as a human being at the exact moment you were supposed to. You are the Beloved, a miracle, a part of the eternal perfection.
– Wayne Dyer
If you see with innocent eyes, everything is divine.
– Federico Fellini
Study the past, if you would divine the future.
– Confucius
Every day is divine. If you seek the sacred treasure you will find it.
– Lailah Gifty Akita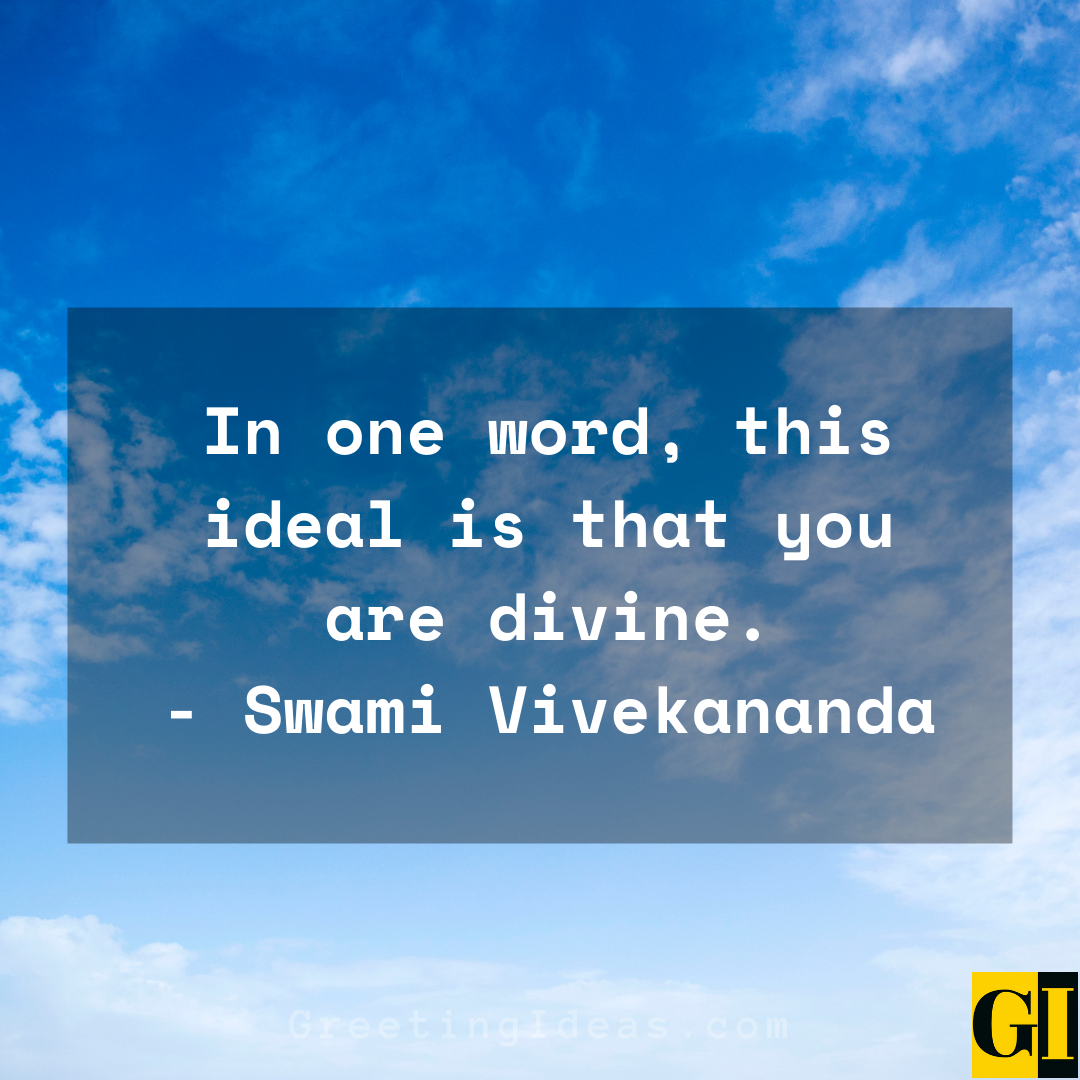 Also Read: 30 Overcoming Feeling Unwanted Quotes for Inner Strength
Nothing is divine but what is agreeable to reason.
– Immanuel Kant
We can see the Divine in each speck of dust, but that doesn't stop us from wiping it away with a wet sponge. The Divine doesn't disappear; it's transformed into the clean surface.
– Paulo Coelho
Divine love always has met and always will meet every human need.
– Mary Baker Eddy
Unless we perform divine service with every willing act of our life, we never perform it at all.
– John Ruskin
Divine does not tempt us to see what's in our hearts, it tempts us so we could see what's in our hearts.
– Aleksandra Ninkovic
God is not merely good, but goodness; goodness is not merely divine, but God.
– C. S. Lewis
It is well to think well; it is divine to act well.
– Horace Mann
The spark divine dwells in thee: let it grow.
– Ella Wheeler Wilcox
The divine power moves with difficulty, but at the same time surely.
– Euripides
Great grief is a divine and terrible radiance which transfigures the wretched.
– Victor Hugo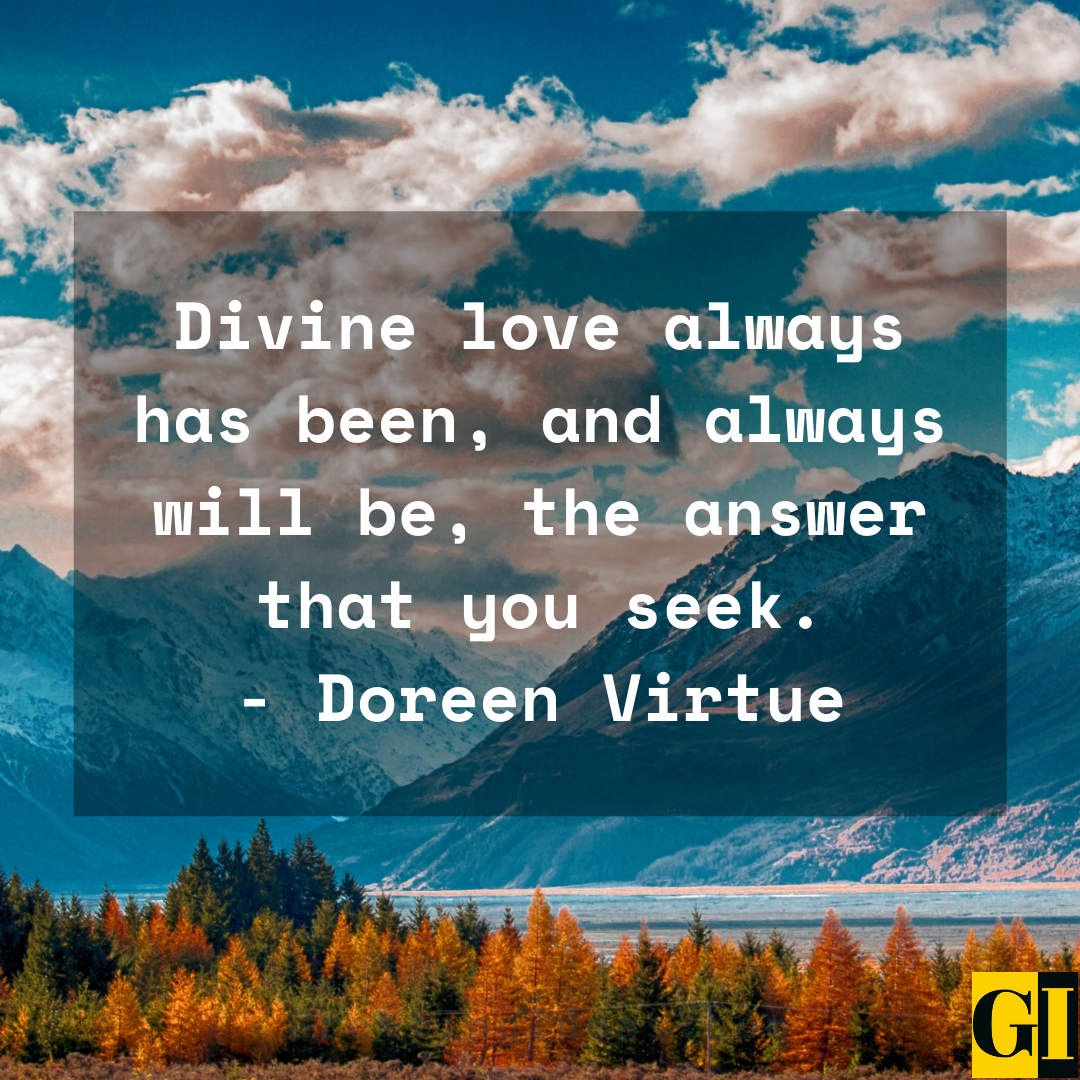 Also Read: 50 Beautiful Unconditional Love Quotes and Sayings in Life
The spark of divinity is sacred spirit with divine soul.
– Lailah Gifty Akita
A divine person is the prophecy of the mind; a friend is the hope of the heart.
– Ralph Waldo Emerson
The Divine is constantly waiting at your doorstep to move in if only you allow the necessary space.
– Jaggi Vasudev
Divine is the task to relieve pain.
– Hippocrates
The soul in sleep gives proof of its divine nature.
– Cicero
The divine is not something high above us. It is in heaven, it is in earth, it is inside us.
– Morihei Ueshiba
The divine process of change manifests itself to our human understanding as punishment, torment, death, and transfiguration.
– Carl Jung
Only divine love bestows the keys of knowledge.
– Arthur Rimbaud
Divine direction begins with unconditional submission.
– Andy Stanley
We have the divinity of our great misery. And our solitude, with its toilsome ideas, tears and laughter, is fatally divine.
– Henri Barbusse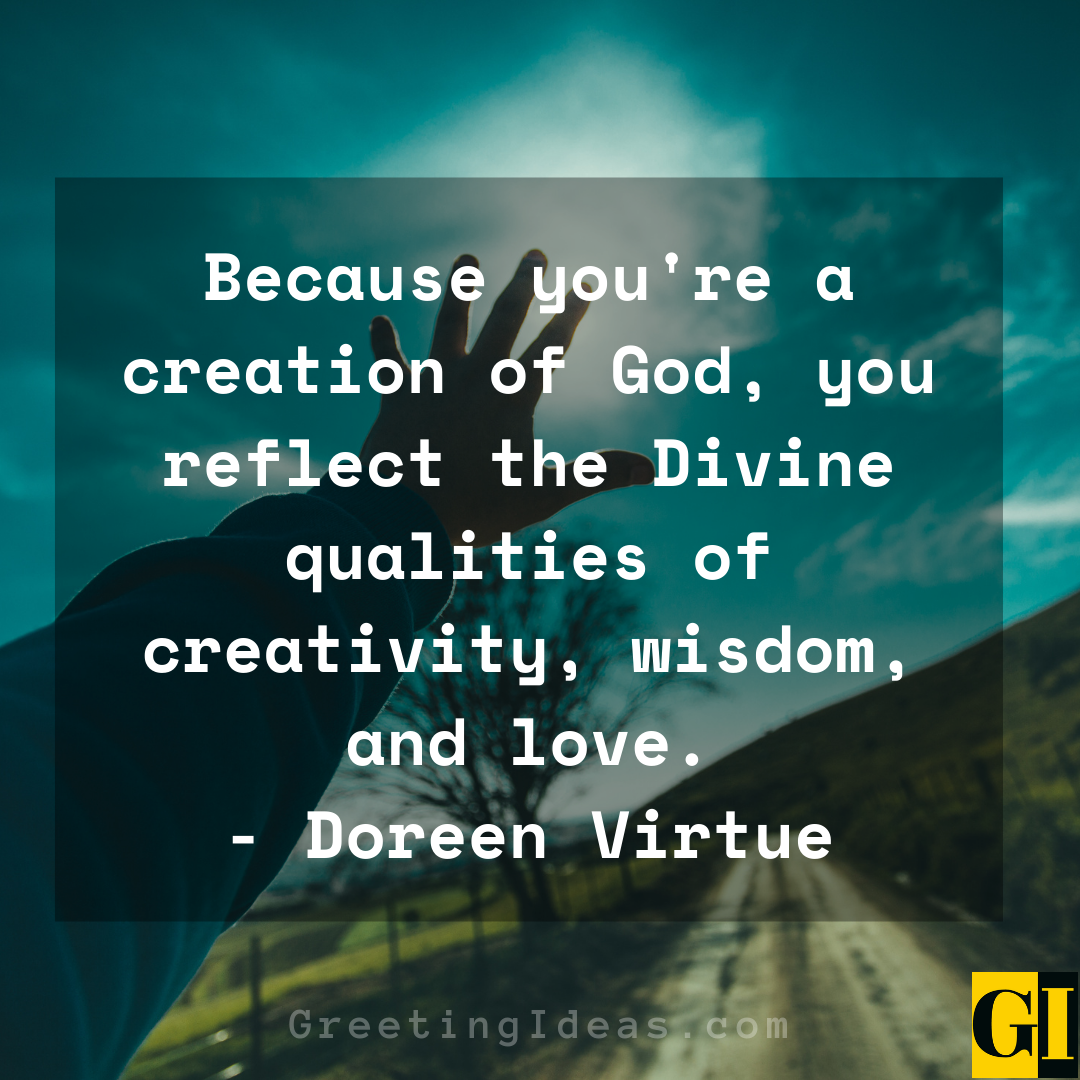 Also Read: 50 Best Dharma Quotes Sayings for Wisdom and Understanding
We hope you enjoy reading our famous you are famous divine quotes collection.
Share it with your loved ones and in social circles.
Sharing is Caring!