FTC disclaimer. This post contains affiliate links, and I will be compensated if you purchase through one of my links.
Keep reading our classy London quotes and saying from acclaimed authors and personalities about the capital of England.
The iconic financial capital of the world is captivating for its unique red phone booths, cosmopolitan street vibes, Royal Buckingham Palace, and museum, to highlight a few.
British Actor Orlando Bloom rightly quotes, ' London is one of the most exciting cities in the world, with a melting pot of cultures and diversity.'
Though London has been bashed now and then by American media for their racism and obsession with the Royal family, the city welcomes immigrants to work and study globally.
We hope you find relevant London Quotes for Instagram that inspire your next trip.
Famous London Quotes And Sayings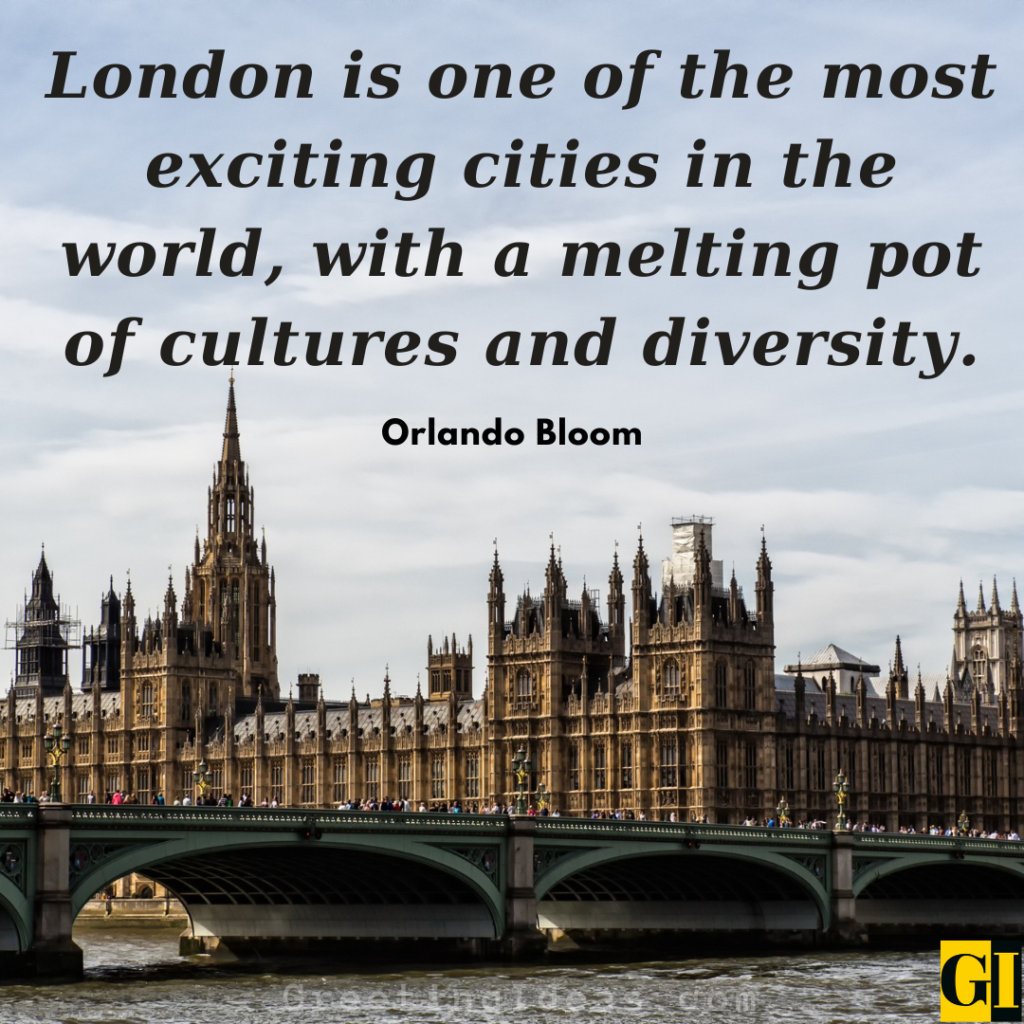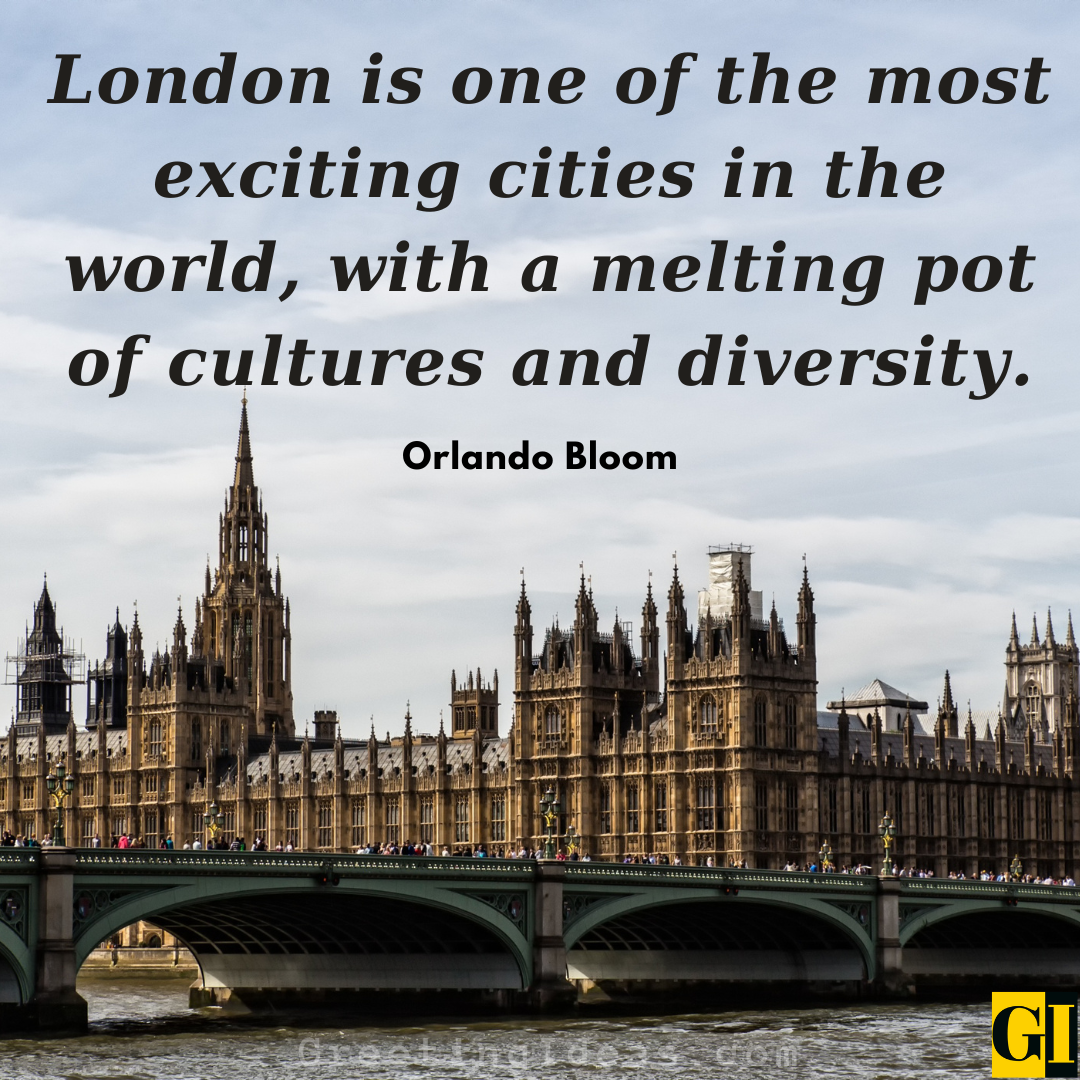 Also Read: 18 Great Liverpool Quotes, Sayings, Images And Phrases
London is one of the most enchanting places I've ever been on this planet.
– Don Johnson
There's nowhere else like London. Nothing at all, anywhere.
– Vivienne Westwood
London is full of creative people – you can never say that it's not.
– Luke Treadaway
London has become one of the great world destinations for someone who likes food.
– Danny Meyer
London is one of the most exciting cities in the world, with a melting pot of cultures and diversity.
– Orlando Bloom
London; a nation, not a city.
– Benjamin Disraeli
London has always provided the landscape for my imagination. It becomes a character – a living being – within each of my books.
– Peter Ackroyd
London is a riddle. Paris is an explanation.
– G. K. Chesterson
London is a very energising place to be.
– Kevin Spacey
London, thou art the flower of cities all!
– William Dunbar
Toast Of London Quotes And Sayings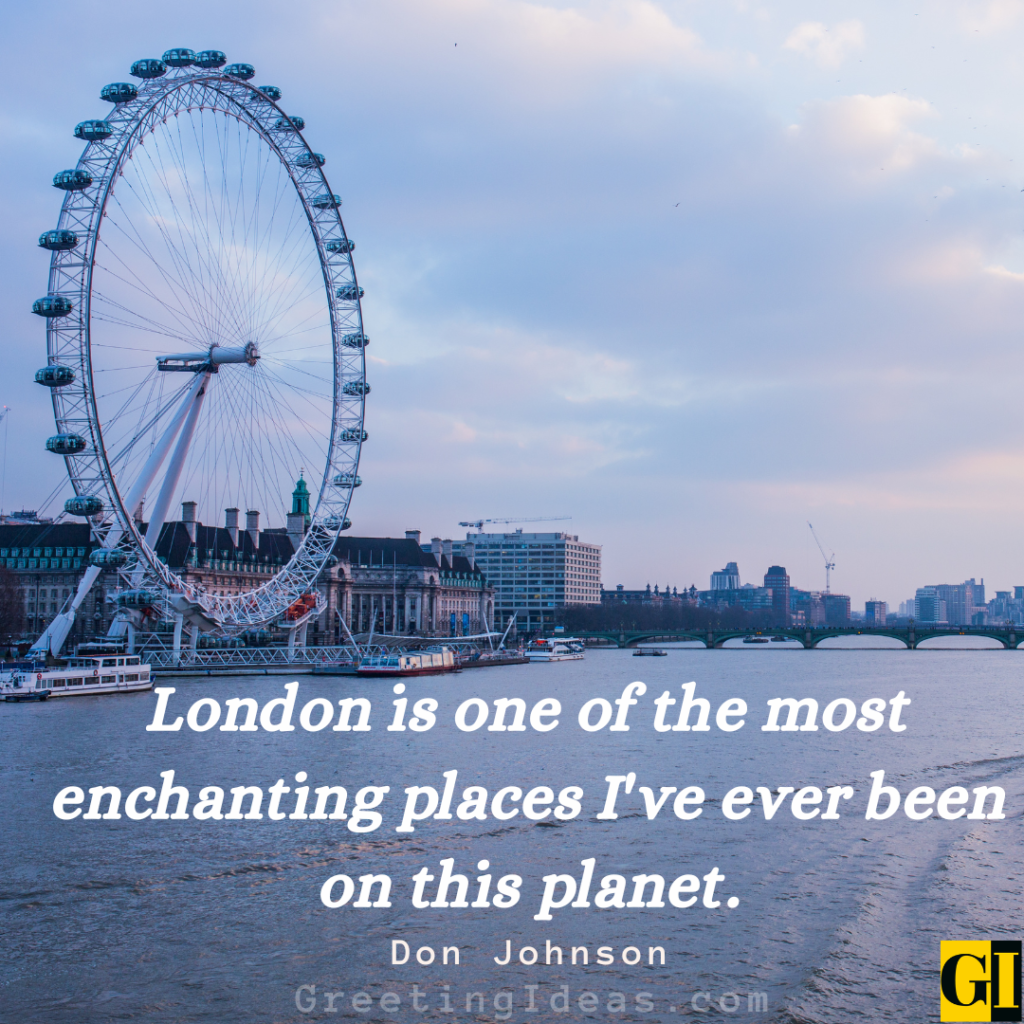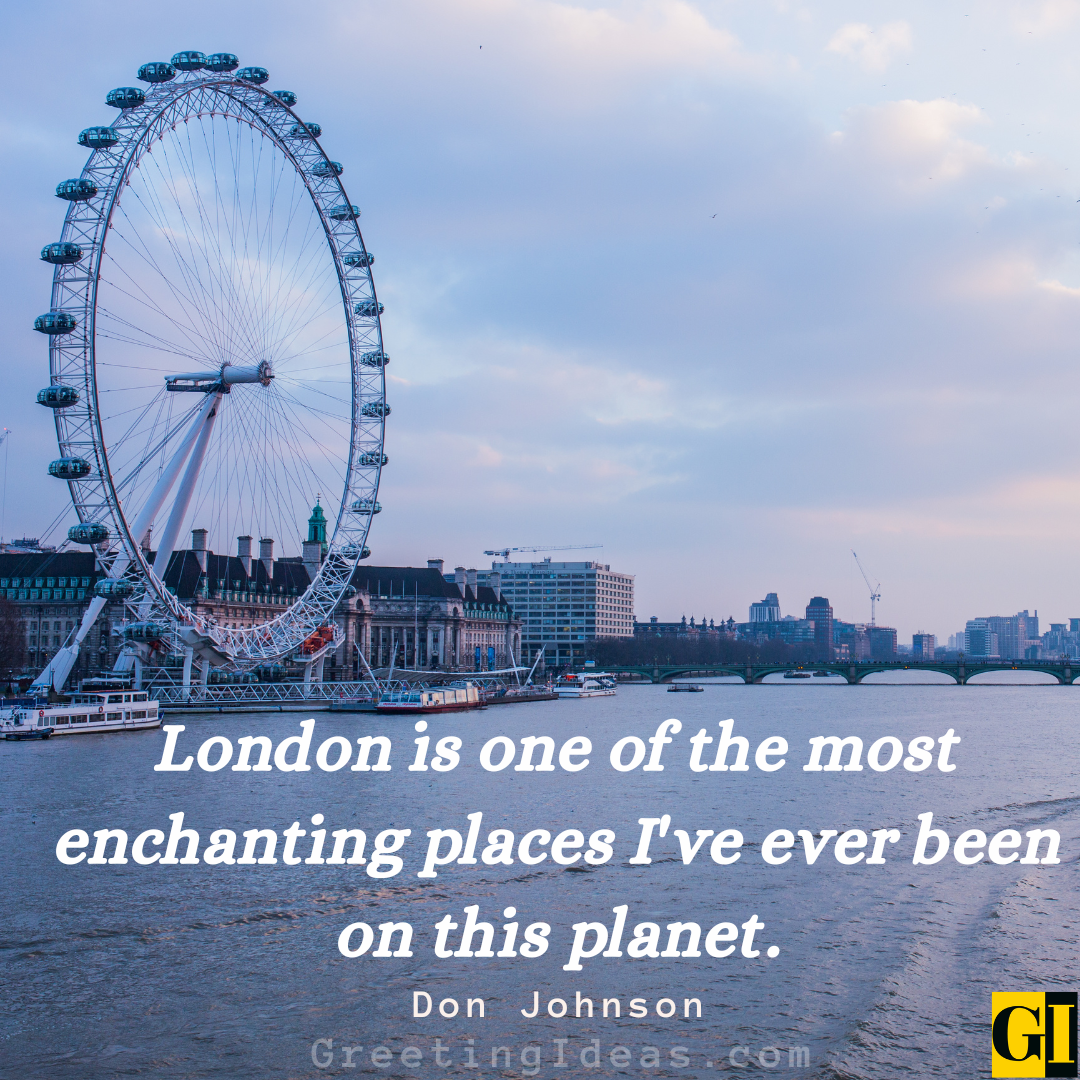 Also Read: 30 Best Metropolis Quotes and Sayings for Urban Lovers
London is like a cold dark dream sometimes.
– Jean Rhys
In London, Man is the most secret animal on earth.
– Laurie Lee
London is on the whole the most possible form of life.
– Henry James
London is a labyrinth, half of stone and half of flesh.
– Peter Ackroyd
Living in London is like being on a luxury cruise liner.
– Ma Jian
London is the epitome of our times, and the Rome of to-day.
– Ralph Waldo Emerson
London has the advantage of one of the most gloomy atmospheres in the world.
– Bayard Taylor
One thing about London is that when you step out into the night, it swallows you.
– Sebastian Faulks
When a man is tired of London, he is tired of life; for there is in London all that life can afford.
– Samuel Johnson
We would rather see London laid in ruins and ashes than that it should be tamely and abjectly enslaved.
– Winston Churchill
Inspiring Quotes From London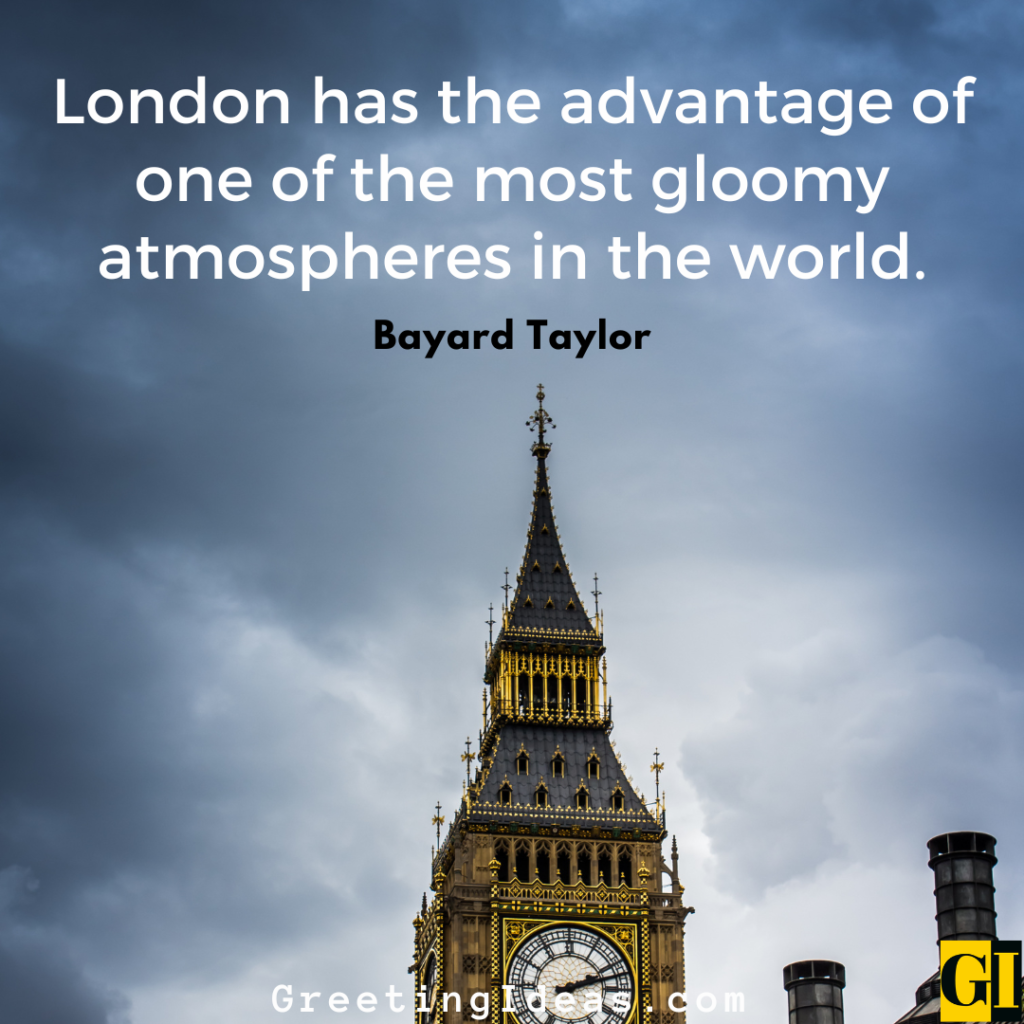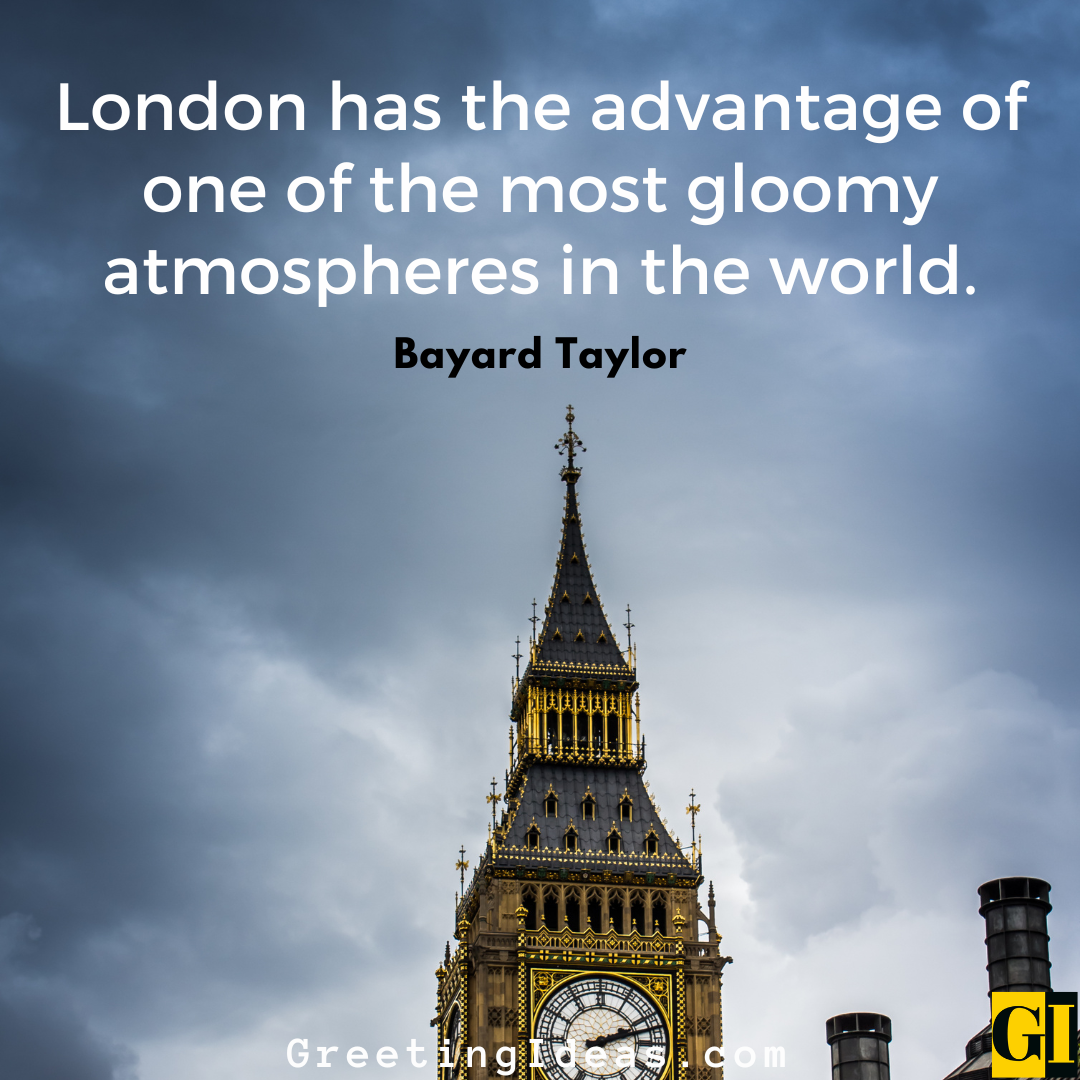 Also Read: 15 Popular Milan Quotes for Fashionistas and Travellers
London, that great cesspool into which all the loungers and idlers of the Empire are irresistibly drained.
– Arthur Conan Doyle
In London it's easy not to be the focus of attention, especially when Sting lives in the house just behind you.
– Victoria Wood
London is a small place, and it is very incestuous. People know where you live. Everybody is sort of on top of each other.
– Jeanette Winterson
London is like the tropical bush — if you don't exercise constant care the jungle, in the shape of the slums, will break in.
– John Buchan
The charm of London is that you are never glad or sorry for ten minutes together; in the country you are one or the other for weeks.
– Samuel Johnson
People in London think of London as the center of the world, whereas New Yorkers think the world ends three miles outside of Manhattan.
– Toby Young
London owes everything to its press: it owes as much to its press as it does to its being the seat of government and the law.
– Benjamin Disraeli
London is a good fashion city. They're a little more daring. There's the element of the aristocracy, which is always interesting.
– John Legend
London is a modern Babylon.
– Benjamin Disraeli
London is a roost for every bird.
– Benjamin Disraeli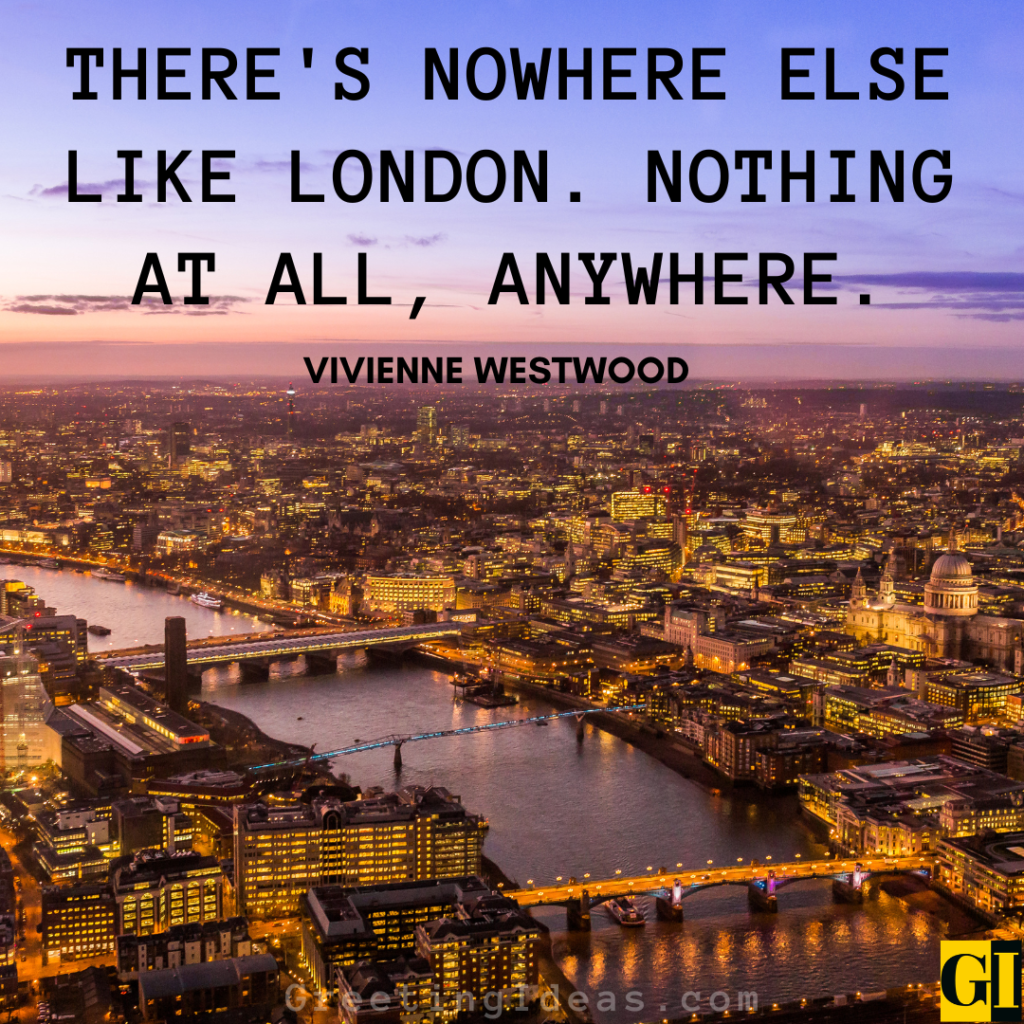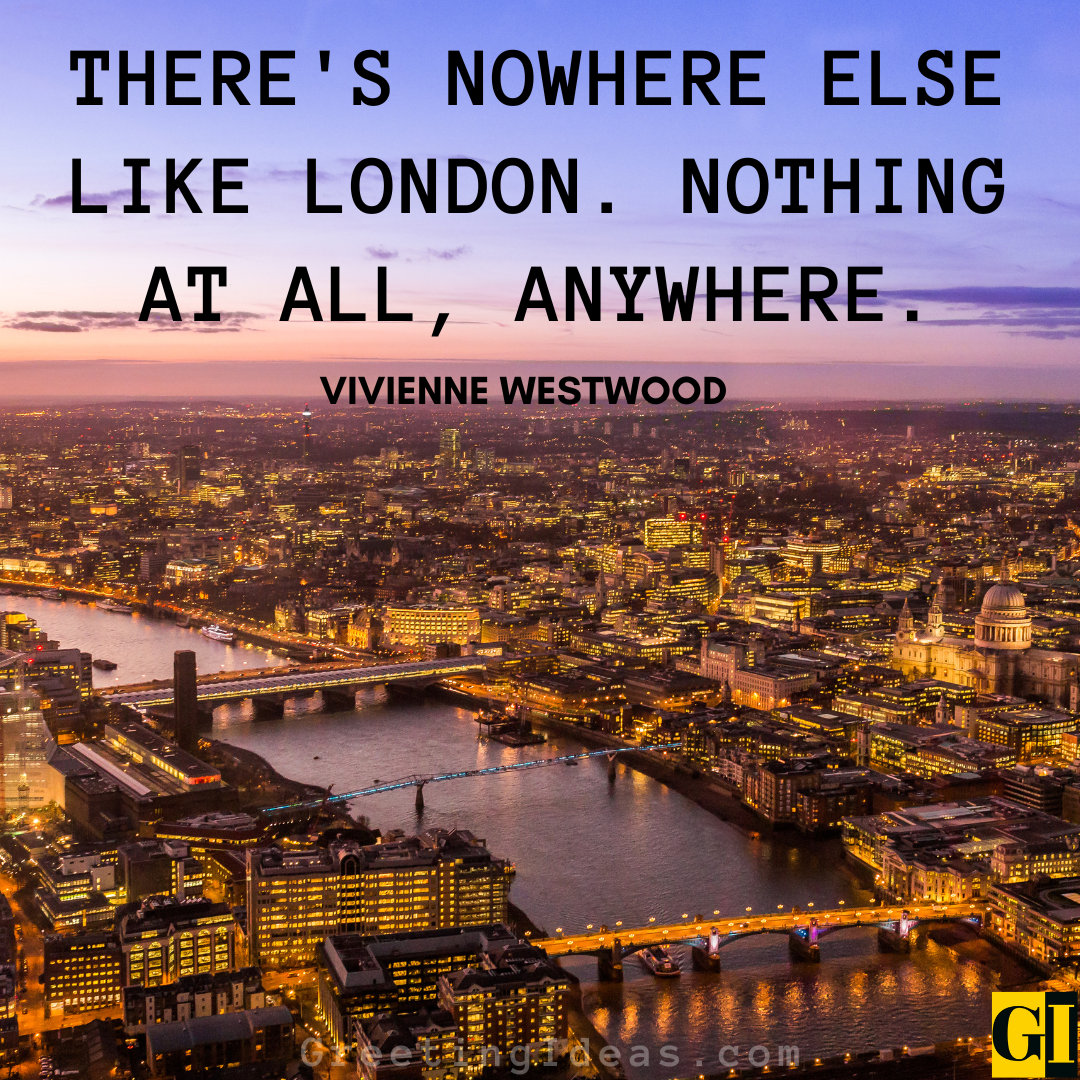 Also Read: 30 Famous British Quotes and Sayings on Being British
We hope you liked reading our funny and famous London quotes collection.
Share it with your loved ones and in social circles.
Sharing is Caring!