As a fitness lover, are you wondering whether Zumba dance workouts work?
Fitness experts say Zumba is so much better than a traditional Gym workout.
It is a refreshing, exhilarating, fun way of exercising and an impressive cardio aerobic dance form.
Since Zumba aims at strengthening and engaging the core, Zumba is the go-to exercise for quick and significant weight loss.
We hope our inspiring and uplifting Zumba Quotes collection will motivate you to start reaping the benefits of Zumba dance workouts for a strong and toned body.
Best Zumba Quotes and Sayings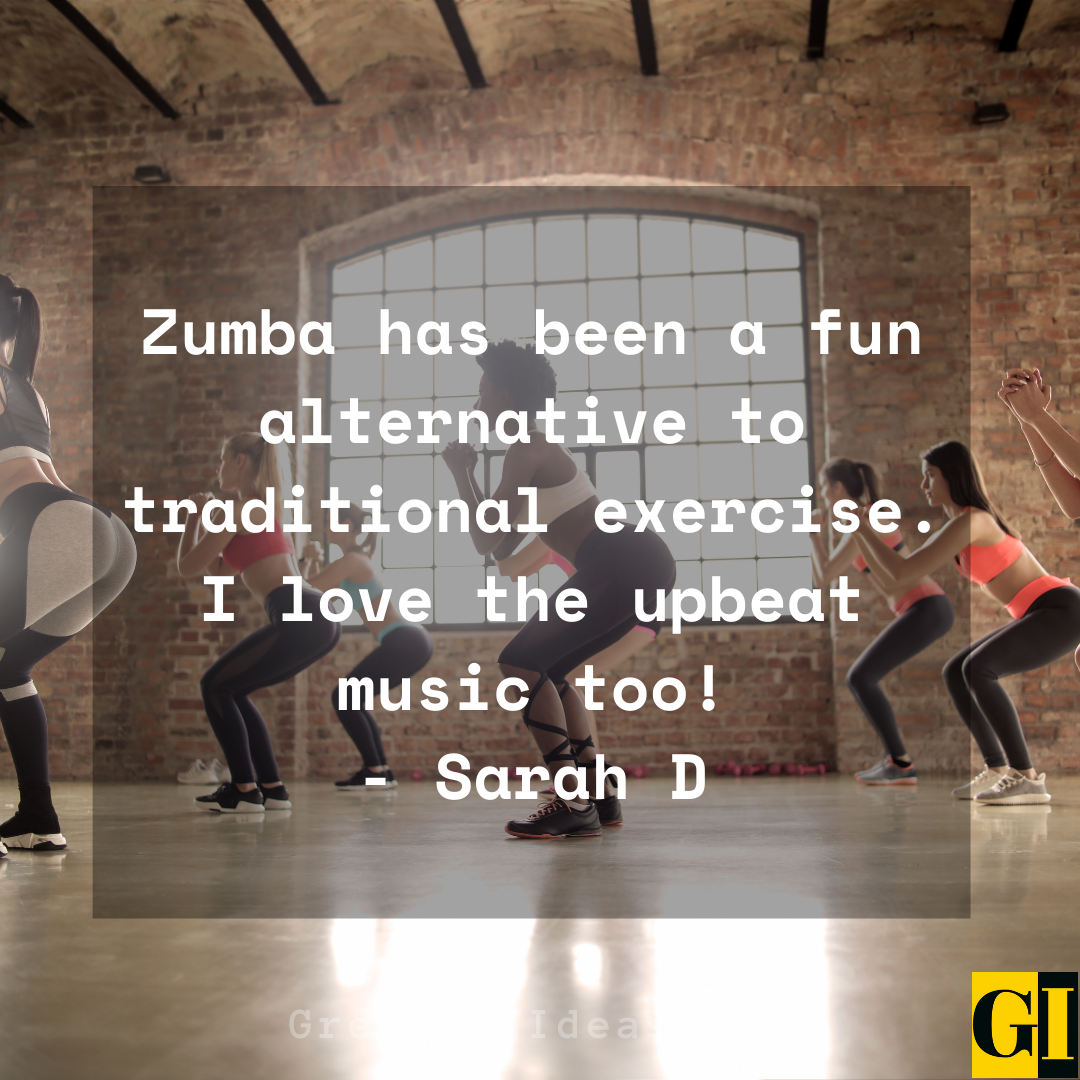 Also Read: 85 Inspiring Keep Dancing Quotes Sayings for Dance Lovers
Oh my God, Zumba is the greatest invention ever for women. I like to exercise, though I do nothing consistently because I get bored and impatient. With Zumba, you're dancing, you're moving your hips. So much fun.
– Robin Wright
Dance is that delicacy of life radiating every particle of our existence with happiness.
– Shah Asad Rizvi
When the melody plays, footsteps move, heart sings and spirit begin to dance.
– Shah Asad Rizvi
Also Read: 30 Love Dancing in the Rain Quotes and Sayings
One step, two steps, three steps; like winds of time experience joy of centuries, when movements become revelations of the dance of destinies.
– Shah Asad Rizvi
Zumba is a great way to exercise and fellowship with other people in a fun atmosphere!
– Sherry
I like doing Zumba. I only do it like, once a week. If I did it more often, I would be very skinny.
– Shanina Shaik
Zumba has been a fun alternative to traditional exercise. I love the upbeat music too!
– Sarah D.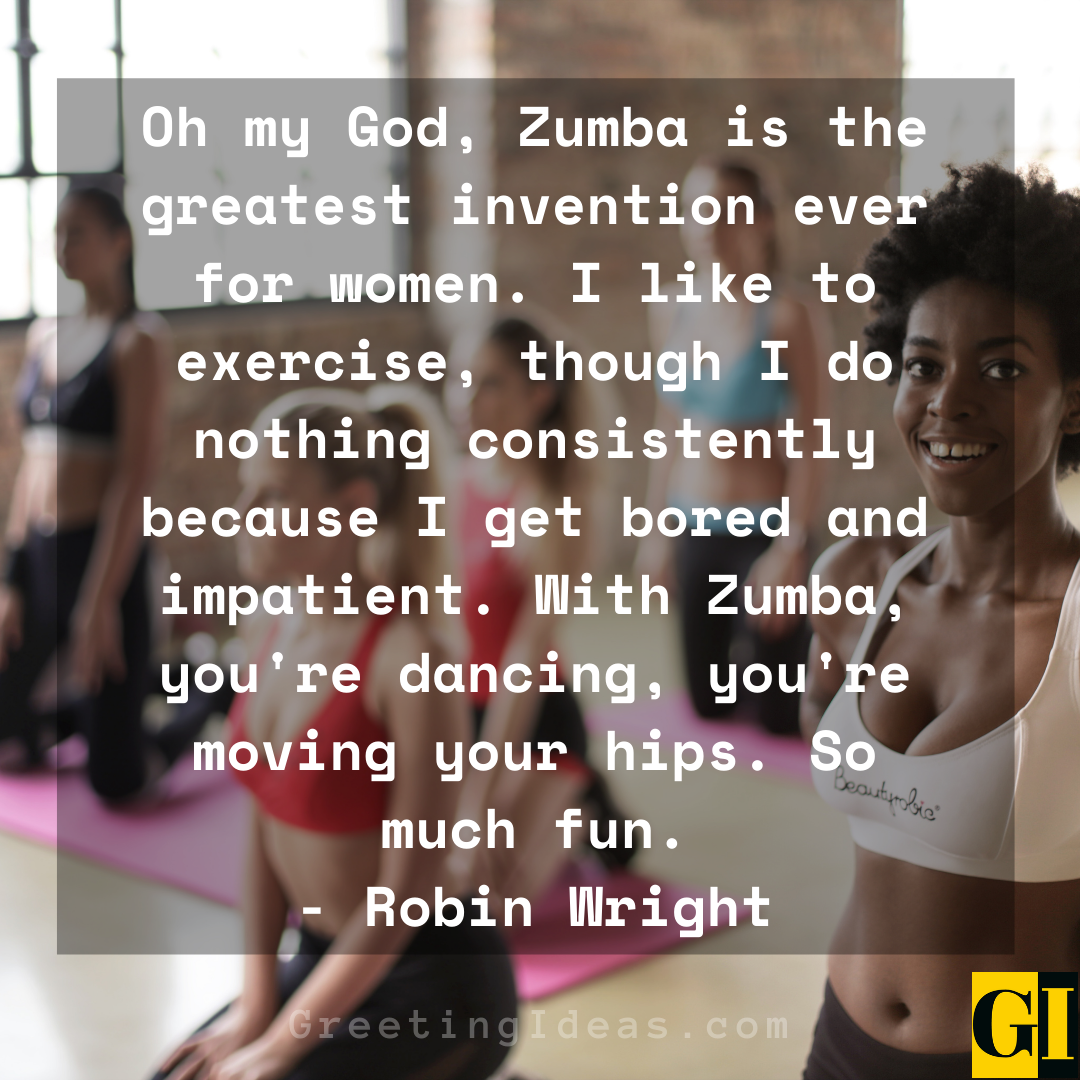 Also Read: 30 Inspiring and Wisdom filled Womanly Quotes and Sayings
We hope you enjoy reading our Zumba quotes collection.
Share it with your loved ones in social circles, and encourage them to get into shape through Zumba.