FTC disclaimer. This post contains affiliate links, and I will be compensated if you purchase through one of my links.
Read our famous suspense quotes and sayings from best filmmakers if you are a long-time fan of thriller movies.
Hate it or love it, most people love the uncertainty and nerve grappling tension in suspense movies to the fate of their favorite character.
Will they survive or die?
All popular suspense movies are directorial artistic touches of terrifying, cliff-hanging, and shocking moments that made people go bonkers.
Making edgy thrillers and hooking the audience to their seats is a unique talent in filmmaking.
The edgy films should neither be over the top nor predictable plotlines that one could guess in advance and make it a sloppy affair.
We hope you love our suspense quotes collections.
Best Suspense Quotes and Sayings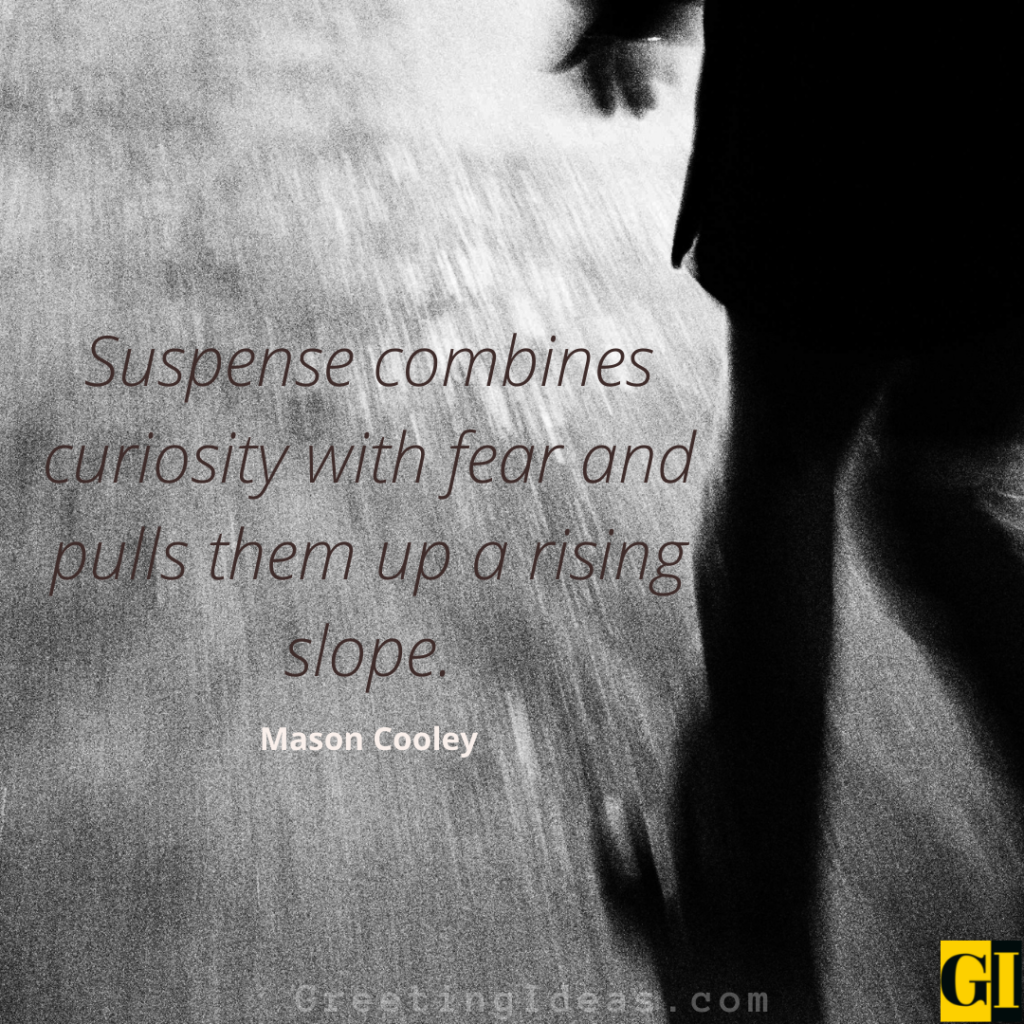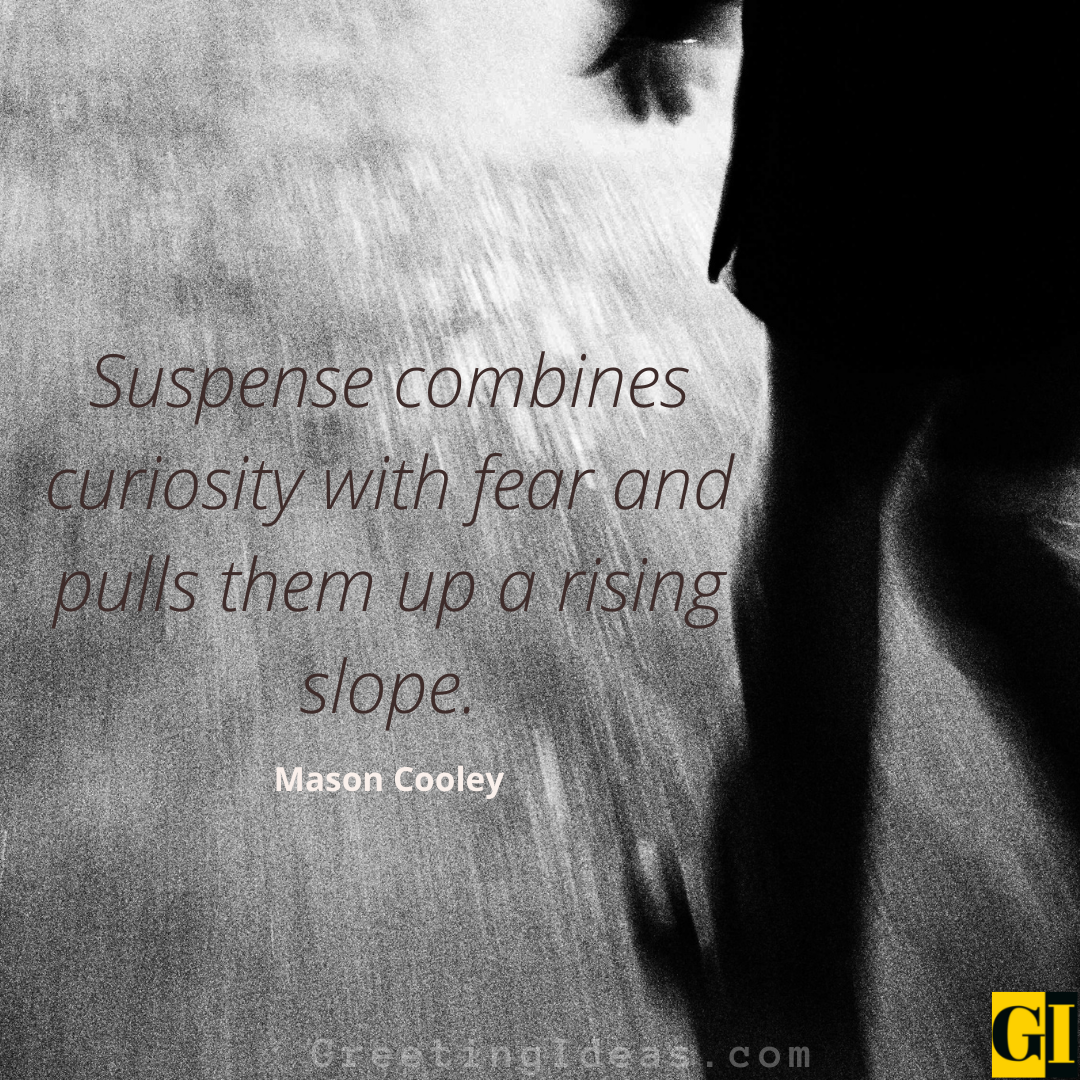 Suspense is one of the ways you persuade a reader to become engaged and stay engaged with your work.
– Marge Piercy
For me, suspense doesn't have any value if it's not balanced by humor.
– Alfred Hitchcock
Suspense combines curiosity with fear and pulls them up a rising slope.
– Mason Cooley
If you don't do the suspense correctly, then your jump scares are not going to work.
– James Wan
A lot of the best suspense operates on a careful withholding of information as opposed to the doling out of information.
– Karyn Kusama
Suspense films are often based on communication problems, and that affects all of the plot points. It almost gives it kind of a fable feeling.
– Ira Sachs
Suspense is a real tough beast in terms of the filmmaking.
– David Slade
Suspense is achieved by information control: What you know. What the reader knows. What the characters know.
– Tom Clancy
There's something nice and valuable and wonderful about the suspense and the classic horror that doesn't just crutch on blood and the almost pornographic view of fear.
– Amber Heard
There's always a bit of suspense about the particular way in which a given school year will get off to a bad start.
– Frank Portman
You have to go out of your way as a suspense novelist to find situations where the protagonists are somewhat helpless and in real danger.
– Nelson DeMille
Thriller and Suspense Quotes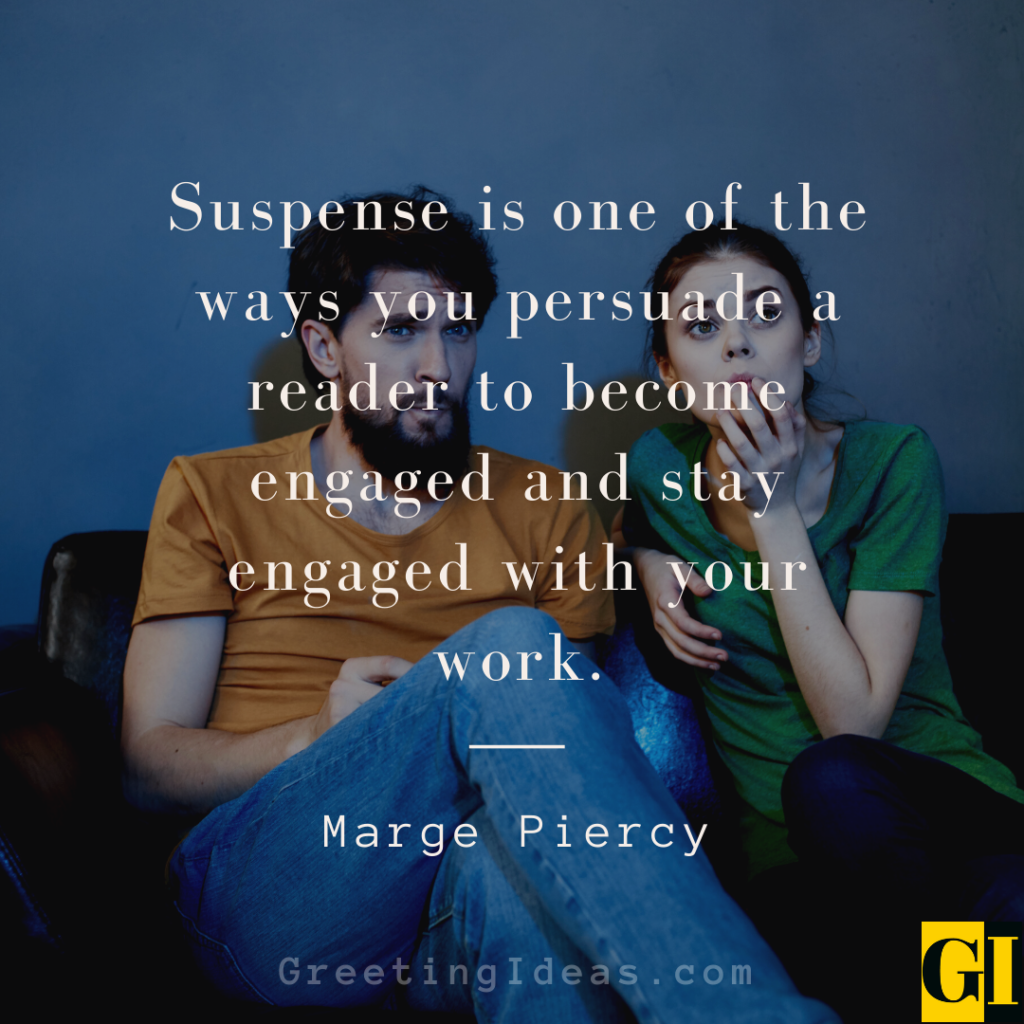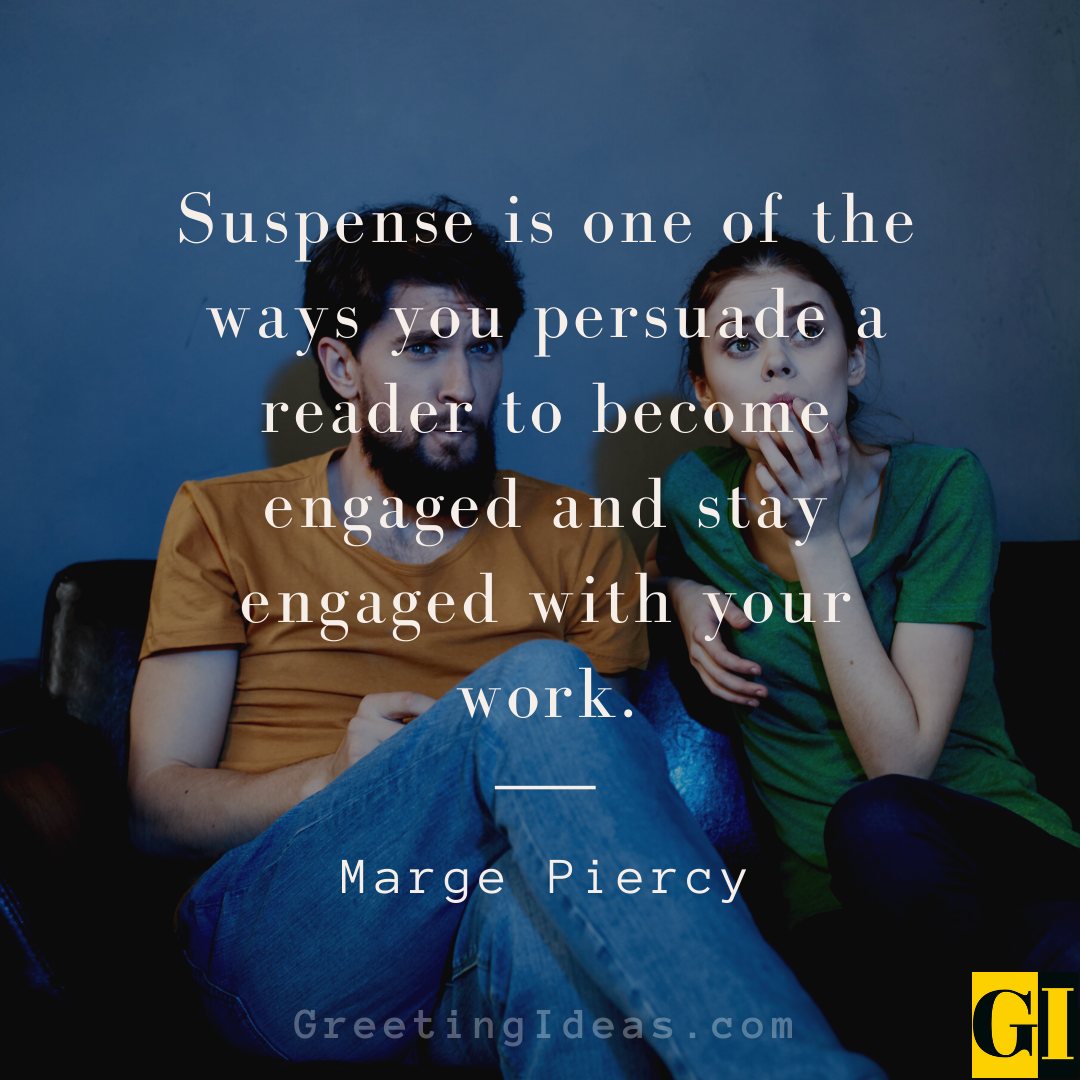 Suspense is very important. Even though this is humor and they're short stories, that theory of building suspense is still there.
– Sergio Aragones
Real suspense comes with moral dilemma and the courage to make and act upon choices. False suspense comes from the accidental and meaningless occurrence of one damned thing after another.
– John Gardner
For me, suspense is always harder and better than going for the quick, outright scare.
– Gillian Flynn
What keeps readers turning pages is suspense, which you can create using a variety of techniques, including tension, pacing and foreshadowing.
– Leigh Michaels
I think good suspense and horror is really about creating situations that are relatable, and throwing a wrench in it and watching how people respond to it.
– Jason Blum
Suspense is worse than disappointment.
– Robert Burns
There is no suspense in inevitability.
– Damon Lindelof
Suspense is irksome, disappointment bitter.
– Charlotte Bronte
Anguish of suspense made men even desire the arrival of enemies.
– Guy De Maupassant
Suspense: the only literary tool that has any effect upon tyrants and savages.
– E. M. Forster
We all live in suspense from day to day; in other words, you are the hero of your own story.
– Mary Mccarthy
Short Suspense Quotes and Sayings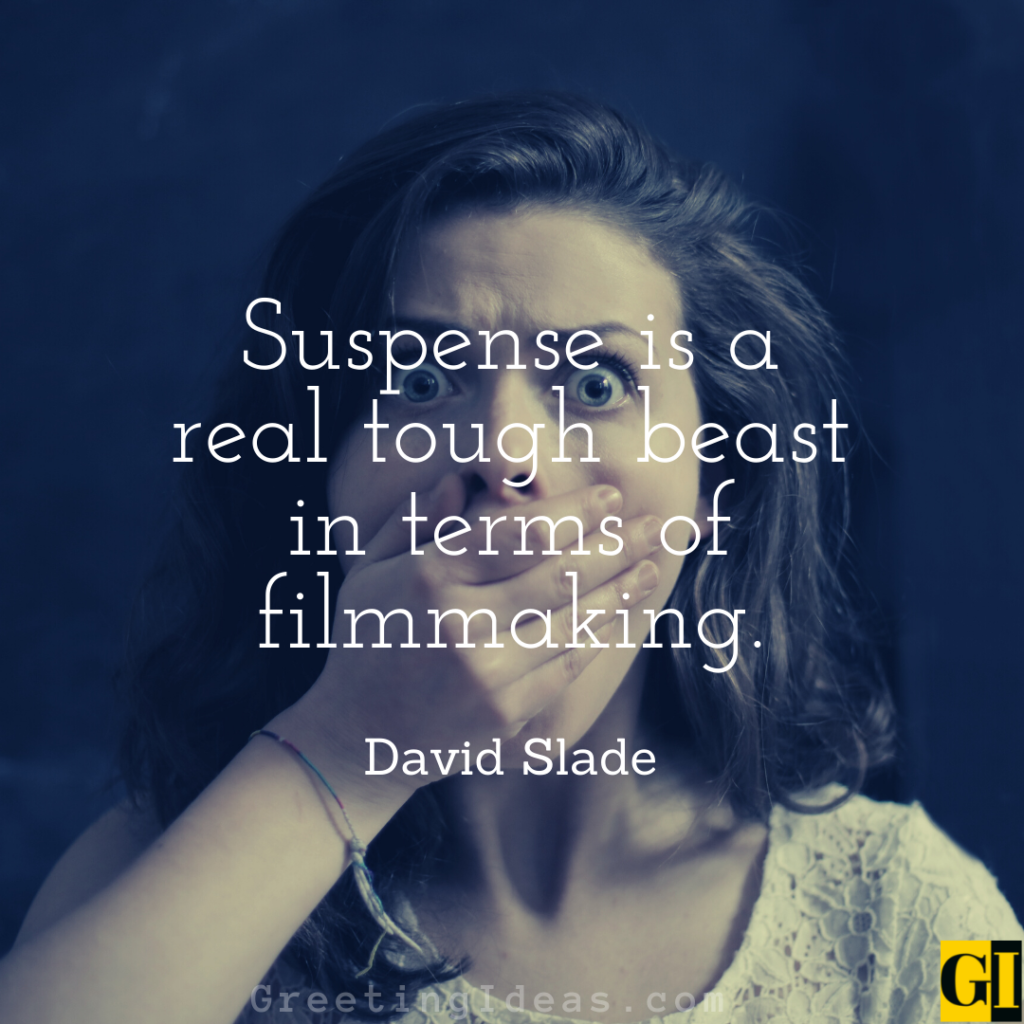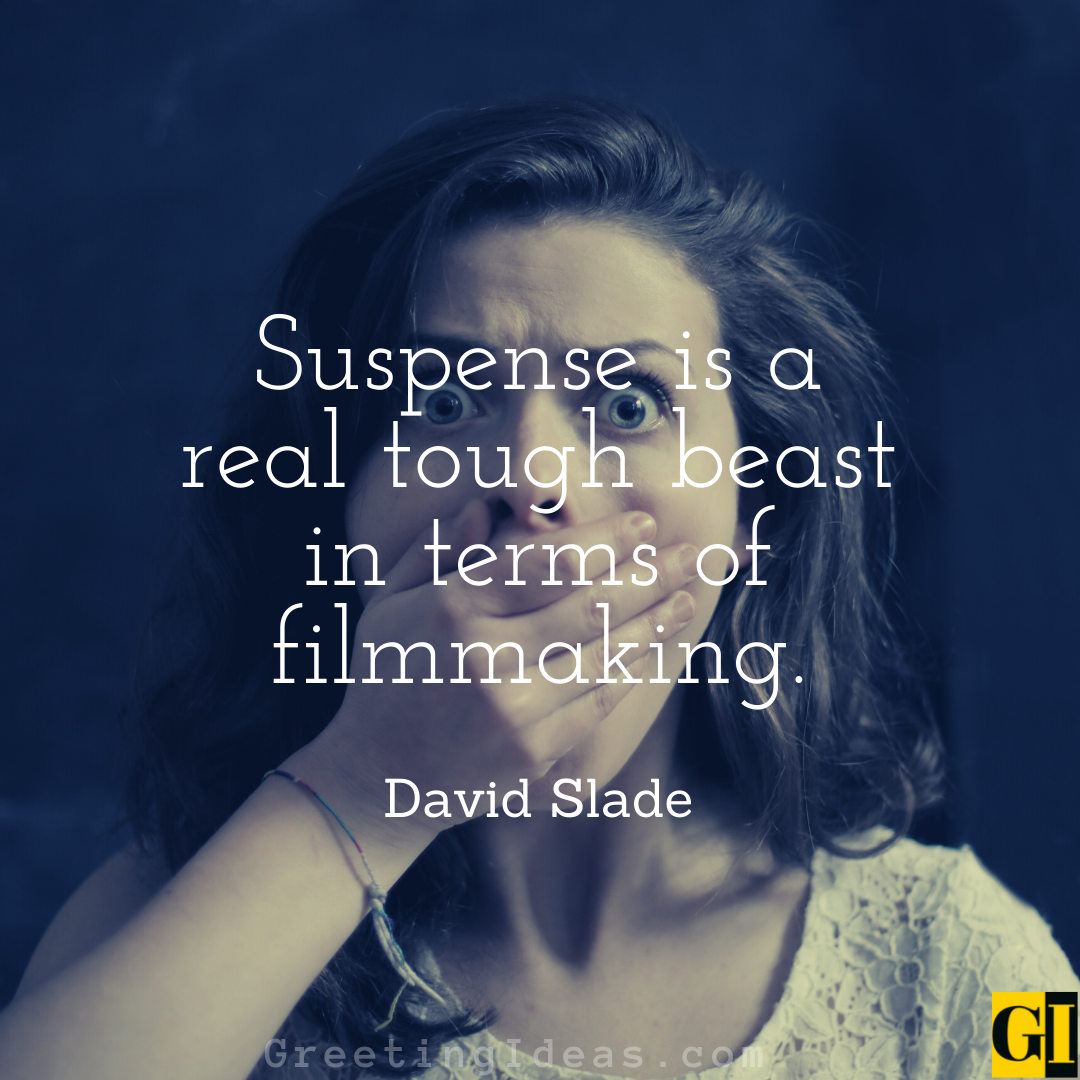 Suspense arises naturally from good writing – it's not a spice to be added separately.
– Leigh Michaels
Suspense is like a woman. The more left to the imagination, the more the excitement.
– Alfred Hitchcock
I think one of the appeals of suspense is to safely explore our innermost fears.
– Lisa Gardner
That horrible moment of suspense when the artist shows one of his creations to strange eyes for the first time.
– Irving Stone
Vaguely conscious of that great suspense in which we live, we find our escape from its sterile, annihilating reality in many dreams, in religion, passion, art.
– Arthur Symons
Surprise is when a prime minister is assassinated during his speech. Suspense is when an assassin lurks while the prime minister speaks. Balancing surprise and suspense is the job of the thriller writer.
– Ashwin Sanghi
Suspense left my life a long time ago, now it has returned. I do not care for it.
– Ben Marcus
Suspense is torture but delightful. Or there'd be no gambling in the world.
– Ada Leverson
There is nothing like suspense and anxiety for barricading a human's mind against the enemy. He wants men to be concerned with what they do; our business is to keep them thinking about what will happen to them.
– C. S. Lewis
To me, romance and suspense go hand in hand. What's more suspenseful than wondering how two wonderful people can manage to get together in spite of the world going crazy around them?
– Maggie Shayne
A state of skepticism and suspense may amuse a few inquisitive minds. But the practice of superstition is so congenial to the multitude that, if they are forcibly awakened, they still regret the loss of their pleasing vision.
– Edward Gibbon
Love Suspense Quotes and Sayings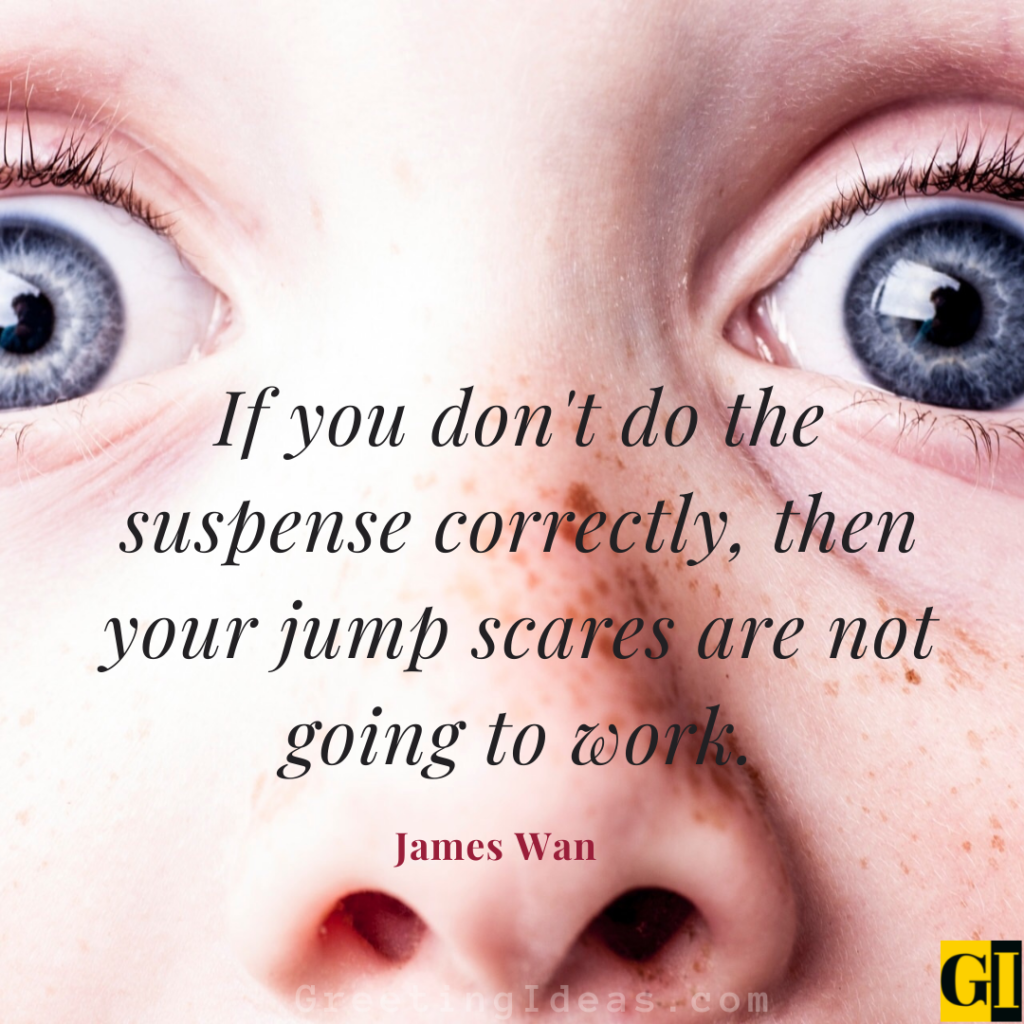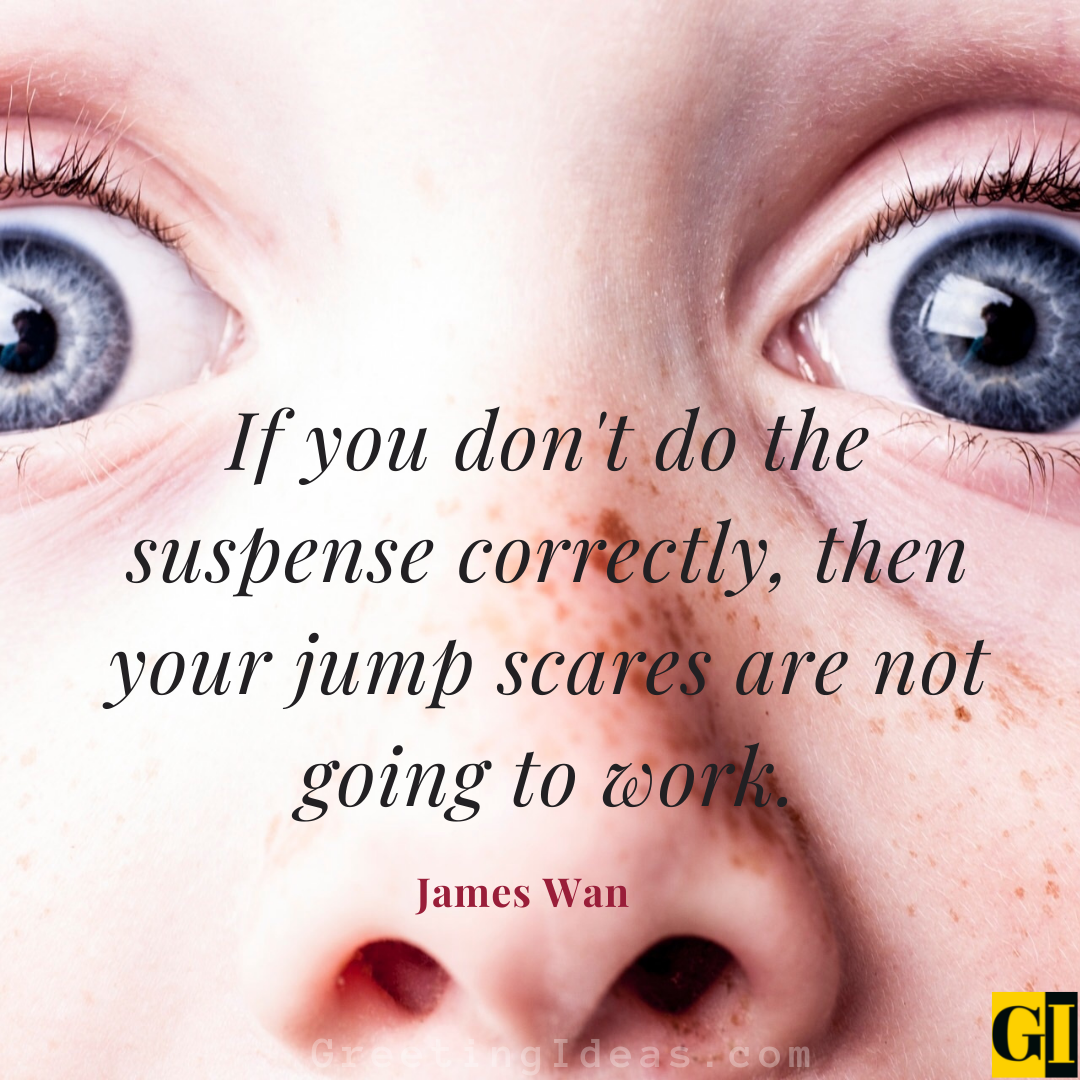 We hope you enjoy reading our suspense quotes collection.
Share it with your loved ones and in social circles too.
Which suspense quotes and sayings are your favorites?
Let us know in the comments!