FTC disclaimer. This post contains affiliate links, and I will be compensated if you purchase through one of my links.
We hope reading these inspiring love is no obligation quotes and sayings help you know the difference between responsibility and obligation and live rightly.
We generally misinterpret obligation as duties and responsibilities towards family, parents, and relationships.
Richard Bach dismantles our idea of moral obligation with a powerful saying.
He quotes,' Your only obligation in any lifetime is to be true to yourself. Being true to anyone else or anything else is not only impossible but the mark of a fake messiah.'
It is vital to know that the only obligation you have is over yourself and your life.
And where there is a pressure of outside obligation, love is not. Love and obligations never coexist.
Live rightly with inner freeness and reject all unnecessary dramas, pettiness, and tensions on the outside. That's the prime most self obligation to live a peaceful life,
Best Obligation Quotes and Sayings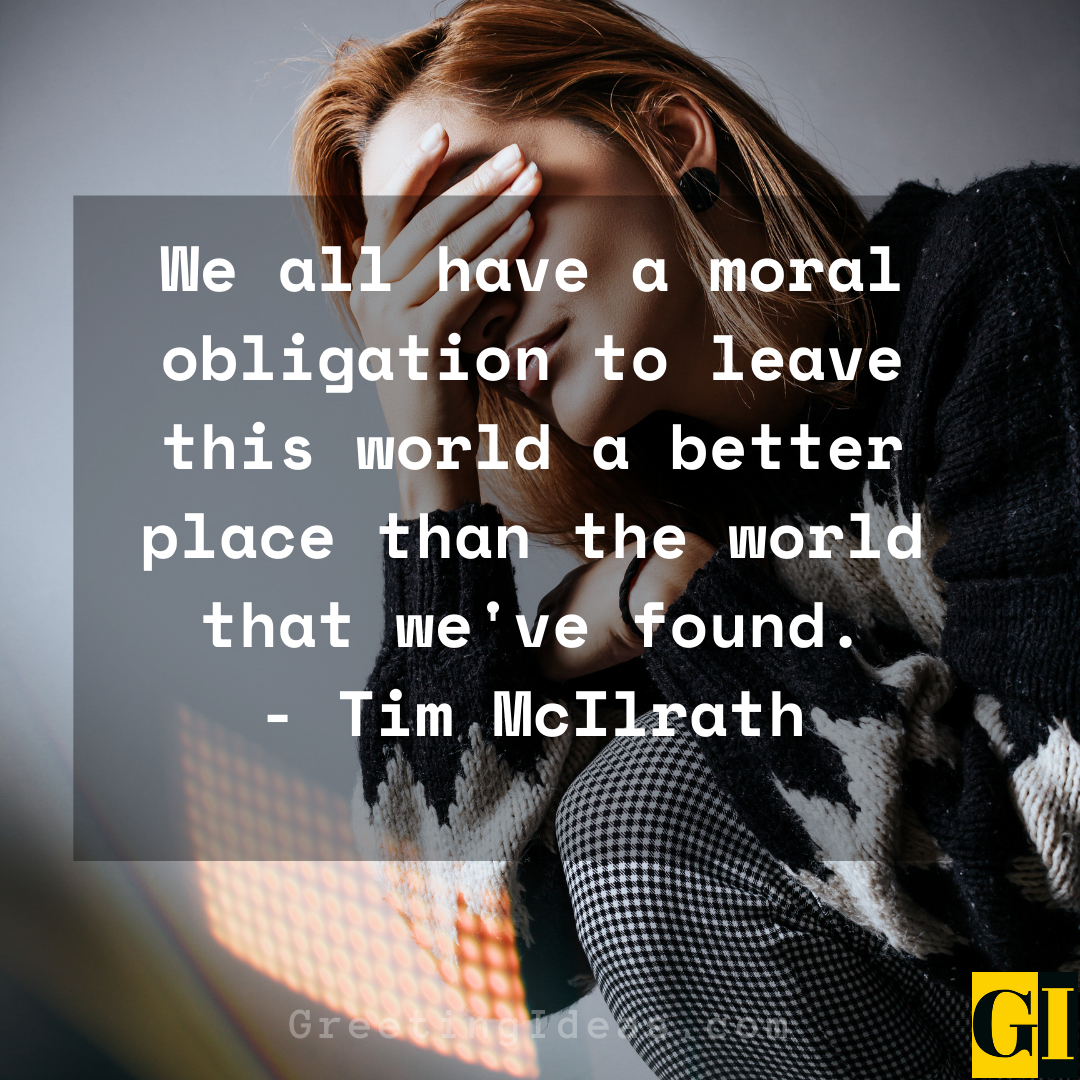 Also Read:20 Unsuccessful Quotes Sayings in Love, Life, Relationship
It is every man's obligation to put back into the world at least the equivalent of what he takes out of it.
– Albert Einstein
We all have a moral obligation to leave this world a better place than the world that we've found.
– Tim McIlrath
Your only obligation in any lifetime is to be true to yourself. Being true to anyone else or anything else is not only impossible, but the mark of a fake messiah.
– Richard Bach
People have an obligation to live up to their potential.
– Bette Midler
You have no obligation under the sun other than to discover your real needs, to fulfill them, and to rejoice in doing so.
– Francois Rabelais
Your highest obligation to other people is to be your highest self.
– Rory Vaden
The nation's obligation to her defenders is as old as that defense itself.
– Steve Buyer
Nobody is bound by any obligation unless it has first been freely accepted.
– Ugo Betti
It is as much our obligation not to cooperate with evil as it is to cooperate with good.
– Mahatma Gandhi
Do not allow obligation or immediacy to bind you to physical things or specific actions.
– Mary Anne Radmacher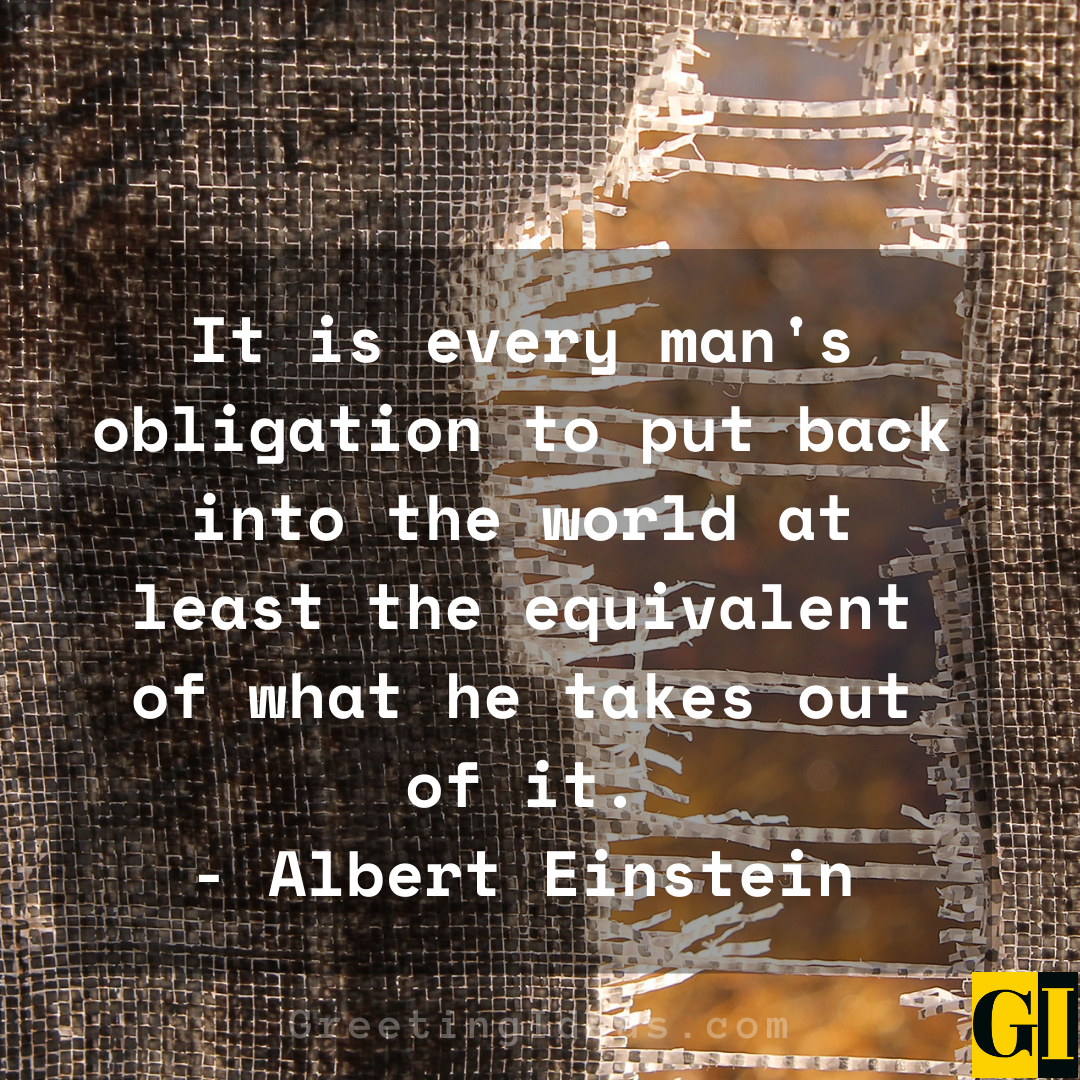 Also Read:15 Relax and Unwind Quotes and Sayings for Calming Oneself
Perhaps it is our obligation to be noble before it is our obligation to be happy.
– Kathleen McGowan
We have a moral obligation to act happy even if we don't feel it.
– Dennis Prager
We have an obligation to help people that cannot help themselves. The mentally retarded, the physically retarded, et cetera.
– Lou Holtz
All moral obligation resolves itself into the obligation of conformity to the will of God.
– Charles Hodge
We have obligations towards the innocent, the dead, towards the living, towards our children and their children.
– Ricardo Lagos
Ethical obligation has to subordinate itself to the totalitarian nature of war.
– Karl Brandt
Our major obligation is not to mistake slogans for solutions.
– Edward R. Murrow
If you are living out of a sense of obligation you are slave.
– Wayne Dyer
It is an eternal obligation toward the human being not to let him suffer from hunger when one has a chance of coming to his assistance.
– Simone Weil
We all have some basic obligation to one another.
– Richard N. Haass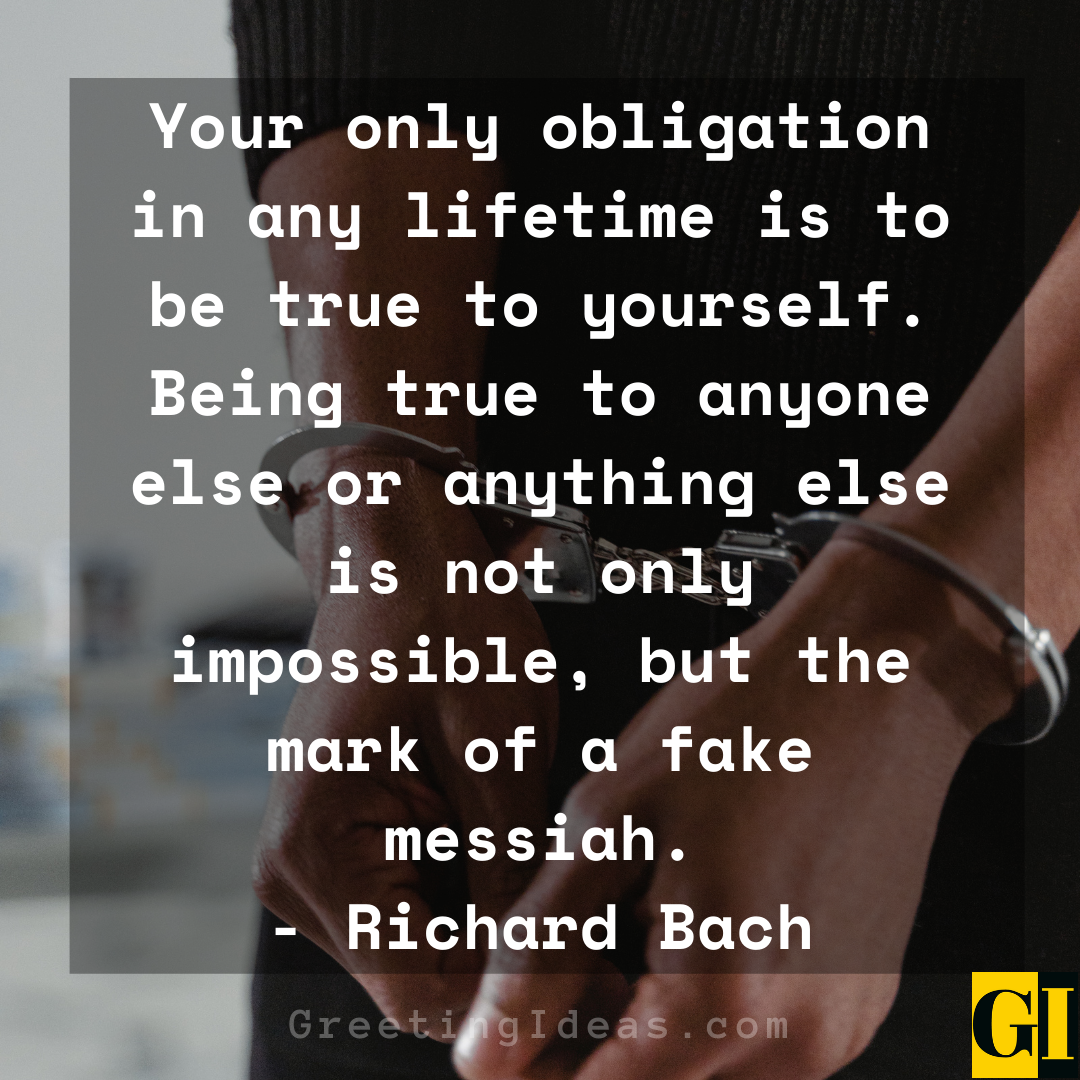 Also Read:30 Highly Inspiring You are Unstoppable Quotes and Sayings
It is our moral obligation to give every child the very best education possible.
– Desmond Tutu
Nobody has a more sacred obligation to obey the law than those who make the law.
– Jean Anouilh
We have an obligation to fight for the world as it should be.
– Michelle Obama
To place yourself under an obligation is to sell your liberty.
– Decimus Laberius
Obligation is a more effective weapon against the will than any penalty, threat or act of force.
– Ashim Shanker
An obligation to feel can freeze feelings.
– C. S. Lewis
One of the first obligations of art is to make all useful things beautiful.
– Edith Wharton
An obligation is something which constrains or induces us to act.
– Francis Jeffrey
The obligation to endure gives us the right to know.
– Rachel Carson
We have no more fundamental obligation in government than to ensure the safety of our citizens.
– Bob Ehrlich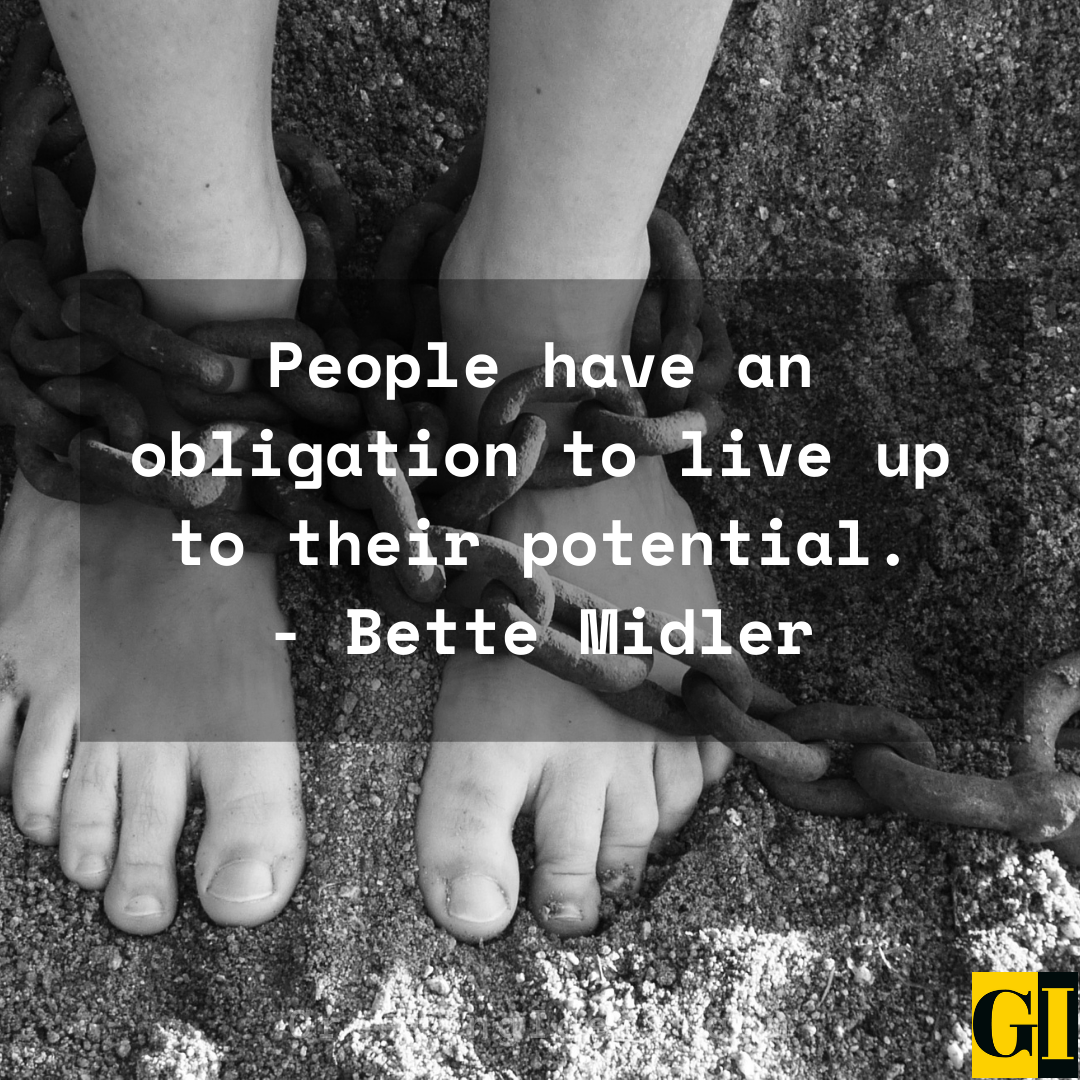 Also Read:50 Famous Positive Uplifting Quotes for Difficult Times
We have no obligation to make history. We have no obligation to make art. We have no obligation to make a statement. Our obligation is to make money.
– Michael Eisner
Our obligation is to give meaning to life and in doing so to overcome the passive, indifferent life.
– Elie Wiesel
We are born with only one obligation – to be completely who we are.
– Mark Nepo
Our obligation is to refuse to let bad win, to refuse to let evil hold the field.
– James Comey
The obligation of a society as prosperous as ours is to figure out how nobody gets left too far behind.
– Warren Buffett
Our obligation to the will of God is our obligation to the laws of practical reason.
– Joseph Alexander Leighton
Obligation is the bitterest thraldom.
– Suzanne Curchod
More important than your obligation to follow your conscience, or at least prior to it, is your obligation to form your conscience correctly.
– Antonin Scalia
There is a moral obligation that those who have should give to those who don't.
– Audrey Hepburn
You have a moral obligation to finish the job you said you would do.
– Viggo Mortensen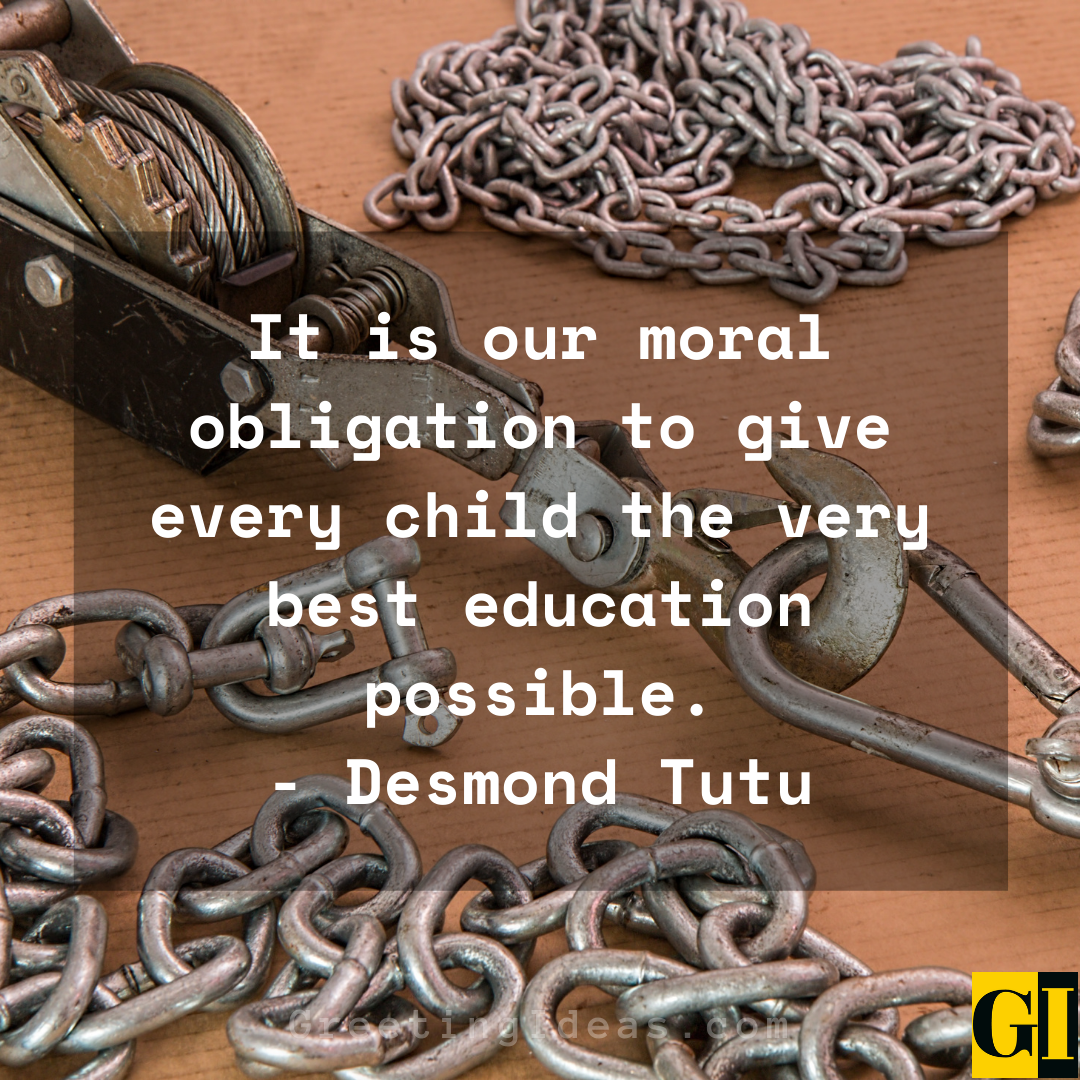 Also Read:45 Most Inspirational Useful Quotes and Sayings for Life
Obligation is thraldom, and thraldom is hateful.
– Thomas Hobbes
We have an obligation to give something back to the community that gives so much to us.
– Ray Kroc
We each have a moral obligation to conserve and preserve beauty in this world; there is none to waste.
– Robert A. Heinlein
The obligation to express gratitude deepens with procrastination. The longer you wait, the more effusive must be the thanks.
– Judith Martin
It is the obligation of the ruler to continually renew himself in order to renew the people by his example.
– Confucius
No obligation to do the impossible is binding.
– Marcus Tullius Cicero
When you understand your obligations to God then you can understand your obligations to society.
– H. Rap Brown
To owe an obligation to a worthy friend is a happiness, and can be no disparagement.
– Pierre Charron
The highest obligation and privilege of citizenship is bearing arms.
– George S. Patton
It is the solemn obligation of a leader always to be a leader. Even when – perhaps especially when – you don't feel like being a leader.
– Bill Owens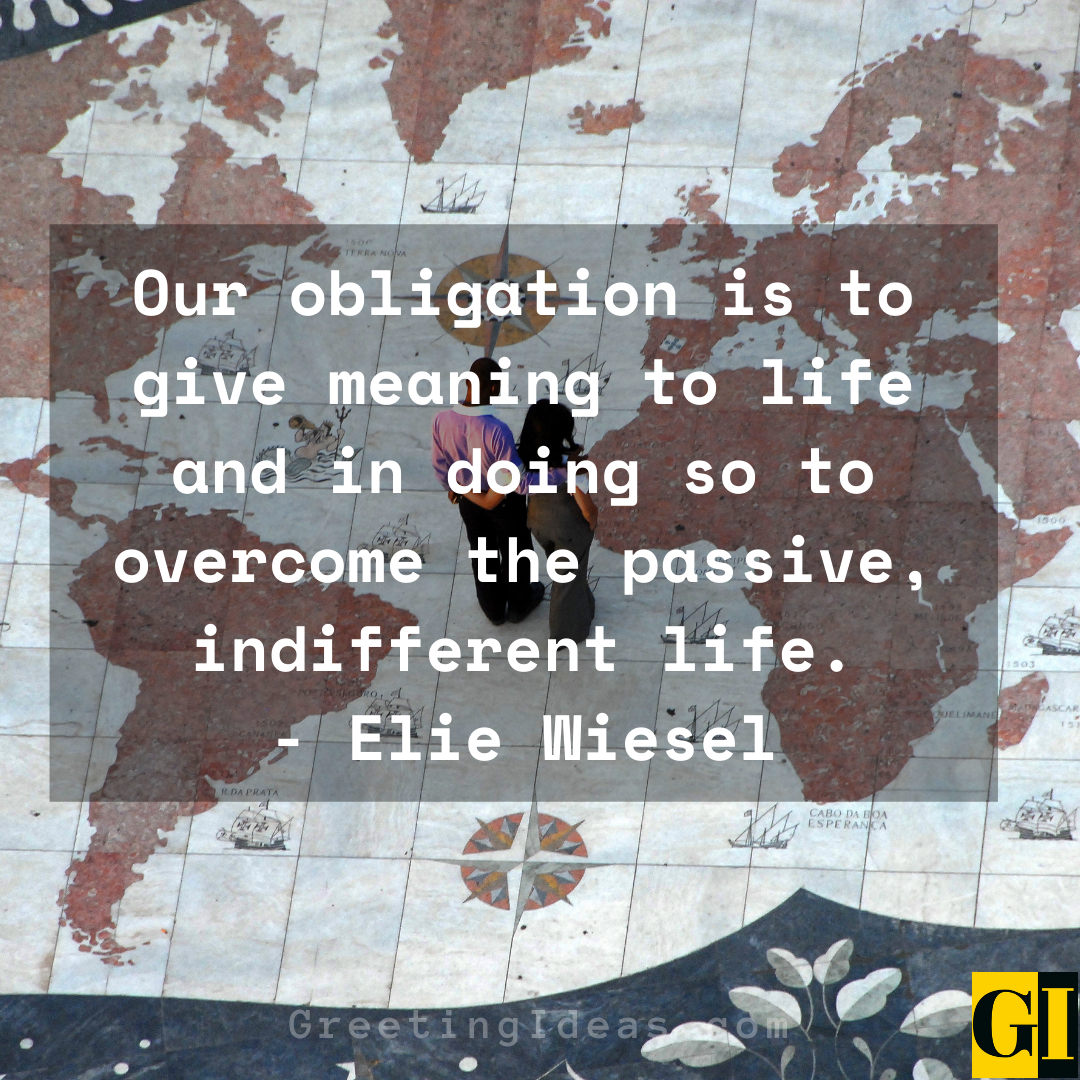 Also Read:50 Insightful Quotes about Apathy, Indifference, and Empathy
We hope you enjoy reading our obligation quotes collection.
Share it with your loved ones and in social circles.
What is 'obligation' according to you?
Let us know in the comments!